The super hero of the most "main theme" in American comics is the captain of the United States. His weapon is a circular shield. People are used to using this weapon to represent the Captain America. People admire the captain of the United States, like his patriotic spirit, and admire his fighting power. These days, Captain America Custom Patches become more and more popular. There are a lot of applications of the Captain America custom made patches.
Application on the phone case
With the intelligence of mobile phones, people like to use mobile phone cases. The first is to protect the phone, the second is to be beautiful. Now Captain America Custom Patches phone case is more and more popular. It is simple but classic. And its recognition is very high. There are different styles for customers' options.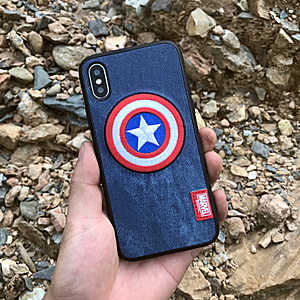 Application on the hat
A hat is one of the most important accessories. Almost everyone has several hats. People always choose a hat according to the trend. As a superhero, Captain America has become a classic image. As a result, A hat with Captain America embroidered patches has become popular and sold well. People can choose different colors.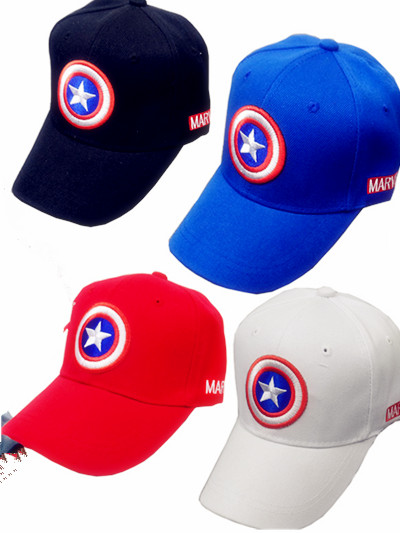 Application on the T-shirt
T-shirts are versatile, and many people have many T-shirts. A good-looking T-shirt will make you more youthful and energetic. The Captain America Custom Patches is very cool. Put it on, you will become more powerful. What do you think of the Captain America T-shirts?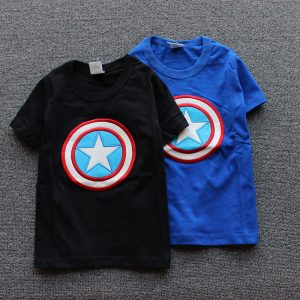 Application on the Keychain
Do you like beautiful and stylish keychain? A good-looking keychain represents a person's taste. Captain America custom patches keychain fits to you. It is very simple but pretty classic. It would be great to choose an element that everyone knows and agrees with.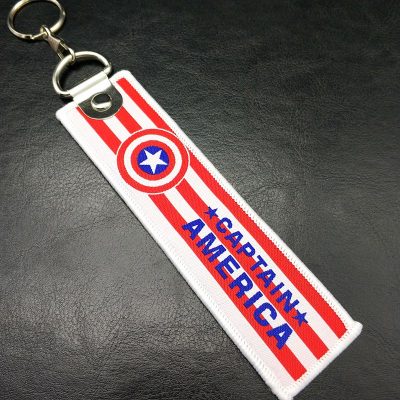 Do you like the Captain America? How do you think of the all kinds of custom embroidered patches which add Captain America? Now it is more and more popular, you can catch the chance and add the Captain America custom made patches on your clothes, keychain, phone case, hat or other items. You will get considerable income.
Welcome you visit our website: www.gs-jj.com. You also can email info@gs-jj.com or call 1-888-864-4755 toll-free. We focus on creating the best embroidered patches which have the best price. Welcome you leave your comments if you have any questions.