February 14th of every year is Valentine's Day. It is enough to prove that not only individuals but the whole Country has a yearning for the pursuit of romance.
Every couple has their own romance, and they can express their love in all aspects. Many couples will often prepare small gifts as surprises to each other to add interest to their lives.
Couples exchange gifts to each other to show how much they love them. So, have you tried using a couple of PVC soft accessories to swear your love to everyone? Try it, you might be surprised.
The keychain is mainly to help connect the keys together, effectively preventing the loss caused by the fragmentation of the key chain. Manufacturers often produce key rings with different styles of accessories. One way is to decorate a wide variety of keys, and the second is to make the keychain more conspicuous so that you can easily find it. Why don't you use it to declare your love? The PVC key chain is an excellent choice. It not only has a wide range of styles, but also has many advantages, and you can have it made to your design. It is safe and non-toxic and is evenly colored. It is also very resistant to dirt, and it remains relatively clean even if you leave the PVC keychain at will.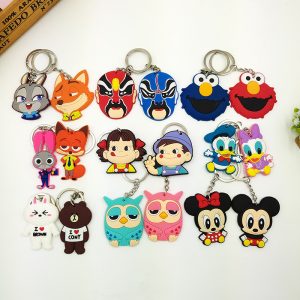 For couples who want to spend the rest of their lives traveling together and go to different places to experience good times, the couple PVC luggage tag has played a role at this time. Such goods will not be highly ostentatious, but they will also reveal the deep love between your loved one.. Choosing the same kind of item and making it into two different colors is also a good way to use it as a couple's jewelry.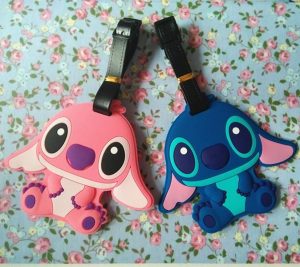 Do you want to try to engrave the cartoon characters of the two of you into the PVC coaster, so that you can the coaster has become more romantic? The following product is an example. It is made by an epoxy process that makes the pattern look more colorful.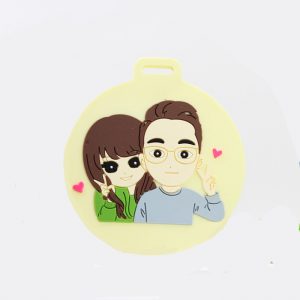 If you are interested in this proposal, I would like to recommend a reliable PVC manufacturer: GS-JJ. GS-JJ is a well-received gift maker that brings a variety of beautiful, creative crafts to people. It can not only provide the above types of PVC products but also related to PVC labels, PVC magnet, and other commodities. Of course, what most people are happy to say is that it always exchanges high-quality products for the cheap price paid by customers. You can learn about it through its online platform GS-JJ.com.
Such a good manufacturer is waiting for you 24 hours a day.