Mickey Mouse
The image of Mickey Mouse tests the saying that "good people are hard to find." Mickey is optimistic and open-minded, and possesses the enthusiasm of the boy, making him a real winner. He has children-like friendship and sincerity, healthy values, and the spirit of daring to dare to do it, which makes Mickey more popular. He is not pretentious, humble, and simple, although famous and many brilliant achievements, and an excellent image has been established in everyone's mind, but he is humbly doing an ordinary person. Mickey is positive, honest and we all want to have this good friend, he is also a good example for us to follow.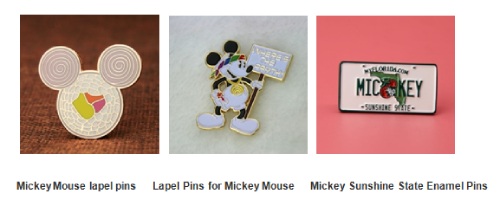 Minnie Mouse
Minnie is a typical girl next door, with a kind, caring, and accommodating female beauty. She is noble in speech, graceful in manner, and has the charm of a young girl. She is frank and innocent, retaining the simplicity of the country girl. She was polite to people, and although shy, she also retained her independence and self-respect. Minnie who likes to enjoy the beautiful life. As a very capable actor, she loves music, has sweet singing, and often sings along. She is sweet and dignified but not naive. She is smart and has her own ideas. It makes people feel safe and strong, and making her partner Mickey shine, but she only shares his glory gracefully and elegantly.

Donald Duck
Donald always starts an ambitious day with a longing and hope everything goes according to his plans and intentions, but the world doesn't seem to want to cooperate with him. On the whole, Donald is a friendly, optimistic, and cheerful person, but when things go wrong, he often throws tantrums. He has endless determination, and he is almost stubborn in his fortitude. Donald cares a lot about his family and friends, and he can live with them through good times and bad times. He is a lovely little character who keeps failing but perseveres.

Daisy Duck
Daisy was stylish and sophisticated, has many interests as modern women. She has a strong will and a strong personality, self-confidence, and independence, which is a similarity between her and Minnie. Growing up in a privileged environment, Daisy was passionate about the good things in life. She was elegant and knew she was beautiful. She loved being surrounded by beautiful things.  Daisy is like a strong-willed southern American beauty who knows what she wants and how to get it, so she is a smart aristocratic beauty.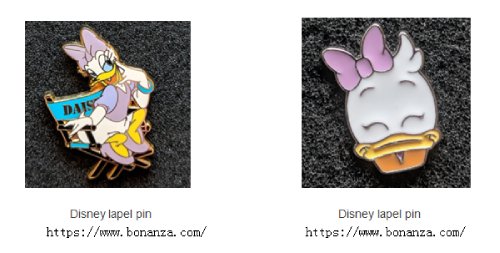 Do you have the urge to own these Disney Soft Enamel Pins? In fact, it's not hard to get them. As long as you provide pictures of your favorite carton figure, we can make them into your favorite custom enamel pins that you can wear on your jacket or hat. We are a professional enamel pin manufacturer. If you want to customize a Disney custom pins, you can call it 1-888-864 4755 or (909)839-4501. Or go to our website to choose: https://www.gs-jj.com/lapel-pins/