Dressed up or dressed down, Men's lapel pins are set to be the men's fashion this season. Keep your eyes open for new inspiration on how to wear yours.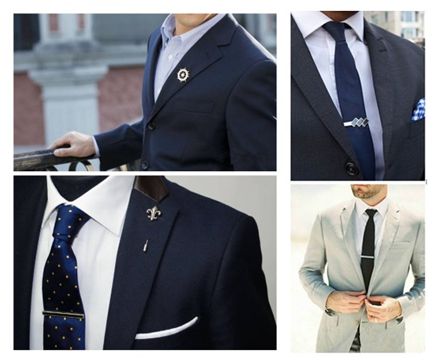 When you add a tie pin to your suit, it will make you look mature and grown up. This is the perfect way to wear your tie and also make a professional look for you. This is also currently the latest fad. You will find all the celebrities have a tie pin and show off it proudly! The small changes in your closet will definitely improve your personality and your perception of others. Stay professional, stay stylish, and stay savvy.
There are a few rules to follow when sporting one of these fetching accessories;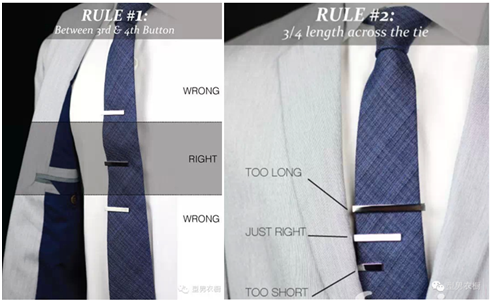 How to wear a tie pin?
For most people, tie pin are a major source of frustration because they chose the placed upon the tie too high or too low. The tie pin position is utmost important. The ideal position to place your tie pin is between the third and fourth buttons. The width of the tie pin should never be wider than the tie itself. This is usually seen on a skinny tie and should be avoided at all costs. The length of the tie pin should be the same as or shorter than the width of the tie. Both options are good.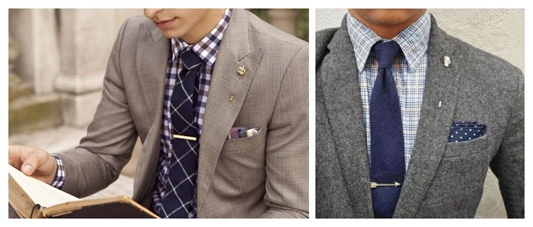 How to wear a brooch pins?
The most common style of mens lapel pin is the brooch pins, It generally goes on the left lapel on the jacket, slightly under the collar point to helps add to the impact of your appearance. The brooch pins should be connected together so that it sits flat against with the lapel and does not rotate, move or alter the line of your suit or jacket. It is acceptable to tilt your brooch pins slightly to the left, but shouldn't be on its side. The most controversial point is whether the bottom of your brooch pins should be left on display or hidden behind a lapel pin. The truth is that this is entirely up to you! The end of the hidden lapel pin is a more classic way of wearing, while emphasizing that the ends of the lapel pins can add a cool vintage vibe to your look.

Street style, Brooch Pins is a Great Way to Style Your Jacket:
Men's lapel pins are diverse. Men's lapel pins can be worn not only in dinner jacket, work suit or tuxedo for formal occasions, but also can be worn on sweaters, through buttonholes in overcoats, or dressed down on a relaxed blazer. See how people wear our lapel pins. Whether it's drinking coffee, enjoying a pint of summer beer, or browsing the high street, everyone has their own style and way of wearing the products. They are a versatile accessory, and everyone has their own preferences, whether it is wearing a suit or a more casual clothes.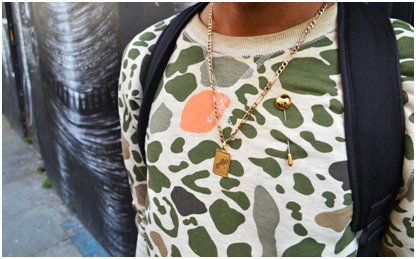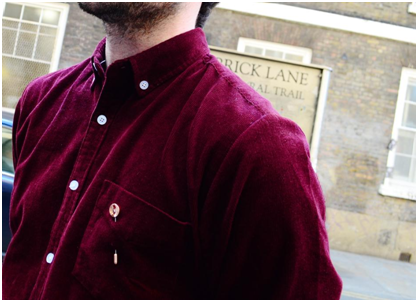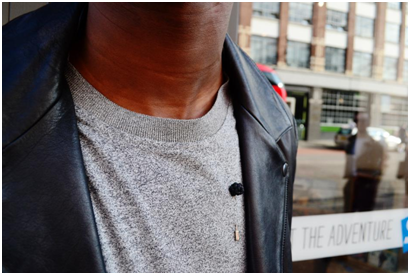 No matter how you choose to wear one, Men's lapel pins are another excellent option for adding color and personality to your jacket.  Remember, there are very few rules when it comes to wearing a lapel pin.  Just ensure that whatever you choose fits your personal style and helps complete the sharp suit you're accessorizing.
GS-JJ can provide many about men's lapel pin. We have more than 20 years of experience. No minimum order quantity for you at GS-JJ. To order your men's lapel pin, contact GS-JJ through the free price quote form on our website, by emailing Info@GS-JJ.com, or by calling 1-888-864-4755 toll-free.