One of The Choices of Halloween Gifts
Boo! A ghost emoji, trying to scare someone. Perfect for decorating your Halloween costume.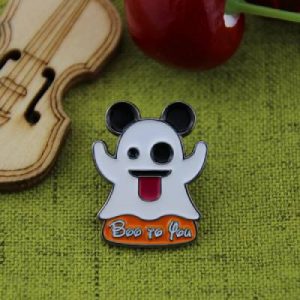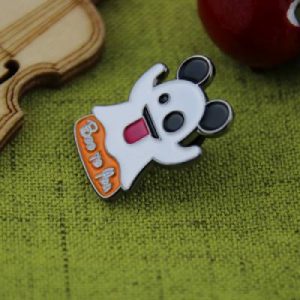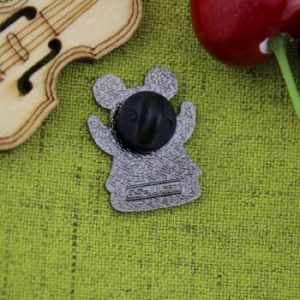 Our ghost emoji pins have a black eye and black ears. The ghost's stuck-out tongue maybe the most important thing about the ghost emoji. It's playful and it's rude in the right way. Most importantly, it's real. The pink of his tongue is the same chrysanthemum shade as the smiling face emoji. Therefore, we should posit that the ghost emoji isn't a ghost at all, but actually an emoji person dressed as an emoji ghost. This Custom Lapel Pins for Ghost Emoji is die struck with fine quality metal, soft enamel color filled, and black Nickle plated. Our custom lapel pins for Ghost Emoji also come with rubber cap backs to safely secure on a club lanyard, ID badge, uniform, or lapel, and each is individually poly bagged. GS-JJ can provide many different lapel pins, including custom enamel pins at the lowest price.