In childhood, everyone must have seen a wide variety of cartoons, and they have different themes and styles. They have become the classics of one generation and the companionship of children, and at the same time have left countless memories for our childhood.
Pokémon is a very classic Japanese anime. It used to be very popular and broadcast in many countries. The children's favorite is the Pokémons with all kinds of skills. They use different skills to fight against the enemy. Even if the other party is strong, they will never give up and never retreat. This has given the child a positive image.
Even if it has been for many years now, whenever you see an advertisement or product related to it, you can't help but recall your childhood.
Recently, to help everyone find their innocence, GS-JJ launched some Pokémon PVC keychains. By re-learning their skill information and their characteristics, let your mind reproduce the animation scenes associated with it.
1.Vulpix
The Vulpix is a kind of petite and cute Pokémon, and they look like foxes. As he grew up, he split his white tail into six more beautiful brown tails. When it is about to evolve, the tail will get hot. The Vulpix movement is agile, it will control lightning, and spit flames. It is very clever. If it encounters a stronger enemy than itself, it will pretend to be injured and take the opportunity to escape.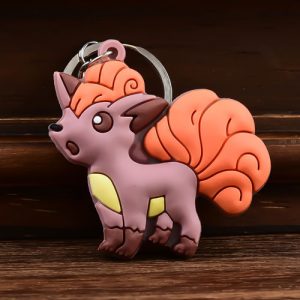 2.Eevee
Eevee has genes that are extremely unbalanced and unstable. It is easily influenced by the external environment and leads to evolution into different kinds of Pokémon.
Eevee is like a fox, and his two long ears are like rabbits. The character is also as gentle as a rabbit, so it is easy to raise. Generally used as a pet.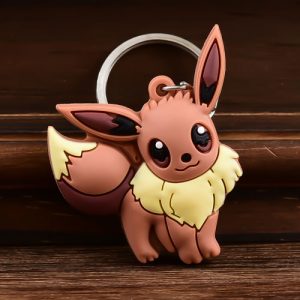 3.Lapras
Lapras is gentle and good at skating and swimming. Therefore, it is often used as a pet and transportation for surface rides. The shell on its back is very hard. The horn of the shell can be used as a rider's handle to make the ride more stable. It is very intelligent, able to read the human language, and even use telepathy to talk to humans.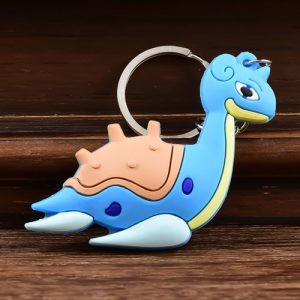 4.Clefairy
Clefairy looks like a star. This kind of Pokémon is very timid and rarely appears in front of humans. It often shows in the moonlight and can float in the air with moonlight. The biggest feature of Clefairy is that it can randomly use moves.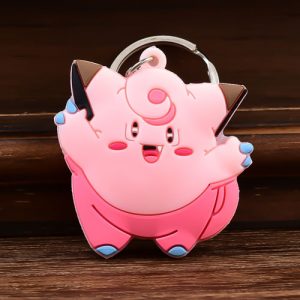 All of the above custom PVC keychains are produced the double-sided 3D effect, just to show you a fuller 3D PVC keychain. Non-toxic Medical grade environmentally friendly PVC soft rubber makes you use more comfortably.
The Pokémon PVC keychain launched by GS-JJ is not only these, but it is not listed here because GS-JJ sincerely invites you to enter its online website to visit. At GS-JJ.com you will see a variety of exquisite and affordable craft gifts, this will undoubtedly open up a new process gift purchase channel for you.
GS-JJ, also a favorite of Pokémon, knows that these custom PVC keychains are just a small part of this classic cartoon. Therefore, GS-JJ welcomes you to send pictures of other Pokémons you like to GS-JJ.com, we can produce good products in a short time according to your pictures.
As a comprehensive craft gift maker, GS-JJ wants to tell you that it can not only make Pokémon PVC keychain but also related PVC patches, PVC luggage tags, and so on.
GS-JJ is looking forward to your arrival.
Pictures resource from:
https://www.gs-jj.com/pvc-patches/exhibit/vulpix-pvc-keychains
https://www.gs-jj.com/pvc-patches/exhibit/eevee-custom-pvc-keychains
https://www.gs-jj.com/pvc-patches/exhibit/lapras-3d-custom-pvc-keychains