You will not regret looking at high quality lanyards
here
! DON'T MISS THEM!
See More >>
Custom Popular 3-D Silicone Printed Lanyards
We specialize in making custom 3-D silicone-printed lanyards. The 3-D imprint on polyester lanyard is made of non-toxic PVC. The molded 3-D PVC-printed lanyard used to carry your ID badges, keys, cellphones and other personal items.
Want to promote your business and make your life easier?
Use our industry-first online design system to order your 3D silione-printed lanyards. We're always here to help!

Create Your Custom Lanyards in Just a Few Clicks
Want a quick quote for your customizable lanyards? Try our detailed online quote system. Creating your own custom lanyards in is fast and easy!
Upload logos, and change lettering, choose colors and attachments and you're done!
Doing the Best Choice for Your Custom Lanyards
Some Types of Popular Lanyards
Multifunctional Lanyards & In Your Life Anywhere
Customizable Lanyards is not disposable product based on the feature of fabric material. It can be widely used in our daily life.
Lanyards for Buttle Water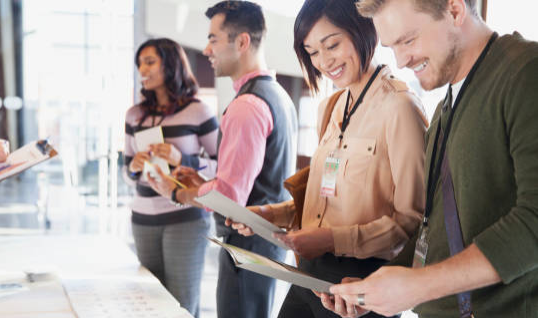 All Finish! Custom Lanyards No Minimum
Custom Lanyard - Free your Hands Connect Us Closer
There is a free design and shipping service on GS-JJ.com. We have comprehensive and personalized custom options, our designer will offer you the best design till you're satisfied. No minimum quantity limitation for your order and GS-JJ offers you a direct-factory low price. You can start with 1 pc, small business is always welcome here. Custom lanyards in small quantities now!
We are Trustworthy!
Brand cooperation is the most important part of our marketing strategy. In order to ensure the quality of the custom made lanyards, we still keep the best cooperation and communities with them. Improving the printing technology constantly to create the best custom printed lanyards for all customers.
Types of Personalized Lanyards
Polyester Lanyards
Dye Sublimated Lanyards
Nylon Lanyards
Woven Lanyards
Tubular Lanyards
Useful Lanyards Accessories
The accessories for custom lanyards are suitable for attaching various things and items to your own lanyard, such as ID cards, badge holders, keys, cellphones, and even face masks. Our quotation system offers all types of accessories to design your best lanyards with a badge holder.
Why Choose GS-JJ.Com ?
Direct Factory Price
We are professional in making lanyards for over 20 years. We provide high-quality lanyards and cheap custom lanyards for every GS-JJ user.
One-Stop Customization
GS-JJ offers a complete set of accessories including lanyard designs, attachments card, and badge holder lanyards to meet your requirements and uses.
Wide-scope Personalized Options
We are professional in making lanyards for over 20 years. We provide high-quality lanyards and cheap custom lanyards for every GS-JJ user.
Better Customer Service
Our receptionists are responsible for patient communication. Custom lanyard No minimum, free shipping and fast turn-around make you happy.
Popular Products
Customize Promotional Products and Gifts

PROFESSIONAL DESIGN TEAM
Quick Quotation
PROFESSIONAL DESIGNERS! Our award-winning team can help with your design or create personalized customized products for you!

Get Quote / Order Here

ONLINE DESIGN SYSTEM
Design+Quote+Ordering
Use our unique design system to take full charge of your artwork. Be your own designer!

Design It Yourself Online

Customize
X
GS-JJ Custom Lanyards have Automated Quotation System for Lanyard, you can easy to Select what your Lanyards Custom needs online. Free Shipping

Latest Blog Posts
Featuring Designs, News & Information About Custom Lanyards