Have you already taken a look at our ready-made cases of lapel pins? Do you want to customize your own unique custom enamel pins? Don't worry; it is a simple process. Come and put your ideas into action to get your final custom lapel pins! GS-JJ has a powerful Automated Quotation System. Are you worried about how to use the Automated Quotation System? Check out your exclusive guide for the system. In this guideline, you can learn more about the brief differences in styles and production options as well as the best way to make your lapel pins by those custom steps.
Below are the flow and major 6 steps of our Automated Quotation System (AQS):

After the above 6 custom steps finished, payment in time, then the order successfully placed.
How to access to the page of the Automated Quotation System (AQS)?
-1. Access to page: www.gs-jj.com/lapel-pins/Custom-Lapel-Pins;
-2. Find the active lion of the page on your right hand;
-3. Click the Get Started button in the dialog box;
The dialog box is writing: "Do you want to create your own custom lapel pins? "
-4. Then you enter our online quotation system;
Custom Steps 1—Select Pin Craftwork
1-1 Select Pin Style  
We have 6 main styles of pins: 1. Soft enamel pins; 2. Hard enamel pins; 3. Offset printed pins; 4. Sandblast pins; 5. Antique pins; 6.3D Cast or Cut out pins;
Follow the below guide flow called-"Which Pin Process is Right for My Design" to choose the style that fits your design most.
If you want to know more detailed information about those 6 styles, please click below links to enter the corresponding introduction pages.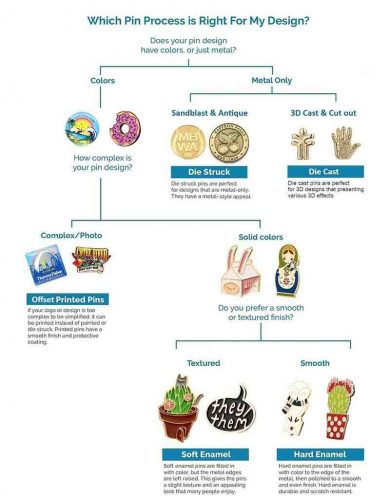 1-2 Select Pin Size
Now the system has automatically jumped to the size option with a total of 11 size options.
Size is the longest length of the custom pins. As the custom lapel pins can be designed and custom-made in different shapes and sizes. But the most commonly used sizes for custom pins are 1/2 inch, 3/4 inch, 1 inch, 1-1/4 inch, 1-1/2 inch, and 1-3/4 inch. If you have a special request for size, please contact us.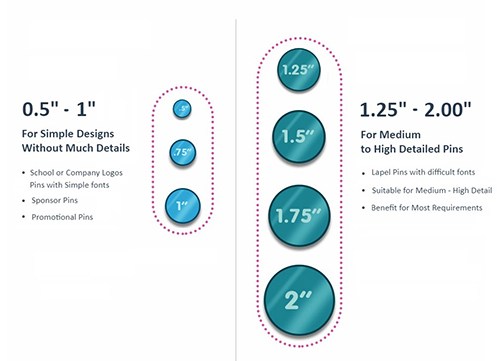 1-3 Select Metal Finish
The Metal Finish also called the electroplating process is very important for the custom lapel pins. The facade of the lapel pins depends on which kind of plating you chose. The electroplating process refers to the application of metal protective film on the surface of metal raw materials to prevent it from corrosion & oxidation and give the pin an aesthetic appearance and increase its abrasion resistance.
We offer all kinds of plating options; each has its own unique look. Whether a traditional & colorful look or a classic look from the old world, you are available to choose the most suitable plating for all the occasions for your custom pins.
Choose the plating options according to your preference in the system as below picture showed;


1-4 Colors Number of Your LOGO  
Choose the number of colors that you want to hand-paint on your custom pins:
Quantity: 1/ 2 / 3 / 4 / 5 / 6 / 7 color(s) or more are available;


1-5 Add-On & Upgrades
We offer a variety of upgrades to make your custom pins more functional and special. Custom enamel pins are also available with some additional options.GS-JJ can apply Rhinestone, mix in Glitter Colors, add an Epoxy Coating, or even use the glow-in-the-dark enamel paints for your creative lapel pins. Tell us your idea and what you are envisioning, we will, and we are able to help you create and achieve it.
–Epoxy Coating Option
We can add a transparent epoxy resin coating on the surface of soft enamel pins to protect it and give it a smooth surface (lose the sense of concave and convex).
Attention: An epoxy coating is usually used for soft enamel, if you want to use for other styles, please let us know.
Click below link to know more about the Epoxy Coating 
–Glitter Color Option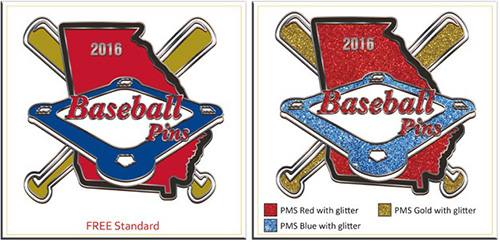 –Without Glitter Color                            –With Glitter Colors
Click below link to know more about the Glitter Color
–Rhinestone Option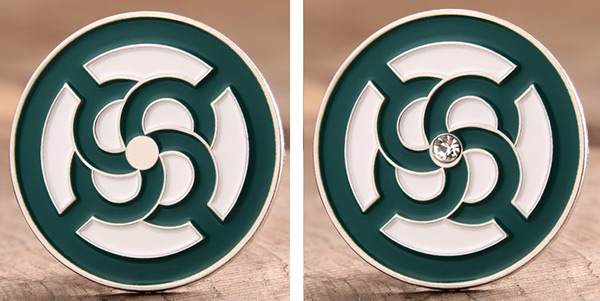 –Without Rhinestone                                               –With Rhinestone
Custom Steps 2—Select Pin Attachment 
The Attachment option you select will decide how the pin will be attached to your garment and other accessories. Select from several attachment options for your custom pins that best fits it. Most pins are attached to the traditional butterfly clutch, but there's also has a huge range of other options. Here are just 6 commonly used types. If you prefer other non-showed options, contact us directly.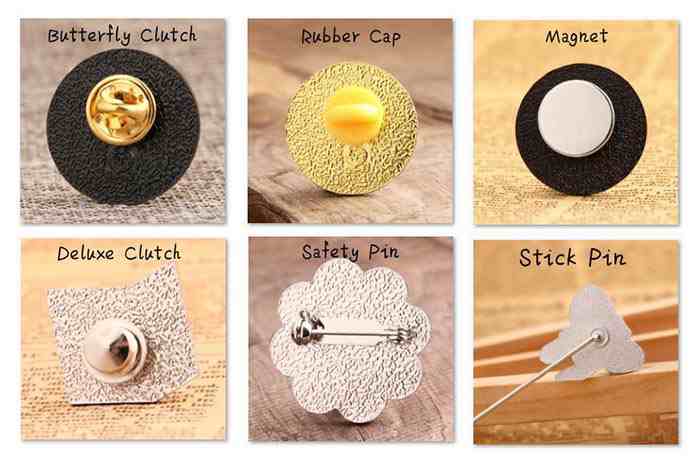 Click below link to know more about the Pin Attachment
Custom Steps 3—Select Pin Packaging  
Now, choose a suitable package to make your custom pins stand out.
We have four ways of Pin Packaging: Poly Bag, Velour Pouch, Plastic Box, and Velour Box.
Except for the standard and free Poly Bag, the other three ways need to be purchased separately. Noted that these 3 ways need to pay the extra cost and the prices are different in size.
–Poly Bag
The individual Poly Bag is STANDARD and FREE.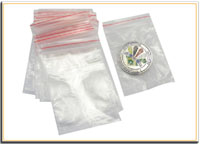 –Velour Pouch
Our Velour Pouch is the perfect choice when you want to show your custom pins in a special and elegant way.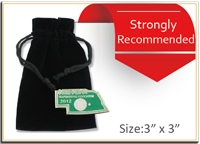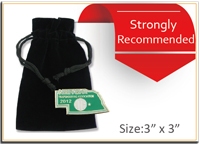 Velour Pouch for 1.5" pin or less           Velour Pouch for 1.5" to 2.5" pin
–Plastic Box
Plastic Box is the cheapest one among the box-packages, and a transparent plastic cover makes your custom pins more intuitive on display.


Plastic Box for 1" pin or less————————Plastic box for 1-1.5″ pin—————————-Plastic Box for 1.5" to 2" pin
This black Velour Box includes a satin and a velvet pad to hold your custom pins. These exquisite boxes are displaying your custom pins to its audience in a highly elegant and classic way.
–Velour Box


Velour Box for 1.5" pin or less                               Velour Box for 1.5" to 2" pin
Custom Steps 4—Input Quantity of Your Order
Please enter the Qty of pins that you want to make this time in the blank;


Custom Steps 5—Select Your Acceptable Production Time  
The production time will start from proof approved.
– 5 working days FAST Production + 2 Days Shipping, No discount-
-10 working days production + 2 Days shipping; 10% discount for the U/P-
-15 working days production + 2 Days shipping; 20% discount for the U/P –
-40 working days for any quantity & shipped by Sea, Cheapest 30% discount for the U/P –
Custom Steps 6—Select Your Available Currency
USD / EUR / CAD / AUD are all available for your options;
Once you finished those 6 custom steps, you will get an order for payment as below picture showed;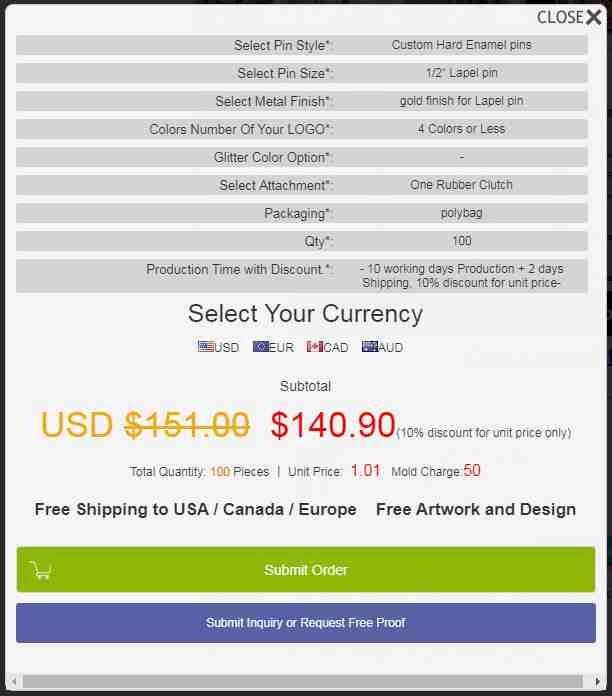 -Without further questions, click Submit Order, go to the next step to fill in your information and upload your design.
-After your payment, we will send you the first proof within 24 hours of the working day to get your confirmation. (We do the first proof within 24hours, and modify it within 12hours)
-After the final proof is confirmed, you just need to wait for your final end-products to arrive at your address now! (Free Shipping to USA / Canada /Europe)
Note:
About Design Process (Free Artwork and Design)
–Start the journey of customizing your custom pins with an idea, a picture, a sketch, or an artwork. GS-JJ offers free design services to help you with any requirements.
–Artwork will be created by a professional designer from GS-JJ, and then a proof will be sent to you for your confirmation, review and final approval.
–Proofs are the best practical way to make sure all the spelling, pattern, styles, colors, sizes, and other details are accurate with your approval.
–Recommend you to visit our exhibition page to have a look at our ready-made cases to gain more inspiration and idea! You will love our artworks.
–Once the design approved, we will create, inspect, and ship your custom pins, with your true satisfaction as GS-JJ's priority.
Finally, we hope that the guidelines will allow you to take custom steps more clear and confident to customize your custom pin order.
-If you're still hesitant or have any questions, contact us, GS-JJ will assist you at once;
You can also call: 1-888-864-4755 or email:info@gs-jj.com.
-If you are ready, click the below button to get a free quote for your next pin order now!
-End-