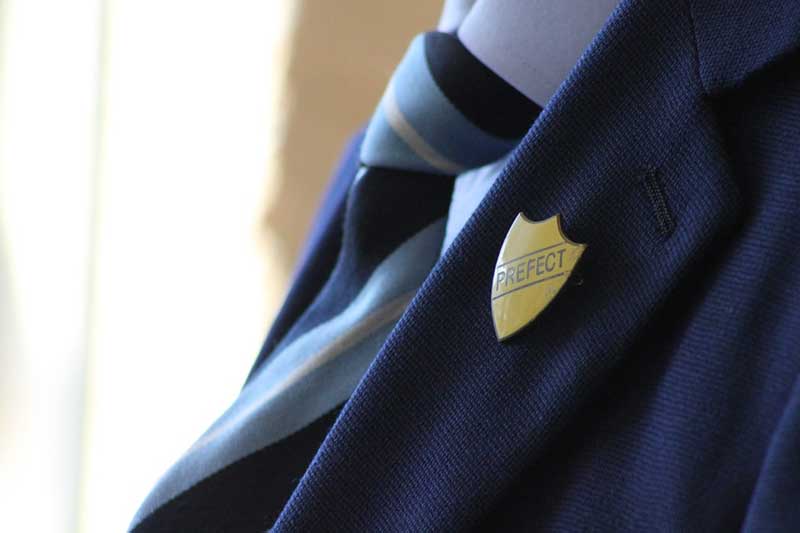 It is the best time to make sure your employees feel valued.
Research proves that happy employees are more efficient. As the media bombards us with stories of failed companies and economic stagnation, motivating employees can greatly improve their sense of security, morale, loyalty, productivity, and profitability. Whether you represent one of the Top 500 companies in the world or a family business, recognition is an effective and economical way to let your employees know that they are important.
Brooks Conkle thinks that life and business are one grand adventure, and how powerful the brain is and where it can take you. The powerful brain will help your business better and make your life easier. So you can imagine how about a group of powerful brains?
It's not limited to years of service recognition, but also includes goals to achieve, projects to complete, or commemoration of promotion. By offering personalized rewards to employees, you will create more influential projects with intrinsic value to both employees and the company. Personal contacts like this are more influential because they highlight personal contributions and show that employee engagement is always the focus.
Why Motivate Your Employees?
A breakthrough study conducted by MIT has found that: successful experience can make the brain change, and success can stimulate the brain to change its physical properties; failure has no effect on the brain. Scientists believe that this means, on a neurological level, success actually provides more information than failure. When you get a reward, the brain remembers the right behavior. However, in the case of failure, the brain will be helpless and don't know what to store, so nothing will change.
These studies enlighten us on the management principles: leaders should pay more attention to the advantages and successes of individuals and teams, interact with employees in a positive way, and give appropriate praise;
If you take good care of your employees, they will take good care of you and your customers. This applies to any type of enterprise, no matter big or small size. It is not as difficult as you think to express gratitude to your employees. Sometimes, small and meaningful gifts like custom lapel pins can help a lot.
Why Use Employee Recognition Pins?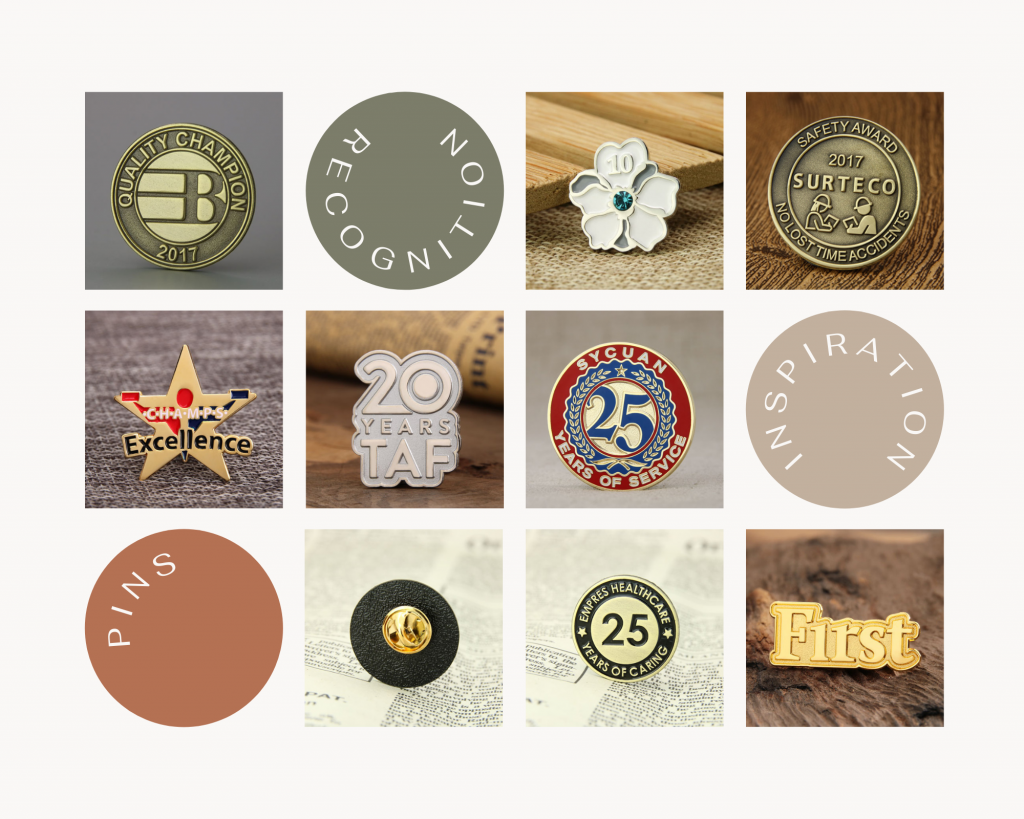 When it comes to employee recognition, you may consider bonuses, certificates, or trophies. However, the lapel pin is one of the most popular employee recognition concepts used by companies or organizations!
In addition to being used as a symbol of different organizations, such as fraternities and sororities, company and political parties, activities, and meetings, lapel pin can also be used to specify achievements. As the common element of employee recognition programs, the pin is presented to teams or individuals as a symbol of achievements. A sense of belonging is instilled in the elite performers in the organization by the customized lapel pin.
Incorporating your company logo into customized motivation pins and distributing them to employees can show them that they are the part that makes the company great. Your employees will be proud to wear their recognition pins, and their achievements will be recognized by peers, family, and friends.
What are the Characteristics of Recognition Pins?
• Cost-effective and an economical way
• High-quality appearance and enduring attraction
• Vivid enamel colors, bright metal plating, and upgrade options
• 100% custom style with unlimited design potential
• Well-match with dressing for business and work uniform
• Multi theme, multi-occasion, multi-type of work (Including nurses/teachers/soldiers and other specific occupations)
What are the Themes of Recognition Pins?
When most think of recognition pins, they think about years of service, but there are a variety of unique recognition themes:
• Years of Service
• Outstanding Staff
• Trade Show
• Event & Meeting
• Team Building
• Special Certification
• Safety Model
• Unique ceremony
• Customer Service
Appreciation of Customer Cases:
Innovative Company Used Recognition to Boost Associate Morale
As one of the fastest-growing auto insurance companies in the country and one of the first to offer auto insurance completely online, Esurance is known for its innovative business practices. The trend-setting company applied its creativity to an associate recognition program for its claims department.

The program recognizes associates in the claims department anytime they are promoted or acquire a new skill. The associate is given a lapel pin by his or her manager to commemorate the accomplishment. Associates display their lapel pins on their desks using "Making the Difference" Award Pin Displays. The frames are proudly set up on desks throughout the claims department and are a symbol of seniority, as well as achievement, throughout the organization.
Managers are enthusiastic about participating in the program. Like associates, they also want to display their lapel pins as a sign of their accomplishments. "We have individuals who were hired as claims representatives and promoted to managers before this program in place now call us for their own pins. Managers are also very happy to have a tangible way of honoring an individual's achievements," says Lisa Barnhart, Esurance's Corporate Claims Development Manager.

Esurance has created lapel pins incorporating their logo with exclusive custom designs. The pin designs are easy to customize with the corporate logo. "Because many of our claims offices are somewhat recent additions to our organization, it's important for us to have tokens like this to help create a culture that's uniquely identified as Esurance," explains Lisa.

Since the introduction of the achievement-based program, there has been a boost in associate morale. In a survey after the program was introduced, associates were more aware of career opportunities and felt more recognized for their efforts.

Esurance's innovative program provided a simple and effective solution to recognizing individual skills and contributions. "The lapel pins are a huge success," says Lisa. "It's been a huge associate morale booster." Not only has the program improved associate morale in claims departments, but it has also helped to identify where associate skill sets are in need of further development. The program has been pivotal to identify the areas associates using additional training, providing training, and recognizing individuals for completing it.
Create Your Own Recognition Pins
The employee's recognition pins are a fun and unique way to provide creative ways to share compliments. Custom pin designs often include company logos, team logos, mission statements, and motivational slogans that are reminiscent of the company's culture and traditions.
Including awareness support or years of service or excellent employees, these pins can be used for a variety of reasons and can be provided to all people, with no limit by age. This is a different way of rewarding achievements and recognizing people who transcend themselves.
Our pins can be installed on special display cards or stuffed in gift boxes. Schools, companies, clubs, sports teams, law enforcement, hospitals, dental clinics, and even the military may use these recognition pins. These pins can be presented individually or together with trophies, certificates, or any other rewards.
Are you looking for employee inspiration pin designs or something meaningful? Then you've come to the right place. GS-JJ is the best source for you to customize lapel pins. We are experts on customized award pin design and production and we always increase our selection of promotional products, there is always something new for you to find. You will soon discover that we could create more than just the customized award pins.
Check out our custom lapel pins page to learn more about the different personalized options available for your pins design. Choose from custom shapes, glitter powder, luminous pins, and other interesting styles. Our recognition pins are made in many different crafts, you can choose from colorful enamel paints, bronze finishes, shiny gold designs, and more!