What're the funny patches? Funny patches are a popular way to present yourself and express yourself today. We can use it to simply express our likes or dislikes, to express our sense of humor to make others happy, to express our expectations for the realization of the dream, and you can even express your political views. In short, funny patches will add a lot of color to our lives, which is the reason why many people prefer funny patches.
Funny patches are a good way to express your likes or dislikes.
What you like or don't like can be shown directly through our embroidered patches, so that people can understand you better and faster. At the same time, people will feel that you are a sincere and frank person, and will be more willing to make friends with you. At the same time, you will be more efficient in the process of getting along with others.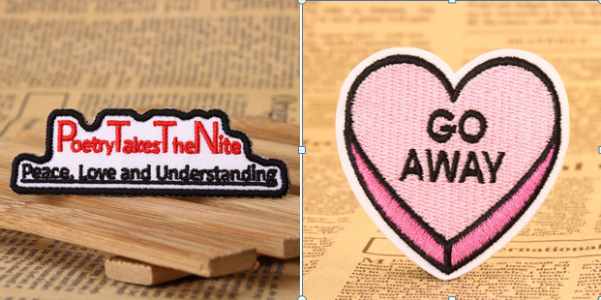 Funny patches can express your sense of humor.
Design some custom patterns or words to express your attitude towards life. When we watch a movie or read a book, we always are laughed at by some interesting scenes or words, so if we transfer this to our embroidered patch on the clothes? It's going to be a great way to start our day, bring a good mood to our day, meanwhile infects people around you and bring joy to them. This is the cheapest and most precious investment because of the happiness brought by a funny patch.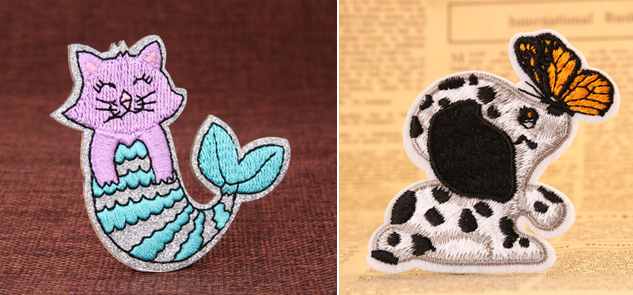 Funny patches can express our dreams and make our dreams more possible.
Everyone has their own dreams and hopes that their dreams can be realized. Sometimes, we need something outside to motivate us to work hard and get closer to our dreams. Customize your patches that will help to show your dream in an embroidered patch. Attach it on your clothes, remind you all the time. Whether your dream is to be an athlete or an astronaut, we can always help you and make you closer to your dream. It's amazing, right?

Funny patches can even express your political views.
If you are a real concern and often have your own opinions on some policies or life, you can express yourself through our embroidered patches. This is a country of free speech, where we can express our freedom through custom patches, this is going to be a new and interesting way of fashion.

Now, I believe you have a general understanding of our custom patches. If you want to know more, Welcome to visit our website gs-jj.com. You can also email info@gs-jj.com or call 1-888-864-4755 toll-free, there will be more surprises waiting for you.