Lovely Little Dog Lapel Pin
Spring is the best season (please don't bother arguing — it's just the truth). One of the many pleasurable activities during the Spring months is walking your dog. You've got some hot apple cider, your dog has heaping piles of leaves to sniff through, and there is a nice breeze blowing through your hair: it's ideal. Of course, almost all the time spent with a dog is perfect. Dogs, like spring, are the best — no matter the breed. The World Canine Organization recognizes over three hundred breeds of dogs. You may not be able to find products related to every single here on GS-JJ, but close to it! There is a fashion-forward Dachshund pin that is designed for that quirky, fun-loving Dachshund lover who likes to stand out. The Dachshund is a medium purebred known for being aggressive, courageous, energetic, independent, lively, loyal, and social. Our Dachshund pin is die struck from quality metal, black dye finished and filled with bold enamel colors. Each enamel pins includes a butterfly clutch back to keep secure on your garment, lanyard, ID Badge, or Hat. It comes to you individually poly bagged.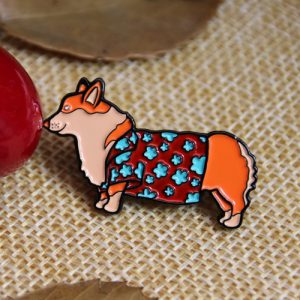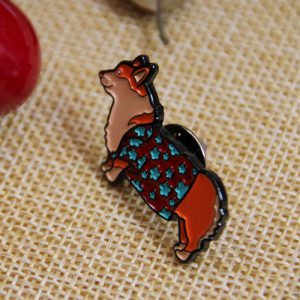 You love your dog and you should feel free to let the world know it through your wardrobe and decor choices. It's not excessive, I promise. So what kind of dog do you have?