Are you a patch amateur? Are you having problems when you want to decorate different patches on different clothes? As a beginner, sew on patches and iron on patches are not convenient and not simple enough to handle. Adhesive patches will be your best choice in this situation.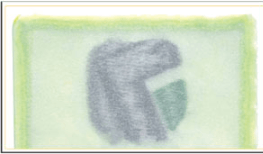 What are adhesive patches?
Our company provides the most convenient adhesive patches for our customers. Adhesive patches are the simplest and fastest type of patches that we provide. Like pasters, you just need to strip the backing of the paper and the viscous backing can stick to almost anywhere. The adhesive on the back of the patches makes the embroidered patches into stickers.
Adhesive patches are suitable for any type of material. This makes them the most universal patch. When you plan to change or replace your patches in the end, adhesive backing can help you to achieve the goal.
There are some advantages to adhesive patches.
Easy for an exhibit. It can be used on many materials, fabrics or metals. It is flexible and can be reused because it is easy and convenient to peel off.
There is always a question about the adhesive patches: Are adhesive patches better than other types of patches? The answer is adhesive patches are certainly the most universal patches. This type of patch not only can be used for clothes, but it can also be used for anything like furniture, bags, decoration of your house, or other interior designs. The adhesive on our adhesive patches is stronger than other ordinary pasters. This is why even the high-class football team, softball team, and basketball team are using this type of patches in the competition.
Adhesive patches are good for someone that has no time to sew on a patch.
There is only one disadvantage of adhesive patches. If you want a patch for long-term use, then the adhesive patches are not your first choice. Adhesive patches are just for short-term use, meaning they are non-permanent.
Our adhesive patches are extremely suitable to promote products for you to recommend to your clients. It will courage your clients to stick the patches on their clothes or furniture, which will spread the reputation of your company. The benefit of adhesive patches is your clients can sew the patches on the clothes as a souvenir even after the adhesive is abrasion.
The most common purpose of adhesive patches is for the clients to attend a meeting. They will use the adhesive patches as the immediate clothing brand or give away.  When they pass by, the adhesive patches will be the ambulatory advertising board for your company. The other purpose of adhesive patches is for marketing. If you are attending a golfing and you are hoping everyone will know about your company, you just need to stick the patches on your shirts or hats. Adhesive patches are also suitable for the family gathering or birthday party.
If you are considering ordering the adhesive patches, please don't be hesitate to contact us- GS-JJ because we are the one-stop service for your custom patches. You will not be disappointed by our perfect adhesive patches that our specialist made for our customers. We only provide the best products, and we are proud of the products that we produce.