The Culture of Skateboard
If you want to go somewhere, usually you can take a bus, drive a car. Nowadays, more and more people are fond of using a skateboard to get to the destination. Skateboard culture was born in California. It came into existence as the waves were too weak for surfing. In effect, Californians created a surfboard with wheels. Later on, skateboard culture has spread to many countries.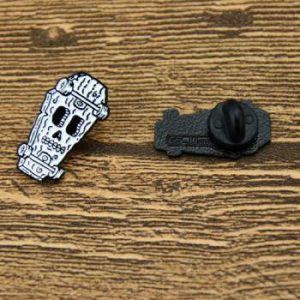 The custom made pins for skateboard, made by GS-JJ, the enamel pin maker. It is crafted by soft enamel, die struck with dye black. Each of us is individually poly bagged and fixed by a rubber cap back. GS-JJ can provide many different lapel pins at the lowest price.