We must think of Ivy League when we mention universities in the United States. They are definitely representatives of elite colleges. Of course, there are still other universities with their own characteristics. Let's take a look at the following three Universities, which are engraved on unique challenge coins.
1. The University of New Mexico
The University of New Mexico (UNM) was founded in 1889. It is the flagship university of New Mexico, covering all disciplines and is the largest public university in the state.
UNM has a strong faculty, and there is a Nobel laureate in the faculty, Germain. She is one of the best theoretical physicists in the world after Einstein, two MacArthur scholars, 35 Fulbright Scholar and 5 academicians of the National Academy of Sciences.
UNM has significant advantages in engineering, medicine, pharmacy, Latin American studies, anthropology, photography, biology, laser science and environmental ecology.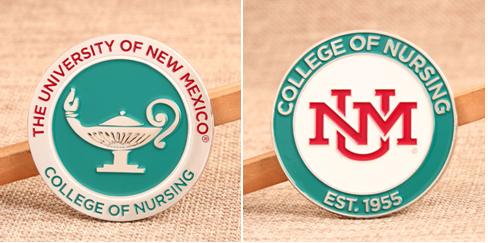 College of Nursing is one of the strongest faculties of the UNM. They committed to educating diverse nursing students to become scholars, primary care practitioners, nursing professors, or nurse leaders. The above coin design highlights this feature. The tone of the whole coin is green, which implies the nursings' reliving spirit. They are not just university challenge coins, moreover, they can be taken as custom commemorative coins because of the unique symbolized pattern on the reverse. "EST.1955" indicates its founded time. Will you choose this beautiful custom challenge coins as your identity if you are a student of the college.
2. George Fox University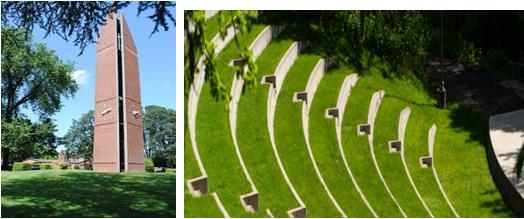 George Fox University is a famous Christian university on the west coast of the United States. It is known for its humanities and social studies, taking into account both natural and engineering disciplines, arts, science and professional research. George Fox University has a history of more than 115 years and is an institution of higher learning with a profound historical and cultural heritage. The clock tower is the landmark building of the university. Campus amphitheater is a classical building imitating Ancient Roman style. You can see the profile which includes seating tiers and the central performance area.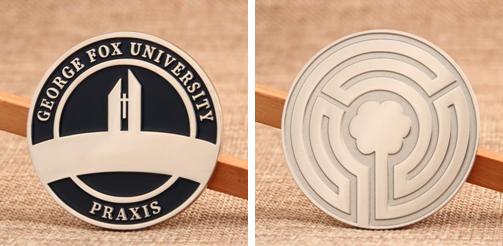 You can easily find these two special buildings presented separately on the obverse and reverse. Deep blue is covered in most areas of the obverse side which reveals a style of low profile and luxury. A big area of silver plated on both sides makes the coin more glitzy. The challenge coin size is a little bit larger than the normal one. Do you like this exquisite custom university challenge coins?
3. Ohio Northern University


Nearly all American universities have their own nicknames. They stand for some different cultures and interesting stories behind.  Yale's nickname is "Bulldogs" which comes from a mascot. One day in 1889, team member Andrew Graves passed a blacksmith shop and saw a bulldog sitting at the door. He felt it was very cute, then, bought it and brought it to the game every time. This bulldog gradually gained recognition from Yale University students and fans and became the mascot of Yale University. Over time, bulldogs became the nickname of Yale.  Ohio Northern University's nickname is Polar Bears. It implies the advantages of the university in many sports.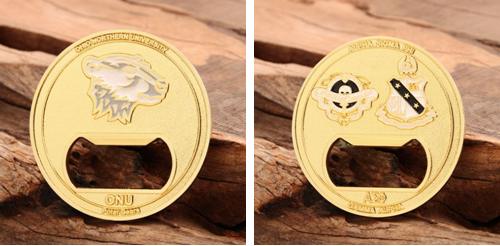 This coin design highlights this feature of the university.  The image of a polar bear is shown on the obverse, while two logos of Yale fraternity—"Alpha Sigma Phi" are presented on the reverse. Cut out craftsmanship makes the coin a bottle opener. Therefore, it is not just a normal coin; it can turn into a bottle opener when necessary. Do you like this shiny university coins bottle opener?
University coins only represent one type of GS-JJ challenge coins, please follow GS-JJ.com if you want to know more.
Picture Source:
1.https://www.newbergoregon.gov/economicdevelopment/page/forbes-ranking-george-fox-university
2.https://www.georgefox.edu/maps_locations/inter_map/campus-facilities/amphitheater.html
3.https://www.amazon.com/University-Bulldogs-Sticker-Windows-Laptops/dp/B07F1ZBCFF
4.https://www.onu.edu/logos