Are You Wishful For A "Sakura's Magic Stick" at Your Childhood?
Sakura's magic stick from Cardcaptor Sakura, a Japanese comic book created by CLAMP and adapted into TV animation. Sakura is the heroine. The magic stick is a key, when Sakula doesn't use it, Sakura put it as a necklace worn on the neck. It is full of magic, which makes Sakula flying in the sky. Sakura has a cherry blossom smile girl, pure and beautiful, bright as sunshine.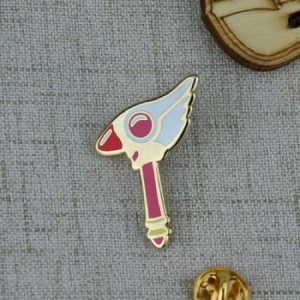 She likes dessert and funny things and is afraid of ghosts. Although she is a bit of self-willed, at the same time she can unknowingly bring gentle force to others.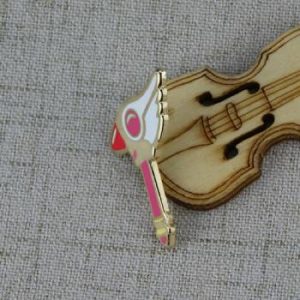 Subsequent stories, Sakura found and reined the Kuru card. After the Kuru card received, through the Moon's trial, as the new owner of the cards. One day, a mysterious transfer student, Aleo appeared, he caused many incredible events, prompting Sakura to make Kuru cards become Sakura cards and to avoid the magic disappearing. In addition to through the search, the use of magic card experience, opened a fantasy world, the story also describes the role of people around family love, friends love, lover's love, etc. are included. "no hurt "in the world is the basic stage of the story.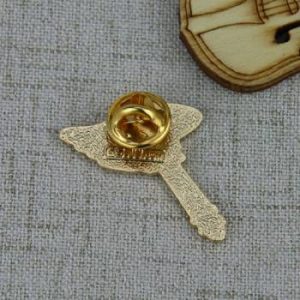 Because of the high popularity of this anime, Sakura is called "the most profitable primary school students", A large number of peripheral products are all sold such as toys, clothing, animation, music, movies, and games. The lapel pins for the magic stick, made by GS-JJ, the enamel pin maker. It is crafted by hard enamel, die struck with gold finish. The craft is very delicate. Each of us is individually poly bagged and fixed by a butterfly clutch back. GS-JJ can provide many different custom pins at the lowest price.