The sense of color is important for aesthetics. Whether it's matching clothes or decorating a room, color is important. A good sense of color is helpful in your life. There are some ways to cultivate your sense of color.
Learn about the color wheel
The color wheel is a color chart that explains which colors can match each other and which colors will collide. The original color wheel was designed by Newton in 1666, and some of these discoveries became the basis of later color theory. The color wheel can be divided into the following parts:
Three primary colors: red, yellow, and blue. These three colors are not adjustable in any of the other colors.
Three colors: green, orange, purple. The color is a color that is a mixture of any two primary colors.
Multi-color: orange-yellow, orange-red, purple-red, blue-purple, blue-green, yellow-green. These colors are a mixture of a primary color and an intermediate color.
Learn about cool and warm colors
On the color wheel, warm colors such as yellow, orange, and red, and cool colors such as blue, green, and purple are distributed on one side. Any color that mixes in different colors will affect its feeling of warmth and warmth. For example, if you mix purple with red, you will get a warm purple color; if you mix purple with blue, you will get a cool blue and purple. When matching colors, you should also consider the warmth and color of the colors.
For example, if you match purple and red, you end up with a vibrant, warm-toned purplish red. If you match purple and blue, you end up with a cool, cool violet that makes you feel calm. Consider the temperature factor when matching colors.
When adding clothes to the wardrobe or decorating the room, be sure to create a harmonious atmosphere, warm and warm, cold and cool. For example, when the designer designs the color of embroidered patches, they will also pay attention to the combination of cool and cool colors, warm and warm colors. Such as yellow and red combination, please see the cherry custom made patches.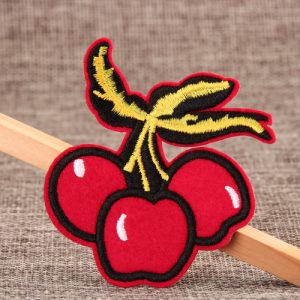 On the other hand, depending on your personal preferences, you may feel that cool and warm colors are also fun and fashionable, and of course, you may feel a mess.
Consider plain color
Plain color refers to a low-key color that is close to nature and can match most other colors. This color is also the color of sand, earth, and rock in nature. Besides, brown, cream, white, gray, and slate colors fall into this category. In the fashion world and the decorating world, this very easy to match a color is sometimes called "neutral color."
These colors are natural pastel colors that match most other colors. They are reminiscent of natural elements such as sand, soil, and rock. But they also include colors like gray and white.
In the fashion world, black, white, tan, or khaki is often considered neutral. They are usually paired with other colors. For example, black pants with a bright pink shirt.
In the fashion world, dark blue is often considered a neutral color. For example, blue jeans can be worn with shirts of any color.
When you decide to use a neutral color, you must balance the color tone. For example, if the surrounding colors are cool, then you should use a neutral color such as bright white or blue-black. The neutral color of warm colors may cause collision; on the contrary, you should choose cold-like brown or cream. Neutral color tones.
Black and white are neutral colors, but be aware that this is not absolute. For example, a grayish-white wall will have a yellow background. Or, a black shirt can have a blue background.
Neutral colors don't get bored! People sometimes mistakenly think that the neutral color is plain and soft. Neutral colors are well-matched to each other, and they are also very low and match with primary or secondary colors. such as a white shirt with blue jeans or khaki pants with a black sweater.
In a word, you can cultivate your sense of color in a lot of ways. If you have a good sense of color, it is easy to choose the color of your custom made patches. Good color matching will bring great custom patches.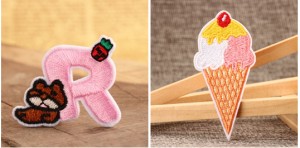 We are good at creating perfect custom made patches. If you need to order the custom embroidered patches, please call us, we will make the best custom patches for you. As an experienced patches maker, GS-JJ will give you wonderful advice if you still have no idea about the color of your custom patches. We still support OEM, you can design the most perfect cheapest patches for your families. In addition, you can make a patch for your lover to show love. Welcome you leave your comments. If you want to know more details of our custom patches, please visit our website: gs-jj.com. You also can email info@gs-jj.com or call 1-888-864-4755 toll-free.