Custom coins are wonderful commemorative gifts, can be used as a distinctive way to recognize a person or special event.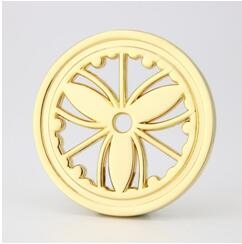 While, how to make your custom coins impressive? There are many methods and options. And cut-out design is a unique option you can consider.
We are using the finest material and crafts to make custom challenge coins, and different cuts and shapes, finishes are available, challenge coins buyer also can have own way to design their precious challenge coin.
Challenge coins can feature with different cutouts on the face if you want. With this cut option to the inner parts, it is becoming a fabulous item among all the recipients and designers.
From the appearance, the cut-out challenge coin is a relatively difficult technique. And this cutting alternation brings outstanding effect to the display of custom coins under the light.
They are three popular cut out types for challenge coins: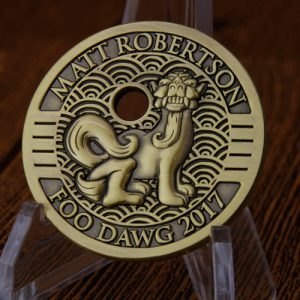 The Circle Cut Inside Custom Coins
This circle cut option is often made it easy for us to attach the challenge coin with chain, rope. It helps challenge coins can be worn around our neck or linked to a key chain. It's so great to display your custom coins in an unusual way.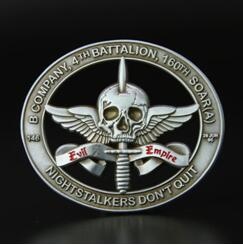 Cut Around the Symbol on Custom Coins
Making the cut-out parts the same as your logo and insignia, then a high-relief 3D effect is created on challenge coins. This kind of cut brings our attention to the mark, logo and symbol of challenge coin at first sight.
This choice of cut out for challenge coins is perfect for business events that wish to promote their brand and product awareness.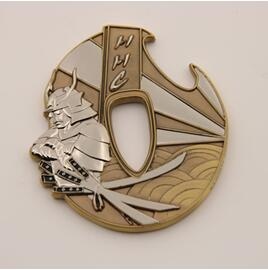 Functional Cut-out on Custom Coins
When we want to make custom challenge coins more functional and useful, cutting out a gap around can make it. Then it's a challenge coin bottle opener. And the opener part can be around the edge or inside the coin as you like.
The last thing you should know, different shapes are available if you want to cut your challenge coins with a special design. Each cut out challenge coin does not have to be round. It can come in a wide variety of shapes, such as the rectangular, triangle, square, oval, or other special designs, etc.
Cut out design brings so much attraction to the standard challenge coin. A 3D dimension, beautiful appearance comes to challenge coin collector's item and promotional gifts.
You can design and order cut out challenge coins the same as your logo or insignia. GS-JJ is the expert you can trust, offers coins for sale with different options to meet your requirement. And the cut-out design on your custom coins that bring unique items on a special celebration event.