Father's Day, as the name suggests, is a festival to show gratitude to fathers. It was originally set in the United States in the 20th century. Now people in more and more countries around the world celebrate Father's Day every year. Here, first, let us talk about the origin of Father's day and then the related custom challenge coins.
1. History of Father's Day
The first Father's Day was established in the United States in 1910. It was initiated by Mrs. Dodd. Her mother died of dystocia when she gave birth to her sixth child. After his wife passed away, her father, Mr. William Smart raised and educated six children alone. He worked hard daytime and went home at night to take care of the children. But he died in 1909 due to years of overwork.
Later, when Mrs. Dodd attended the Mother's Day, Thanksgiving Day, she especially missed her father. She understood that her father's love and hardship in raising children were no less than any mother. So Mrs. Dodd wrote to the mayor. In her letter, she said that she wished to set one holiday to commemorate the great fathers of the world. The government adopted this proposal.
Suppose you or your family members ordered the special personalized challenge coins for your father, what a meaningful gift that would be!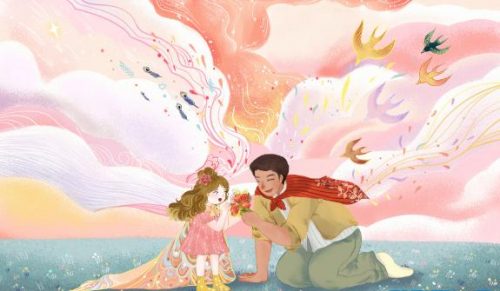 2. Date of Development
Originally, Mrs. Dodd wished to use her father's birthday as Father's Day. And in 1910, the state government where she lived changed the date to the third Sunday in June. In 1924, President Coolidge supported the idea of a national father's day. In 1972, President Nixon signed an official document, which designated the third Sunday in June as the United States' father's day, and it became a permanent memorial day in the United States.
The most extensive date is on the third Sunday of June each year, and 52 countries and regions in the world set Father's Day on this day. Now, it is a trend for people to order cool challenge coins for their fathers.
3. Recommended Custom Metal Coins for Father's Day
People celebrate Father's Day in a variety of ways. Many of them choose to give gifts to their fathers or hold family dinners. What kind of holiday gift will you give your father? I think it is wise to choose custom metal coins as a father's day gift because the coins are made by strong materials with pretty appearance. The most remarkable thing is that coins can be kept for a long time. You can design it yourself, or put a picture of you and your father into these pins. Moreover, if you have brothers and sisters, you can also order the same coins set for them for collection. This is very memorable and treasures worthy of your family.
Here are some typical coins pictures for your easy reference.
3.1 Custom Challenge Coins for Father's Day.
As you can see from the following pictures, these fathers are so happy to receive such kind of custom honor coins and the family enjoys a wonderful time together.

3.2 Happy Father's Day Custom Coins.
This is the Father's Day Silver Eagle Acrylic Coins with very thoughtful design. The coffee cup with the black mustache is interesting and fits the theme of Father's day very well. And the coin made with silver finish is also so eye-catching and valuable.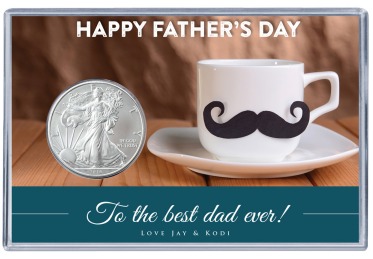 3.3 The specially customized coins for Father's Day.
Fathers are just like superheroes protecting and raising us up. We can see a picture of the father and his baby are printed in the personalized photo coins. Actually, the nationality, date of birth and beautiful scenery of your father's hometown and so on can be printed in the coins as well.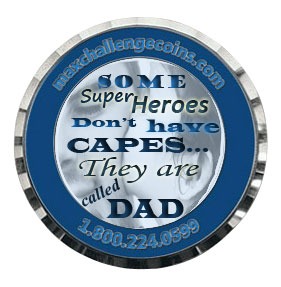 All in all, on Father's Day, our expression of respect for our parents is unparalleled. When the mother takes care of us with great care, my father is also trying to play the role that God has given him. May all the fathers of the world have a happy holiday!
Our company, GS-JJ also produces huge kinds of popular custom coins. Welcome to have a look.
Resources:
https://www.maxchallengecoins.com/blog/wp-content/uploads/2013/06/father-coins.jpg
https://www.maxchallengecoins.com/blog/wp-content/uploads/2013/06/Fathers-Day-Coins.jpg
https://catalog.usmint.gov/on/demandware.static/-/Sites-USM-Library/default/v1560311227589/images/slots/subcatlanding/gifts-for-dad-right-image.png
https://catalog.usmint.gov/on/demandware.static/-/Sites-USM-Library/default/dw23d1b756/images/campaign-pages/fathers-day-half-01.png
https://catalog.usmint.gov/on/demandware.static/-/Sites-USM-Library/default/dwe9192c18/images/campaign-pages/fathers-day-half-02.png
https://cdn11.bigcommerce.com/s-rpunp/images/stencil/1280×1280/products/6372/7598/CC300N_3__29856.1452635871.jpg?c=2&imbypass=on&imbypass=on