—-The Story Behind the Customized Mallard Pins


Recently, we received a special order from a customer named Stefan, who wrote us an e-mail saying that he want to customize a type of custom enamel pins to commemorate "the loneliest duck in the world". The custom pins have done, but we still are felling wondering, "Why is this duck named Trevor the loneliest duck in the world?" And why does Stefan want to commemorate the duck?
Let's get to know this "loneliest duck in the world" and listen to its legendary story.
Saying, in the South-Central Pacific Ocean, there is an island country called Niue, whose location is very remote and it is 2400 kilometers away from New Zealand.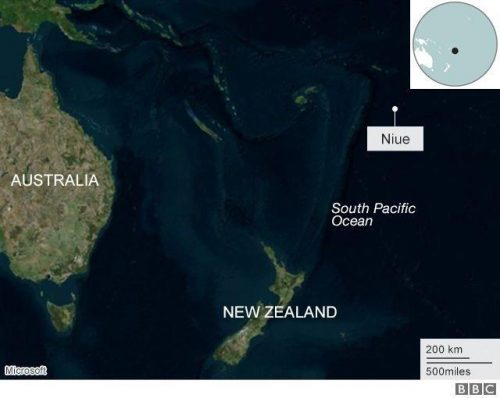 Niue is a very small country. Its territory is an oval island with its surrounding coral reefs. It covers only an area of 260 square kilometers and has a population of only 1,400.
There has always been a special phenomenon in this special country – there is no duck on the island.
Maybe it's because of its remote location or inappropriate living environment, there have always been no ducks on the island for a long time.
However, in January 2018, a change took place: a duck (mallard) suddenly appeared on the island.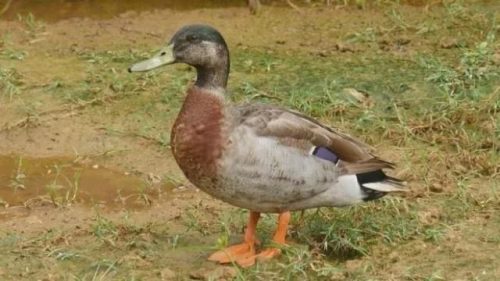 At that time, the people of Niue were very surprised to find the duck in their country.
At first, people tried to find out the owner of the duck, but they had no idea; it seemed to have no owner, so it came to the island alone.
According to the BBC, Trevor (the duck's name) arrived in Niue after a storm, but no one knows exactly where it came from or how it came to the country.
People guess it was blown to the island by a storm. Where did it blow from? It could be New Zealand or other Pacific islands. It's real a far distance, but that's the only way to explain it.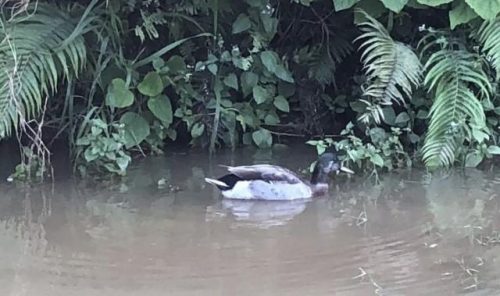 Because it is the only duck in the country, this duck is even called "the loneliest duck in the world" by the people of Niue.
Since it is the only duck in the country, it must enjoy the treatment as a national treasure, right?
For example, the exclusive residence, such as pond and lake, there must be one, right?
Embarrassingly, there are no rivers, streams and lakes in Niue. Trevor has been living in a puddle by the side of the road since he appeared here.
It's really a puddle.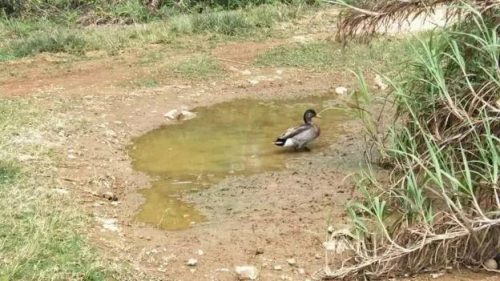 As the only duck in the country, this treatment is somewhat shabby, but there is no way to change that the environment doesn't allow: the island can only provide these for Trevor.
Of course, although its living condition is just so, the Niue people's hospitality is still there, the firefighters of Niue will come to check the water level of its puddle at set intervals, if the water level is too low, the puddle will immediately be added water.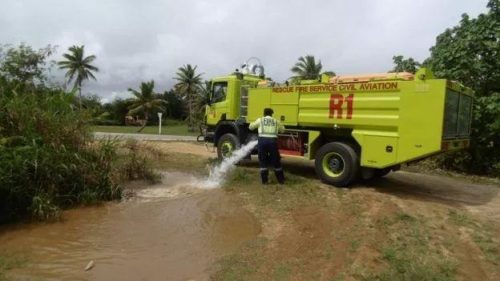 In addition to inhabiting the puddle, Trevor usually likes to fly to the lawn of the residents. When the residents meet Trevor, they often feed it peas and maize or something else. It's a great for Trevor to have enough food.
Because of its high popularity, the residents even set up a Facebook fan-page for Trevor to publish its daily life.

Sourcing from: https://zh-cn.facebook.com/thepuddleniueisland/
In addition to its photos and videos, it even has its own cartoon image.
Some residents feel that Trevor is very lonely, they asked the authorities of Niue to find another duck to be his companion, but the request was later banned by the authorities because the puddle was too small to accommodate another duck.
Thus, the dating plan had to be abandoned.
Though he can't find a companion, Trevor is not alone. He has made many friends, such as the local wild birds, a cock living nearby, and so on.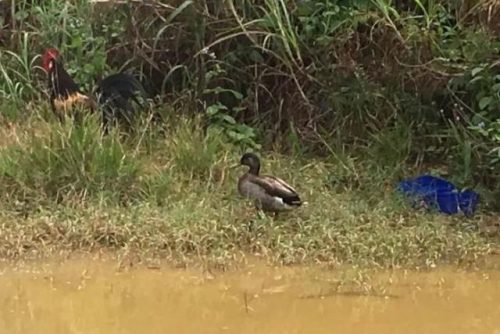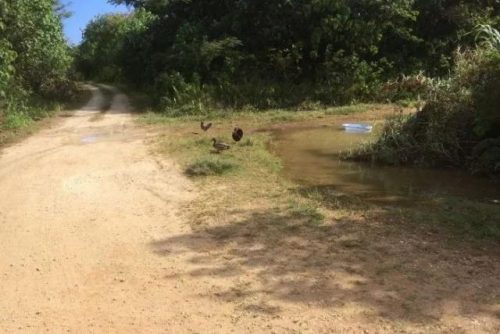 Nevertheless, Trevor's happy life was very short. Just when the people of Niue could not reduce their love for the duck, unfortunate things happened.
On Jan 24th, its fan-page suddenly posted a notice about finding the duck that it disappeared.
It did not play in the puddle as usual, nor did it interact with people in residential areas.
The people of Niue experienced two uneasy days; everyone prayed that the duck could be found safely and smoothly.
However, the bad news eventually came.
Trevor was found attacked by a dog and eventually died in the bush.
The loneliest duck in the world, Niue's most beloved national treasure duck, ended his life in this way, and the people of Niue were heartbroken.
After the news of its death was posted on its fan-page, many netizens left messages below the post to grieve over Trevor's death and recall the happy time it had brought them.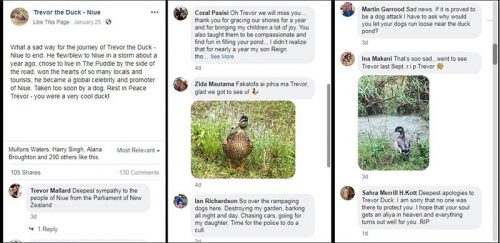 Sourcing from: https://zh-cn.facebook.com/thepuddleniueisland/
BBC and other media have even reported this event.
Stefan, our client, was also very sad and sorry to learn about its death. He had no chance to see this special little fellow in person, so he decided to customize a type of custom enamel pins for Trevor. Whenever he or a friend who likes Trevor saw the Mallard Pins, they will think of this ordinary but extraordinary mallard.
Although Trevor's life is very short, it is no regret that Trevor is so respected by people.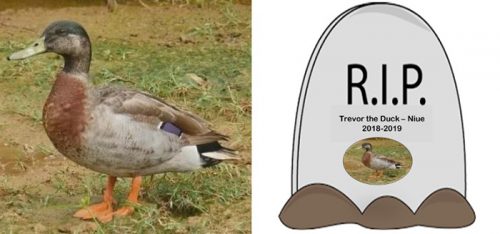 R.I.P., Trevor…
There are many ducks as lovely as you in the Heaven, and you won't be alone anymore…