Visual arts is a way for the artist to express the beauty or just feelings about the world, which is a human's wisdom. If you're free, spare more time to enjoy the arts then you may find something fantastic.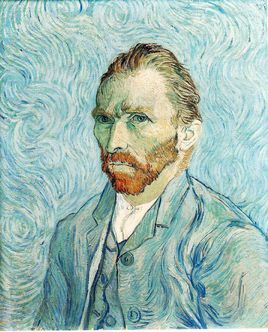 With the development of society and the economy, people's daily life becomes more colorful and want to chase some high-level art to fulfill their mental world. So they may often spend some time in an art gallery, museum, auction, and personal art studio to enjoy the art's beauty. Even have a visit to Art school or college.
Lately, many Arts Schools like Visual Art College usually customized their ideas and they ask GS-JJ.com to create this rose-gold custom medal. With 3 inches size, plated with sandblasting craftwork. Schools organize art games to cultivate students' ideas about art and use their imagination to express their feeling about life.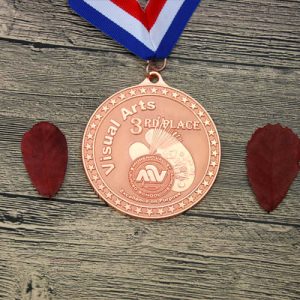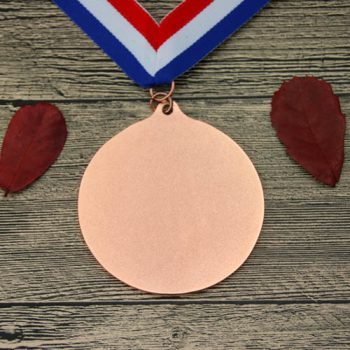 The visual arts are art forms, those creations we can look at and enjoy its beauty, such as a drawing or painting, sculpture, design and craft and more, this metal-made custom award medal belongs visual arts products, and the production technique includes, making the mold, die-casting, polishing, plating, and coloring, etc. The medal is not only an award for the excellent person, but it's also a way or words to express the meaning of this activity, from the picture we can see the oil painting tools attached.