Unique options for your challenge coin are making them as great awards and recognition pieces because they carry a quite different visual presence.
Most challenge coin are round, just like a heavy coin. And as a senior challenge coin maker, I should tell you, challenge coins are not limited to the traditional round shape.
Shape for your custom challenge coins are various, you can design it with the shape you favor, for example, like these: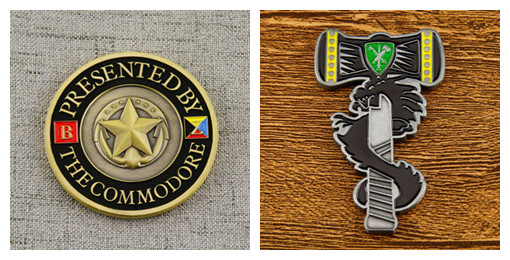 All we know, challenge coin with a special custom shape looks more attractive and unique, and the shape can be your teams' symbol, logo or favorite shape, or any others shapes.
Shape design options
The shape of challenge coins is one option that our customers often pay a few attentions, but we know the coin's appearance depends on the design you choose, so you challenge coin's shape matters.
As you know, shape options are almost unlimited for challenge coins.
Our challenge coins can be a number of different shapes, only the shape you can imagine and the crafts allow same time.
We often see most challenge coins are round, and coins are minted in a specific shape that conveys a deeper meaning, or more individuality. We have created many custom coins for our clients, and here I will show custom coins with awesome shape from GS-JJ, maybe you can make your challenge coin with shape options of the below, or just for your reference.
1.Round shape challenge coin
Firstly, take a look at the standard round challenge coin with cut-out process in the inner part.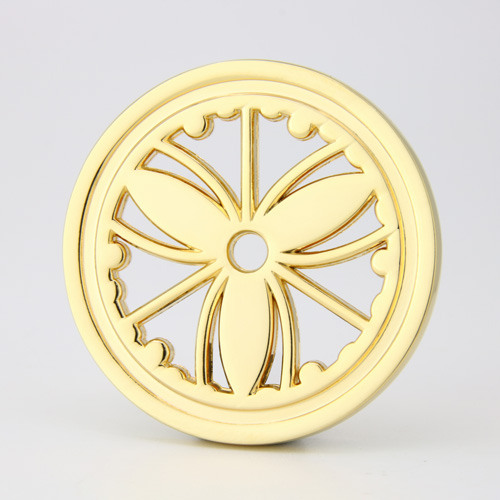 It's made of high-quality jewelry material, cut-out process is the flash-point for the whole challenge coin, which makes it more outstanding, looks elegant and expensive.
2.Oval shape challenge coin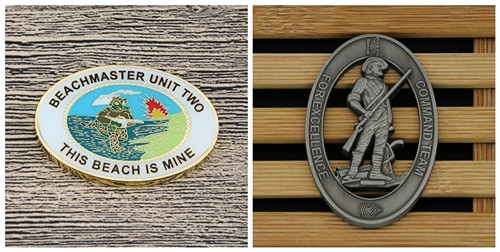 Beachmaster Unit Two custom coin is designed as oval shape, looks wonderful. If the images and the text need enough space to bear, you can try this shape for your custom coins.
3.Shield Shape challenge coin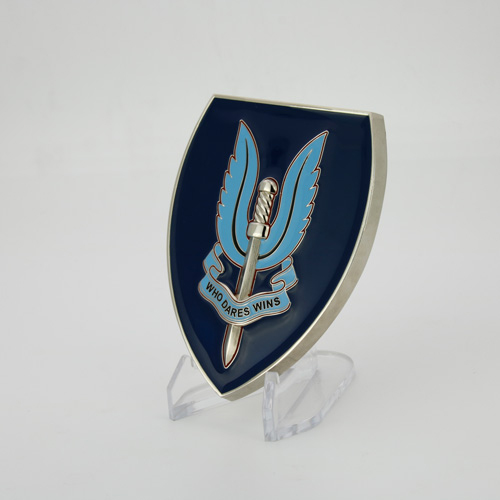 Not all challenge coins have to be round. And more custom Military coins are designed as shield shape, more powerful and strong as the Military force. Then you can put your logo, symbol or other symbolized words on the surface, more impressive than standard shape.
4.Square challenge coin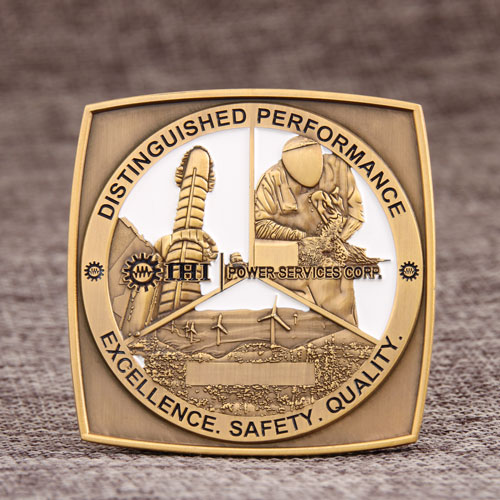 Square shape for challenge coin is so special and rare. This IHI Corporate challenge coin is made with amazing design by our great workshops looks like a coin is inserted on the surface, " coin in coin".
5.Irregular challenge coin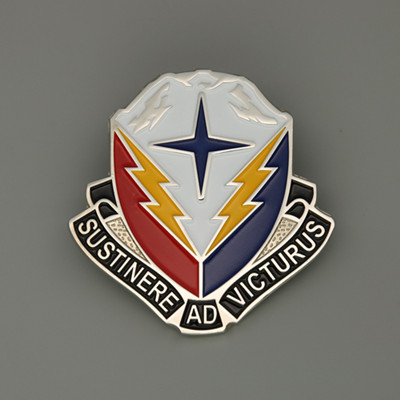 Irregular shape creates a design that's truly unique. You can make challenge coin in the prototype shape of your badge or logo, special symbol you want.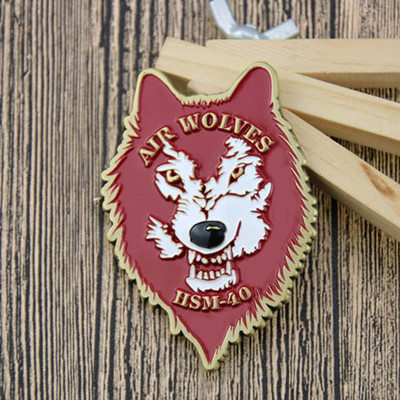 You should be noticed that 3d design coins are more often with unique shape. Combine a 3D minting process with custom shapes and you get attractive custom challenge coin then.
Unique shape is indeed looks awesome, does non-standard shape cost more? Some clients may concern about the price is too expensive to customize, and exceed their budget. Don't worry, GS-JJ is the best choice for you, and offers reasonable and cheap price for all clients.
We are challenge coin maker with over 20-years rich experience, and committed to provide high quality challenge coins at factory price. Designing your challenge coin's shape is just one of the available options we can make your coin unique. Our talented artists allow you to use any colors, logos or artwork, text or motto, and edge options you want. We are trying our best to deliver every challenge coin with high perceived value than other types of gift and award items.
For any other information or detail, feel free to email us at info@gs-jj.com or you can call us at 1-888-864-4755.