When comes to custom challenge coins, people often put them associated with the Military units, and related government organizations.
But nowadays, challenge coins are not only used in the army to recognize their achievements, but it's widely used as promotion gifts in business as well, for example, corporate challenge coins are useful when promoting a business brand, or rewarding excellent employee, etc.
Why You Should Use Them in Your Business
If your employees are lack of passion, pride, and your product or service has no brand awareness, how about customizing challenge coins for your company? Custom coins are perfect gifts with customized design, at the affordable price, and long-lasting to keep.
There are two aspects you can know well about using challenge coins in your business.
External Effect
Challenge coins used as a method of marketing promotions is a unique way to make your company stand out.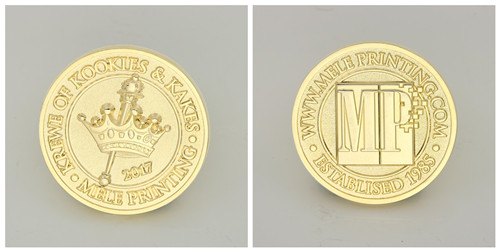 Custom challenge coins can make a positive impression at first sight for your brand and will help your company more attractive than other competitors. Design your corporate challenge coins; you can use your logo, company name, or the mission and website on the surface, anything you want to let others know.
No matter you sell products or provide services, "Customer 1st" should always keep in mind. So it's will important to strengthen great relationships with customers and increase their loyalty during this cruel business environment.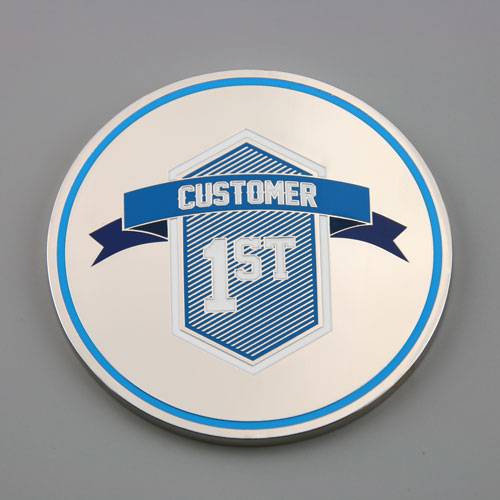 How to make a deeper connection with your customers? Discount is not always affordable, especially for small business. Challenge coins are fashionable ways to help you with a limited budget. These challenge coins are well designed with your company logo and motto, displayed in a luxury box to show, your loyal customers are sure to keep them properly and treasure them with years to come. So the connection between you and them will maintain and last for a long time.
More than this, it's a great way to say thank you to loyal clients.
When you attend the fair or participate in other business conferences, you can try to take challenge coins with your company logo and related information, which will bring more business opportunities to you.

Someone says a challenge coin tells a story.
For business, corporate challenge coins are the same as your second business card, to let potential clients know your star from the small piece metal. More fantastic! When you're receiving a business card, you may throw away or keep it one in any pocket to forget. But instead of the paper card, a small piece of challenge coins will be kept well in a small box by potential customers, which help you to increase your potential business opportunities.

In some cases, challenge coins are also used and sold for fundraising purposes. There are special groups and organizations which rely on fundraisers to help donations for the various programs, events, and community services that they provide to the public.
Donors and supporters who receive a challenge coin are excited to show it off with pride. These custom challenge coins present their efforts for fundraising and the profits will make a big difference for those groups and organizations.
Custom challenge coins are really perfect fundraising items, reasonable price, and amazing design, you deserve to have.
Internal effect
Efficient and collaborative teams are important to every company, especially team spirit with one mind. A great team makes members feel more relaxed and happier when they are at work, which in turn helps them have better performance and outstanding work.
If you are looking for a special way to increase team spirit, consider getting our corporate challenge coins for your excellent teams. All members are sure proud to show and carry the team symbol all the time, and which helps your company create a true team environment.

Receiving an official reward from the superior for great achievement or hard-working is always wonderful for any employee. Sometimes the reward can be as promotion, raising pay, or even the small piece of challenge coin with good design.
Employees are always appreciated to receive the recognition of challenge coins, and they're also motivated by recognition, appreciation, and nice company.

With a challenge coin designed just for outstanding employees, your employees are proud to put corporate challenge coins displayed on their office desk, which are printed the words "Employee of the Month/Year" to remind what great achievement they have made for the team or company. And long-lasting and durable custom coins can force them to keep up with the good work.
We specialize in the manufacturing of challenge coins for event promotions, company gifts, trade show giveaways, employee awards, fund-raising, and brand awareness, and more, you can get what custom coins you need here definitely.
Besides using custom challenge coins in business, you can also make lapel pins, custom medals, custom patches to promote your company or brand. If you have any requirement about promotional gifts, contact us directly. We are committed to providing customers the best quality products at highly competitive prices and on-time delivery!