Designing custom coins for friends, families, teams or companies is always an exciting experience, feature with your favorite shapes or colors, and put your own logo, image and name on them.
When you create own custom coins, you will have too many options to choose and meet many problems. Such as, do you know the paper sticker can be used on custom coins? When design your custom coins with transfer printing or paper sticker better?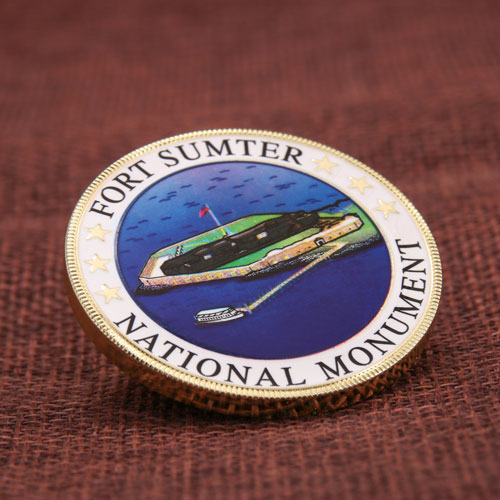 Transfer printing challenge coin without epoxy
Printing is an option to create special images, and custom coins are made with printing process, we also call it the picture inserted challenge coin.
Why we use printing process on custom coins sometimes?
Many times customer gives an idea and wants to be produced as a challenge coin, however, the design has many details to be created by the standard minting and stamping process, or too many colors and even include gradient. Under this condition, we recommend to use printing images onto the metal surface of the challenge coin.
Printing is the best way to produce large quantities of high quality images, which can keep your images clearly in a manner that long lasting, especially within limited budget.
There are mainly three printing options to handle detailed images on custom coins at GS-JJ, including silk screen printing, and transfer printing, paper sticker with epoxy etc.
When use these printings will be better?
Typically, transfer printing is used for custom coins that are of great detail of someone's face, or detailed scenery, more colors images etc. If the images or colors are too complex, then you had better use paper sticker on challenge coin directly.
The below will show you some examples when need to add pictures to your challenge coin display.
The detailed scenery design: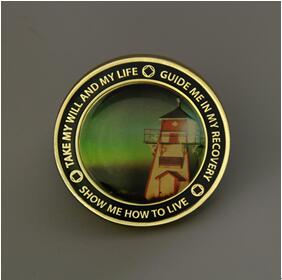 Transfer printing challenge coin with epoxy
Using detailed printing image can finish your picture on challenge coin with a touch of gloss. An example is the PEI Custom Coins we helped the design. The front of the challenge coin is produced through the standard process and covered by epoxy coating on the whole surface. The center is the raised transfer printing image that depicts the lighthouse.
So for the beautifully detailed scenery design, transfer printing is a great way to add realism to challenge coin, feature with rich colors and details, at an affordable price and short production time.
The complex someone's faces design: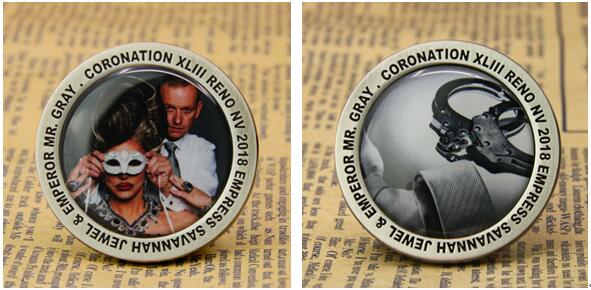 Paper sticker custom coins with epoxy dome
If you want to design more detailed face on your custom coins' surface, same as the above image, and paper sticker is the best choice for you. Facial appearance and body images are always too difficult to engrave and carved, or paint, you can use paper sticker with epoxy dome onto challenge coin, which also make them looks vivid and vibrant.
The colors variations design: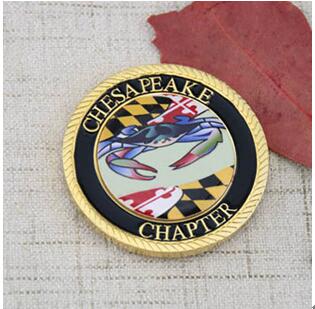 ASMC Custom Challenge Coins with paper sticker
Usually, a variety of colors can be applied on custom coins. But when your colors have many variations and even include gradient, it's difficult to fill with enamel colors and make your image looks brightly. Paper sticker can help you finish picture perfectly.
Just like the above challenge coin, the outer rim is specially produced through the standard process with raised and recessed areas, printed with gold letters on black background. The center circle is sticker with printed crab image with color variations, and adds a clear protective epoxy dome over the top for long lasting protection.
All in all, the glossy photos look unique and rare. At GS-JJ, we can easily create the beautiful effect on your custom coins using each printing option. We not only offer the finest materials to print your detailed design on, and chose the best printing methods to make your beautiful images and colors as vibrant and long lasting as possible. If you like, you also can design your lapel pins, custom medals with printing images for you orders here.