Mother is the first special woman in nearly everyone's life. In children's eyes, Moms are superwomen who can solve any problems.
Sunday, May 12, 2019, is Mother's Day. This unique day is prepared for all mothers and motherhood. Thus, Mother's Day is a perfect chance for us to say "Thank You" to Moms and tell her how much we appreciate what she has done for us. Have you figured out how to celebrate this day with the special woman in your life? Here we provide 2 major ways for treating your mom on her special day.
Follow us to find out!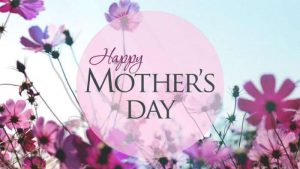 Picture sources form:
http://explore.blarney.com/mothers-day-jewelry-gift-guide/
One Way is to Make Mom Happy and the Day Memorable
Every mother is a different individual and has a different personality. So firstly, we should know what can make your mom happy.
Making your mom the leading character on Mother's Day. Treat her like a queen on this day.
Busy work often makes you have no time to accompany your mother. However on Mother's Day, try to put down everything to accompany Mom & do what she wants to do.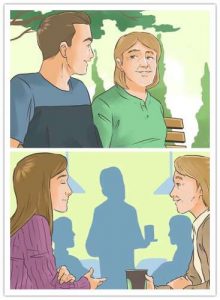 Here are a few things you can do for your dearest mom:
Making a photo album for your Mom.
Choose photos that can highlight her most important role in our life. Let her know how much we care for her.
Greet your mom with her favorite breakfast food in bed. Make the first thing she does on this day is a smile. Here are some quick and easy breakfast ideas for your reference.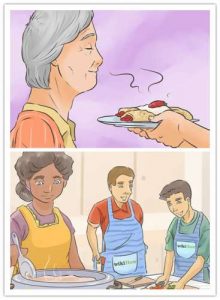 Go shopping and have dinner with her.
We usually have little opportunity to accompany mom out to do shopping due to busy work, study and other reasons. Today, we can take mom out to shop and have dinner.
Doing housework with your mom
Give your mom a day off by doing all the household chores for her. Moms always work hard to keep our house clean and neat. But on the special day, let mom have a break, give her a surprise to clean up whatever needs be to cleaned. Let her do the things she always wants to do but couldn't due to a busy schedule.
The Other Way is Preparing Mother's Day Gifts
For those people who unfortunately don't have the opportunity to spend time with moms on this special day, don't forget to send moms thoughtful gifts to make up for her.
Most of us would like to give something that she will cherish and enjoy. Something that can be as simple as a unique scarf or as elaborate as a journey. Whatever you choose to give her, Mom will feel extremely happy as long as you put your thought in to it . But remember do not blow your budget, what Moms want is never an expensive or extravagant gift.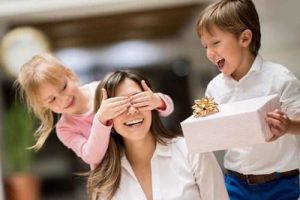 Picture sources form:
https://cdn.images.dailystar.co.uk/dynamic/162/photos/114000/620x/Mothers-Day-2019-When-is-Mothers-Day-UK-countries-dates-759240.jpg
Here are some ideas you could consider:
Give her a bunch of fragrant flowers.
To be honest, there is not an exact gift that can express how much Mom means to you. But a bouquet of fresh flowers will come close.
If you know what flower she like best, choose a bouquet for her. If your mom has no specific preference, how about give her some lily which symbolizes motherhood in Chinese. See more flower meanings.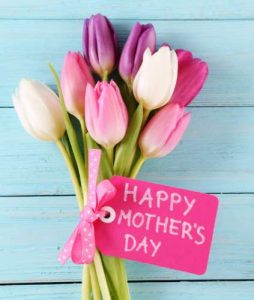 Prepare a unique scarf embroidered with her name.
Scarf is a very popular accessory in our daily life, and deeply loved by women. How to make the scarf different and unique to surprise Mom? Choose a scarf she likes and customize an embroidered patch with her name and sew the patches on the scarf. Such a scarf will be one of a kind in the world.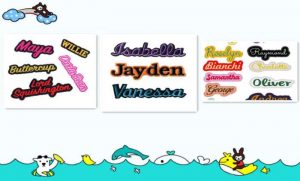 Moms are usually busy with housework and taking care of family members and have no time to dress up. On this special occasion, let mom put down her affairs aside and dress up herself.
Give her a card or something special that can convey your emotion to her.
Do you have a lot of words you want to say to Mom, but don't always have the right chance? Now, make a unique card for her with your blessed words. Otherwise, custom made wristbands with blessed words are also the best choice.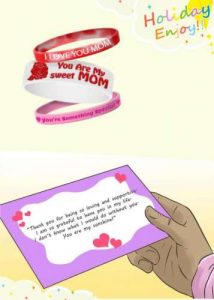 Give Mom a bottle of her favorite perfume or something with her favorite
After cooking a meal for the family, the smell of food will be left to Mom. And a bottle of perfume will help Mom to solve such awkwardness. Mom will feel refreshed after spraying a few drops gently.
If you cannot afford perfume now, it's convenient and economical to send small accessories with mom's favorite aroma, such as a small balsamic bag that can be hung on a purse or a scented wristband which is not only customized with blessed words, but also can be with fragrance.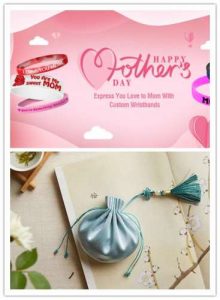 If you are far from your family for work or study or anything else so that you cannot be with your mom on Mother's Day, it will be even more important and meaningful to give her a call or have an Internet connection etc.
All in all, there will be a lot of things you can do to show your love to Mom without going broke. The important point is to set an affordable budget you can afford and stick to it. Whatever you give to Mom, she will be happy as long as you put your thought into it.Finally, to be honest, the most important and meaningful thing you can do for her is to treat her with the kindness and courtesy she deserves whatever the day is.
At the end of the article, we wish all the mothers around the world a very Happy Mother's Day!