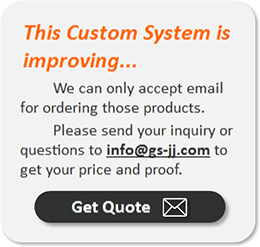 ---
CUSTOM

WRISTBANDS



Fashion in Custom Wristbands: Silicone Wristbands

---
What are

Silicone Wristbands?
Silicone wristbands made of silicone material which appeared in the mid-2000s. And the custom made wristbands have increasingly become popular and get positive feedback from customers till now.
The traditional wristbands were made of hard materials like iron strings. However, silicone bracelets become increasingly popular since 2007 and become an accessory that everyone wants to have. What's more, cheap custom wristbands gradually became one of the most sold merchandise at concerts and sports events across the globe.

Other names used to refer to silicone wristbands are gel wristbands, jelly wristbands, rubber wristbands, and fundraising wristbands.

What are

Silicone Wristbands
Used For?
Marketing companies have realized the importance of wristbands which can be used as a marketing tool and they hand them out during events. You will see them being handed out for free to the public during events or trade shows. In most cases, these wristbands will carry the company name and the company logo to represent the company that handed them out.
Cheap custom wristbands for fund-raising are no doubt used for charities or any related organizations to raise awareness of the specific cause. They can also be used to raise money. Many people and organizations have used these wristbands and managed to raise a lot of money for their causes. They are can either be sold or written on with information that encourages people to donate.

Another way these wristbands can be useful is by using them as tickets and entry tags for certain organization. For example, manner themes and recreational facilities use them to tag users who are allowed to come in. Concerts and other similar events use them as double souvenirs for the events that are involved.

The wristband can also be used as a decorative accessory. There are silicone wristbands that can be used to carry special messages, funny quotes and things related to that. These are made with a variety of colors, shapes, sizes, and designs. A wristband producer can do anything with it as the possibilities are endless.

There are other usages of silicone wristbands that are not very common. For example, custom silicone wristbands are used as suitcase identifiers. They are used to identify a person's luggage.

Small children can easily get lost in the crowds, which give parents a never-ending headache. However, silicone wristbands can be used as emergency IDs for them. If anyone finds them, they can simply look at the bands possibly find out their information. It is not only children that can get lost, but even elderly people with Alzheimer's dementia are also at risk of getting lost.

Advantages

of Silicone Bracelet
They are fashionable silicone bracelets are simply the trending fashion on the history of bracelets. They are the most popular items overall as they can be used for almost any event.

Personalized wristbands can be worn by people of all ages. Perhaps this is the reason that makes them so popular. They are high quality with latex-free, the soft and eco-friendly features make them suitable to anyone from small children to elderly people.

All sorts of silicone band can be customized. It is easy to be done if you want your name or any messages to display on your rubber bracelets. Many companies have taken advantage of this feature and are using them a lot as marketing items.

Apart from the feature of fashion and popularity, they are also light and easy to carry, that is another reason why most people prefer them. Besides this, rubber bracelets are cheap as well. Actually, most cheap custom wristbands are free in company promotions events. Anyone can wear them without being too flashy.

Fashion and Style in Custom Silicone Wristbands
There are many different styles and categories you can select for silicone wristbands as shown below.
Printed Wristbands-(WB-SL-PW)
Color-filled Wristbands-(WB-SL-CF)
Debossed Wristbands-(WB-SL-DB)
Embossed Wristbands- (WB-SL-EB)
Figured Wristbands- (WB-SL-FW)
Segmented Wristbands- (WB-SL-SW)
Swirled Wristbands-(WB-SL-SW)
Blank Wristbands- (WB-SL-BL)
"1" Wristbands-(WB-SL-1W)
Blank Wristbands
These are very simple silicone wristbands that come without anything written on
them. In most cases, even the colors they bear are simple and single.
These kinds of bracelets are the most advantageous since you can customize
them however you like.
If you want to write anything about them, you are free to do so.
Apart from this, they are very simple and can be used by anyone.
Advantages:
One of the advantages of these Custom wristbands is that they are easy to order from anywhere because they do not require any special additional stuff.
They are also cheaper because of the above reason. They are not too flashy meaning they are suitable for anyone.
If you want your blank wristbands simple in style, awesome and amazing in a visual sense, you can create them to glow in the dark.
Characteristics:
Without any contents on the surface of them.
Usage:



Because of their simplicity, you can use them to represent a simple theme. For example, green ones can be used to represent nature. They are the best choice for anyone who is in a hurry.
Debossed Wristbands
Debossed wristbands are another quite popular style. The contents on them are sunken, including fonts, clip-arts, logo, and any pattern. And you can choose ink injected process to decorate the sunken contents.
Their simplicity is another thing to note. You can get them customized for you with any information you want.
The only disadvantage is that you may not be able to see the words debossed on them. This is, however, depending on the color you choose. if your wristbands are yellow, you can't choose yellow to fill the debossed words. Generally, they are good for promotional purposes.

Advantages:
Debossed wristbands are easy to create through heat pressing or engraving techniques.

Debossed wristbands create a more unique look with the sunken logos and letterings. These writings appear to be more highlighted than those of embossed bands.
Characteristics:



They are characterized by sunken letters, logos or any message they are supposed to carry. They feature the message through heat pressing and or engraving techniques. You can choose the color you want and provide your own message. They are comparable to the LiveStrong bracelet.
Usage:
These custom wristbands are the best items for brand promotion. They can be used to cause awareness to remain the same forever. The awareness-raising for business more depends on the work of the silicone band.
Embossed Wristbands
Embossed Wristbands are simply the opposite of the type above. The words are actually raised instead of a sunken condition.
Characteristics:
These types of plastic wristband are characterized by subtleness. They present a unique 3D effect with the most amazing embodiment. The best part is that the impressed design will never pop out or come out of the band. They do not include ink printing.
Advantages:
The message you place on wrist bands will never fall off. They come in different varieties and styles, all you have to do is select your preference. Apart from this, they are so durable that they will serve you for a long time.
Usage:
These types are best suited for promoting a good cause. They can carry messages to uplift the mood of everyone who wears them.
Swirled Wristbands
If you are looking for style and maybe a little bit of swag, these are the wristbands to go for. The words are simply pressed in they appear to be sealed on them. They also come with unique colors as well. These bands can be best used in concerts events and recreation park as they appear to show more fun and enjoyment. They can be customized in any way to fit the events.
Characteristics:



Two or more colors are swirled together. They bring out the message with an extra splash of colors so the band can really stand out in the crowd.
Advantages:
It grasps more attention than any other simple wristband. These custom made wristbands are a great way to show off classiness and style.
Usage:



They are a bit flashy and suitable for those looking for a fun and retro tie-dyed look. They can be an effective way to call to attention your organization, club or team on the cause.

Segmented Wristbands
Segmented wristbands are one of the latest fashions in the silicone wristband realm.
As the name suggests, they are made with different segments in them.
They are very good for people who love to mix up things a little bit.
You can get them to match with anything you put on for better performance.
These ones are a bit juvenile though. They go well with parties and staff.
Characteristics:
They are characterized by a number of different colors around the band.
Though the colors are adjusted to each other, they do not blend.
The segmented colors can be placed on any type of wristband saved for color coated one.
Advantages:
They are a perfect workaround for talented graphic artists. They have a chance to work around different colors to blend with the situation. They can be used in any type of organization.
Usage:
If you are looking to promote a sports team, this is the perfect way to go about it. They are mostly used by school kids to show off the school colors.
Printed Wristbands
Printed rubber wristbands are simply those that have the words printed on. The words appear very clearly on it, not inside or outside the top of the wristband, but on top of it. These are the best when it comes to marketing and promotional staff.
The reason is the clarity of the prints.
One of the disadvantages of these types is that the prints may easily come
off especially if you wash it a lot. But this may not happen until later down the road, so it will still serve you during the meantime.
The best part is that they are easy to make and they appear very simple. Printing alone is not so hard and it may take lesser time.
Characteristics:
They are quite expensive compared to the others and they take a lot more time to produce. The text is a silkscreen printed on the band.
Advantages:
They are classier than any other type. The message is printed on with a color that brings out clarity to your message.
Usage:
These custom made wristbands can be used in functions where the emphasis is placed on the message. It is mostly used by those looking for an expensive way to as their message.
Color Filled Wristbands
Color filled silicone wristbands are another wonderful marketing tools.
The words are printed but with deeper colors. This makes the message
you want to deliver very clear. Those doing proportional staff can find
these type very effective as it gives exactly what they are supposed to.
The wristband itself is usually of a different color and the writing appears
in another color. They are also very simple to make as they don't require
a lot of work like the embossed or debossed ones.
Characteristics:
These custom wristbands are simply injected with ink and made from 100% silicone. Those that are manually filled with color usually present the best quality. This way, the longevity of the message is increased.
Advantages:
The colors stay on longer than the ones that are printed. They come in different sizes according to the preference of the user.

Usage:



They are quite effective in organized events or charity events. They make the perfect accessory for this activity as they bring out a sense of knowledge to the person that is wearing them.

Figured Wristbands
Figured wristbands are also very fashionable. Instead of it being engraved or curved, they have a figure made on them. You can get any figure imprinted on whether your name or just about anything. They come in different sizes depending on the age of the person in need.
The best part about this type is that you can make them into anything you want. For example, you can create a keychain. Make your own personal item by adding an extra size.
They are usually more customized for individual preferences. Companies can also create their logos from them.
Characteristics:
They're simple, yet produce a very unique design, maybe more than all the others. They have a circle in the middle of the band. Their shape is similar to a wristwatch.
Advantages:
The circle at the center allows you to put in your school, company logos or clipart. Their shape makes you look as if you are wearing a clock, they are quite stylish.
Usage:



These custom wristbands can be used in a number of applications. They are more personal and can be customized to fit different situations. Therefore, if you are looking to make your event more customized and look expensive, consider these bands.
"I

"

Wristbands
It is almost certain anyone has come across this type of silicone wristbands.
They are one of the most common and popular type. They simply bear"I'',
a love symbol and the name of what you love.
These types are typically used to show deep love for something or someone.

It could be a city, a country, a person or just about anything. The message
is usually very simple and clear.
It is usually an accessory wore by many football fans to show their loyalty to their favorite teams. You can get them customized easy with however you want.

Why GS-JJ is Your Perfect Option?
Silicone wristbands are simply the fashion of wristbands. There is no doubt that they perform more functions than they might have been made for.
When you go and buy one for yourself, have some consideration for yourself. To begin with your need. You must clearly define why you need that particular item. The price is one aspect you will cannot ignore. To meet your satisfaction, GS-JJ provides affordable custom wristbands with exclusive quality. There are other things like color. The message of GS-JJ is how many you want, we will provide for you.
However, GS-JJ is one of the cheapest place to buy silicone wristbands, we provide cheap custom wristbands without minimum quantity and minimum order.
Custom Wristbands Automated Quotation System page will coming very soon, please send email to info@gs-jj.com for an art proof, quote and ready to place orders. Thank you!
Sizes
Adult - 8.00×0.50×0.10 Inches / Youth- 7.00×0.50×0.10 Inches
Toddler - 6.00× 0.50×0.10 Inches / Custom sizes upon request
Price Includes
No Mold Charge/ FREE Set-up/FREE Shipping /FREE Wristbands PMS Color match
Add Options
Another Wristbands Color $ 15(g) setup
Make it a Keychain: $ 0.25/each(c)
Add Individual Bag: $ 0.07/each(c)
Add Another Wristbands Size: $ 50(g) mold fee
After first color fill: add $ 0.08(c) per color
After first color print setup: $ 30(c) per color add $ 0.08(c) per color
Price List

Contact Us
You can order custom wristbands no minimum with free shipping. If you have any problems with how to customize silicone bracelets, contact us in the following ways. Our customer service team will reply to you as soon as possible. Besides, our 24 hour online service is provided to chat with you online anytime.
Email: info@gs-jj.com
Call:1-888-864-4755
Address:
U.S.A.: Los Angeles Office address: 20829 Valley Blvd. Walnut, CA 91789
Canada: Vancouver Office address: 27-5880 Hampton Place Vancouver, BC V6T 2E9