Woven patches are a kind of patch with extremely exquisite crafts. It is not like printed patches for it doesn't use the simple printed method. The designs are woven onto the surface, ensuring to receive a clean, fashionable appearance with accurate details. It can increase the reputation of any brand.
By and large, woven patches are used in the same way as printed patches. They can totally adhere to any materials of clothes. The key point is that woven patches are only made by threads. If you are looking for something more professional, I suggest you continue reading.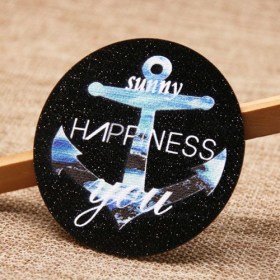 Advantages
1.Economical and practical. No matter how complicated the designs are, woven patches can transfer your design onto the patches. Our company has professional machines for making woven patches. It means the price will be much cheaper and will be faster and more frequent in time than other types of patches.
2.Multifunctional. Woven patches not only can adapt any designs, they also are suitable for any type of clothes. The features of smooth feeling and full of elasticity are extremely suitable for hats, shirts, jackets, and bags. The tight braided wire can bear enough abrasion eve for a long period of use. When you order a woven patch, you can add an inlaid border to avoid abrasion; it will have the function of protection.
3.Smoother Surface. Embroidered patches have uneven surfaces while woven patches are completely smooth to touch.
4.Details preservation. If the concept or design of your patch is complicated like if you want color gradients, you should go for woven patches instead of other patches because it can preserve your design details as much as possible.
5.Authenticity. If you want to reproduce a picture onto your patches, then you can choose a woven method.
6.Unlimited options. You will not be limited in design; you can pick any colors, styles, and shapes that you want.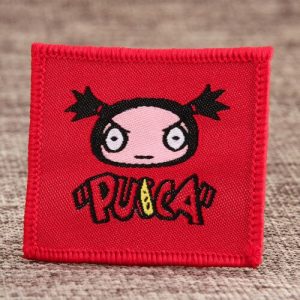 Disadvantages
1.No Texture.  Advantages can turn into disadvantages under different circumstances. Some people might like the smooth feeling of woven patches while others might dismiss these patches for they are too flat. Woven emblems are much flatter than embroidered patches, thus, they don't have the dimension feeling.
2.Untrue. If you are going after authenticity, maybe woven patches are not your best choice. Printed patches will show the authenticity as it will print any picture that you want onto the patches.
Almost all embroidered patches can turn into woven patches. Because woven patches use extremely thin thread instead of being embroidered on the cloth, when designs are too micromesh to finish craft by embroidering, the woven patch is a perfect choice. Woven patches are always in trend. They are suitable for any image of brands. In addition, they are not mottled like embroidered patches, so they can become top-ranking easily. Affordable woven patches are the popular choice of mature brands and the brands that cutting a figure. And they provide the best choice for the bands, giveaways of company and NPO.
If you want to find some examples of our woven patches, I will list some pretty samples that our company made for you. Then you can have a direction to design your own woven patches.
For further info, you can read <Woven Patches VS Embroidered Patches>