Children's Day History: Origin and Background
Children's day is an international holiday, which is celebrated on different dates in different countries in the world.
In 1925, the world conference for the well-being of Children in Geneva, Switzerland announced June 1 of every year to be International Children's Day.
And then, 20 November is also a similar day which was established by the United Nations in 1954 that aimed to promote the welfare of children around the world.
For India, the 14th of November is the Children's day, which marks the birthday of Pt. Jawahar Lal Nehru.
For American children, the second Sunday of June every year is the day to celebrate, which is June 9 in 2019.
After we uncover the background of Children's Day, let's dig into the gifts list for each age group.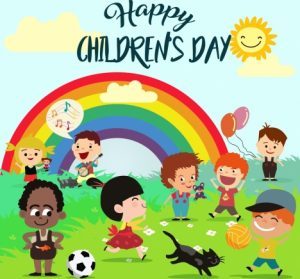 Picture source from http://buysellgraphic.com/vector-graphic/download/children_day_poster_multicolored_cartoon_kids_rainbow_icons_32635.html
Gifts List for Each Age Group of 2022
Every child in America must anticipate Children's Day very much! Fortunately, June 9 is coming soon.
Children's day is a day recognized to celebrate with children. Although the day is celebrated on various dates in different countries, what remains the same is people from all countries will prepare exquisite gifts for kids. And for the coming Children's day, have you prepared gifts for your lovely children?
Candy, toy, and Barbie? You must get tired of these cliché, so are your kids. Here is a list of some creative and meaningful gifts for your kids in a brand new 2019 Children's Day. Go on to learn more.
Gifts for 3 Year Old Boys& Girls
Children will go to kindergarten, so it is a perfect opportunity for you to prepare a unique gift for your kids.
Schoolbags will be a perfect option.
You can prepare a personalized schoolbag for your kid as a gift. It will well stimulate children's expectations for kindergarten and encourage children to learn to live independently.
These presents are affordable for most families but it is valuable in most children's eyes.  Through this, you can teach your child that what hides behind the gift is much more worthy than how much money it cost.
If you want your customized schoolbags to stand out from the clutter, an embroidered patch with children's name will be a good solution. It not only makes the schoolbags unique for kids but also prevents the bags from getting lost or mixed with others.
Step into school age, personalized, and interesting storybooks is a good beginning to cultivate children's reading habits. So, we can prepare personalized Disney Character Storybooks to kick start their love for reading.
Educational Toy for 4 Year Old Boys& Girls
Children who have entered kindergarten need more practical and creative gifts to cater to their growing needs. So, you can choose some toys that benefit to improve the learning ability and skills for them. For Children's Day, personalized gifts are a kind of encouragement and recognition for growth as well.
Tablet Personal Computer
At the age of four, it is time to let your kids begin a wonderful adventure that is full of excitement and creativity. You can start by giving your kid an innovative tablet PC. It is a fun and fresh gift for kids. They can paint, draw, write, and play useful games on it.
The specially developed games software can inspire kids to accelerate their learning skills in colors, shape, math, thinking, and so on. And kids can express their ideas and create their imagination using these games software.
By the way, they are good looking that will make a great gift for your kids.
Picture source from https://www.shingpoint.com.pk/graphic-tablets-genius-genius-kids-designer-kids-tablet-orange-pakistan-p.119713.aspx
Educational Blocks for Your Prince or Princess
Teach your little prince or princess to build a dream castle with these blocks. It can enhance their imagination and cultivate their practice ability.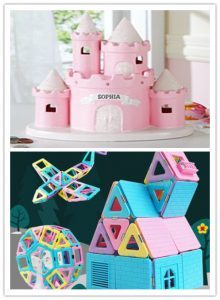 Festival Gifts for 5 Year Old Boys& Girls
Kids are growing fast. It is a new start for 5-year-old children to explore their world more. Kids are usually full of energy. For the coming Children's Day, do you have any holiday gifts for your 5-year-old? There is plenty of personalized gifts recommended to you, such as toys, decorations, and so on.
Some soft, fluffy and harmless balls that can be tossed around
Plush balls, such as plush basketball, soccer ball, football, and baseball will be a nice option for kids with endless energy to burn. As mentioned above, if you would like to make these balls unique and memorable, you can choose an embroidered patch with kids' names sewing on them.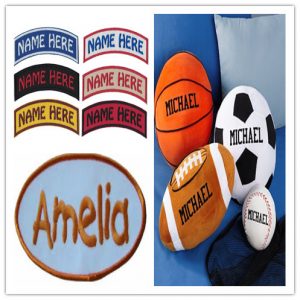 Innovative Gifts for 6 Year Old Boys& Girls
The age of six is the age for kids to say goodbye to their early childhood and enter school. They are more independent and imaginative in this phase. These toys of their childhood will not meet their curiosity and thirst for knowledge. At the time of Children's Day, let's prepare unique gifts for the children of 1st grade.
Table for Study
Prepare fun and amazing table for them and inspire them to create their own learning territory, letting children explore new knowledge in their own space.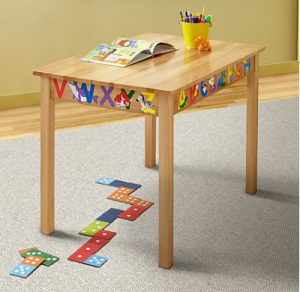 Picture source from https://www.gifts.com/product/kidkraft-alphabet-table-30247645?viewpos=36&trackingpgroup=gg5year
Custom Lapel Pins with Children's names
School uniform is a must for primary school children. Exquisite and personalized lapel pins with children's names will decorate their uniforms perfectly.
Personalized Gifts– for 7 Year Old Boys& Girls
What's a 7-year-old boy or girl's favorite thing? There's a wide range to choose from. Like, various educational toys, books on exploration and adventure, etc. If you would like the Children's Day gift to be special and meaningful, we can customize something special for you.
Joyful Beach Towel with kid's name
Do you want to have a journey with your kids on Children's Day? The beach towel is indispensable while you are enjoying the pleasant climate on the beach. Please let us help you to customize a lovely towel with an embroidered patch with kids' names. I am sure they will absolutely love it.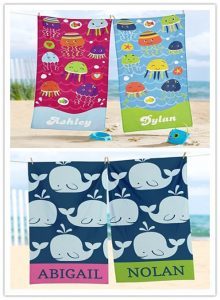 Personalized Gifts– for 8 Year Old Boys& Girls
At 8 years old, a few of the group activities, such as little league, pee-wee soccer and cheer camp, your child is participating in. As to Children's Day, we can prepare for them as follows:
Engraved Baseball Bat and Baseball with his or her name.
Kids with enough energy and exercise will feel like they are the batters at home. So, such a personalized baseball bat will excite them.
A personalized baseball bat should match with a personalized baseball. Here's a personalized gift for any baseball lover–a baseball containing kid's message.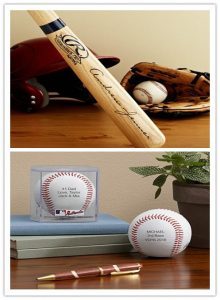 Custom baseball wristbands
Custom made wristbands are the necessary decoration for any sports, which not only looks fashionable but also plays a role of sweat absorption in the process of sports. A personalized wristband with messages that children like will be the exclusive gift.
Personalized Gifts for 9 Year Old Boys& Girls
Your child may be confidently exploring new interests and hobbies every day at the age of 9. So, we can give them a delicate notebook to record funny and meaningful things that happen every day.
Personalized notebook for kids on Children's Day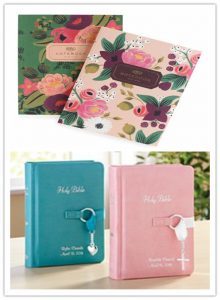 Personalized Gifts– for 10 Year Old Boys& Girls
Turning 10 years old is a huge milestone to reach the double digits. Remember your 10-year-old with a personalized gift that will make them happy. At 10 years old, kids want to feel like they're well on their way to being grown-up. So, a photo album that recorded the growth of children will be extraordinary.
Personalized Photo Album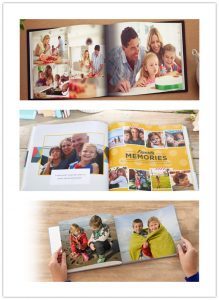 Children of every age have different preferences, and we have made several recommendations according to children of different ages, which are not complete. In International Children's Day, a unique and meaningful gift will make children deeply understand how proud and how much their parents love them.