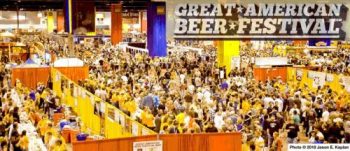 In Denver, Colorado, the Great American Beer Festival is an annual event for three days, which is hosted by the brewers' association. GABF attracts many visitors from worldwide. Hundreds of judges judge blindly. In 161 beer-style categories, silver and bronze medals will be chosen, but not every category must be awarded each medal.
Beer Medals Effect
1) It is a wonderful way to promote your events.
2) It is an honor in the beer industry.
3) it can encourage beer lovers to take part in the festivals.
Beer Medals Design
A delicate beer medal can perfectly get the effect that you want! So, how to design?
1) Regular Design
Usually, beer medals are designed in wine glass shape or use wine glass in the regular shape. And then, adding some logos or texts and your design is finished. It is a really visual design and you can know what it is about. But maybe it is not attractive if you haven't a good idea. In many beer festivals, they are adopted.

2) Bottle Opener Design
The bottle opener design can indirectly show your meaning. Why? the bottle opener is used for prying up caps. It is not only practical but also eye-catching. Just imagine, when you finish events, and you get a medal like this, you can cheer with your partner and use it to open a beer. This kind of medal can give your honor a special memory.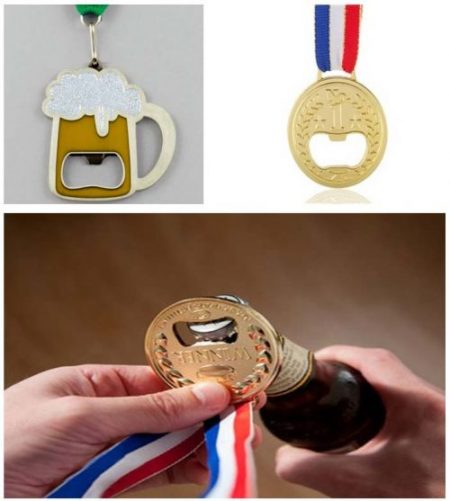 3) Printing Design
Printing design is the quickest way to get and has a competitive price. It takes advantage of the short manufacture cycle and perfectly presents your design by using printing. If you need to obtain large quantities of beer medals in a short time, it is a good way. However, this kind of medal has a disadvantage. The shape and edge are designed. Therefore, it may be chosen by many buyers, which is not unique. Choosing a nice shape design may take much time because you may don't like the designer's work. Putting these aside, the printing design is a wonderful choice.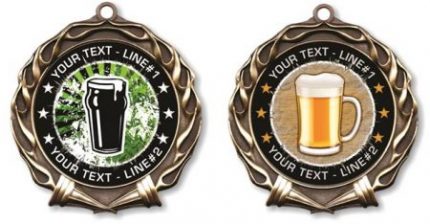 Cheer! Beer Lovers! Enjoy beer festivals! By the way, taking a beer medal away!
Resource:
1.http://www.tuppsbrewery.com/events/great-american-beer-fest/
2.justawardmedals.com/
3.https://www.cervezartesana.es/blog/post/empieza-el-mayor-evento-de-cerveza-de-estados-unidos-el-great-american-beer-festival.html
4.https://growlermag.com/minnesota-breweries-score-gold-silver-and-bronze-at-2018-u-s-open-beer-championship/
5.https://odditymall.com/gold-medal-bottle-opener