When we were a child, we were born with curiosity. We fearlessly ran on the grass to catching butterflies, bugs. When we grow up, the fast-paced life makes us disappear the fearlessness and happiness. And we lose our innate curiosity and instinct. But our pursuit of happiness and goodness has never stopped, we just changed the way. The butterflies that we have hunted for and the bugs we have caught that have become beautiful ornaments that are worn on our clothing. They are not only memories of our childhood happiness, but also have become an essential fashion element.
Butterfly
Butterfly is probably the most used design element for designers. Why? It is a very good design element because of its versatile shape and rich colors. Butterflies can be made into beautiful hair accessories, earrings, rings, necklaces, and brooches. There are many crafts for making butterfly ornaments, such as: hollow, silk flowers, jewelry, and enamel etc. Butterfly elements are often used in jewelry design. In fact, it is beautiful and vivid to make with paint. We can use paint to give it a variety of colors and shapes. The personalized pins are also much cheaper than jewelry.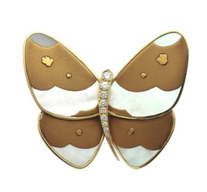 Bee
Bees may be the insects we are afraid of because they have weapons. But designing them into cute little hard enamel pins is estimated that perhaps have aroused your girl's heart. A cute little bee should be loved by girls. Is there an urge to wear a cute bee? Wearing a cute bee brooch daily, which can boost your glamour index.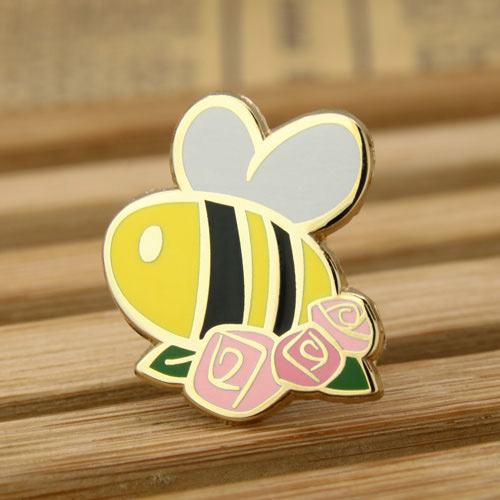 Ladybug
Most of the seven-spotted ladybugs are made into a variety of brooch pins. There are gorgeous jewelry brooch pins and personalized paint brooch pins. The seven-spot ladybug is often made into a brooch pins due to its bright colors and rounded shape. It is very eye-catching if you wearing the ladybug soft enamel pins which is suitable for a little personality and cool dress.

Spider
Spiders are also often used and designed for jewelry and accessory. Spiders are a dark representation that generally symbolizes beauty, mystery, sensuality and charm. Its unique shape and mysterious charm are not something that everyone can hold. If you can use spider insect jewelry perfectly, you are definitely a fashionista.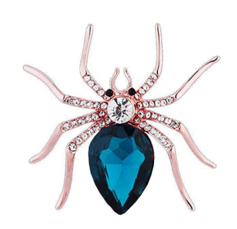 Ordering way
Insects have their unique charm which brought happiness to our childhood and brought beautiful elements to our lives. The love of these insects makes us so much like and even want to have them. In fact, having them is not difficult. We can customize these insects into your favorite custom pins or shirt pins and wear it on your clothes and hats to enhance your personal charm. We are a professional enamel pin manufacturer. If you have the need for insect custom enamel pins, you can call: 1-888-864-4755 or (909) 839-4501. Or go to our website to select: https://www.gs-jj.com/lapel-pins/Custom-Lapel-Pins.