Healthy Body…
The World Health Organization, which is often abbreviated to WHO is a specialized agency of the United Nations that is concerned with international public health.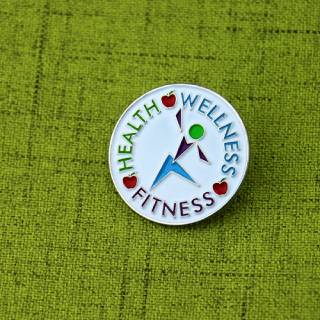 The WHO is responsible for the World Health Report, the worldwide World Health Survey, and World Health Day.
Health is a constantly discussed theme all around the world. There are several benefits of a healthy life. Your body becomes free from various forms of disorders and thus, you get longer life. You can live a life without suffering from any aches, pain, or discomfort. As an employee, you should take good care of your health. This will make you feel more energetic and you will be able to carry out both simple as well as strenuous tasks without pushing yourself too hard.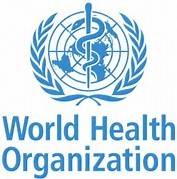 When we talk about health, it is not just about a healthy body but also about sound mental health. Good health can be described as the condition where both our bodies as well as our mind are functioning properly. The main causes behind poor health conditions are diseases, improper diet, injury, mental stress, lack of hygiene, unhealthy lifestyle, etc. Over the past few years, our lifestyle has changed and we often tend to ignore the importance of healthy living in one way or the other and now it is time to change our lifestyles. Doing exercise, improving diet and sleeping well are both beneficial to us.
To comply with this trend, GS-JJ has produced lapel pins for health.
Get some ideas about how to create Custom Lapel Pins about Health and Fitness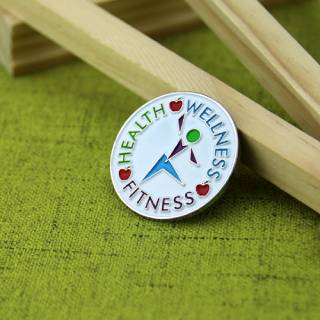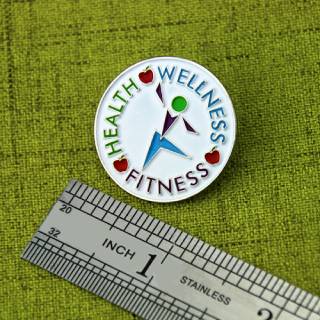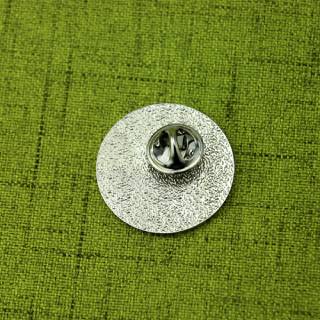 This creation is surrounded by three words with different colors with similar meanings, respectively health, wellness, and fitness. Three apples between each word represent a healthy diet. The center is occupying by several geometric designs, which look like a person is doing exercise in the middle of the ground.
GS-JJ uses soft enamel pins to craft this custom lapel pin and plates the silver color at its back. Each of the enamel pins is individually packed and we promise to give customers only the best lapel pins with the lowest prices.