The expression package is a kind of popular culture formed after the active social software. Expression packages are popular on the Internet, and almost everyone will publish love packages. I think people use emoticons instead of typing. One aspect is that they may feel that emoticons can more truly express your feelings at this moment. Let the person you're talking to know more about your feelings. In order to achieve the effect of more like to chat with you.
Of course, the second reason may be that expression packages are generally cute, which makes people feel that you are a lovely person.
The third reason why people use expression packages instead of typing is probably that they feel that when you are chatting with that person, you can send an expression package when the atmosphere is very awkward, and then you can resolve the embarrassment. So that you can talk about topics that you can't talk about, that you can talk about.
Another reason is that illustrations with humorous words can make boring conversations more interesting.
The fourth reason to use the expression package instead of typing is that some people can't keep up with each other because they are typing fast, or some people use expression packages instead of what they are saying when they are too lazy to type. That will save you a lot of typing time.
I think those people who use expression package may be that they have a good relationship, and then use the words of emoticons can reflect their true friendship, can say what they want to say, can achieve the effect of careless speaking, without sinner, want to say what they want to say. It can make communication between friends more pleasant and increase friendship.
When you meet the boy you like for a long time, your mood will not be calm for a long time. But you are too shy to talk to him or her. You really want to develop your relationship. Then our Custom Embroidered Emoticons Patches are sure to give you a hand.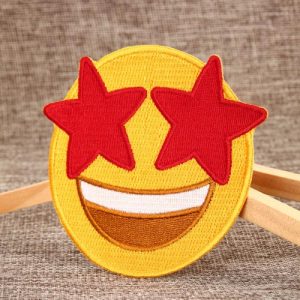 Young, you have him daily and nightly in his thoughts, very happy and very shy. If you get carried away by happiness, you should also notice that you are a lady (gentleman). Our special embroidered Emoticons Patches are worth having.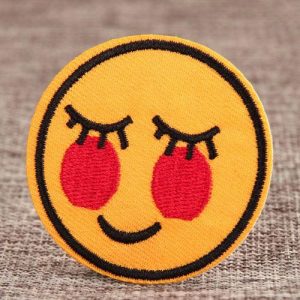 You made an appointment with your Friends a week ago to go to see my idol show. But the night before he told you he was going out with his girlfriend and he couldn't go with you. You'll be so angry right away, he stood you up. But you are good friends and you can't be angry. ?" To maintain your false friendship, you need embroidered emotions.

A boy liked a girl for four years, and finally, when he graduated, he couldn't help confessing his love to that girl. He didn't know where to start. Edited ten million languages, finally gave her a gift, soon received the girl's gift. Did not think: you are young happy, and vice versa.
The boy got the gift:

The girl's response:

Do you understand the meaning of this gesture?