If you have many custom medals, what do you do? Don't worry about and continue to see what other people do.
1) Wooden Display
This is a popular way because you can't stick to one form or another. This can be customized. In addition, it is an environmental way. If you like football, and you can choose football form; If you like instruments, and you can choose violin; If you like cloth, and you can choose dress. For professional player in a particular field like soccer player, this display form will be funny. Of course, although it is very beautiful, there is a defect that you should throw the ribbon part and hang it on the hook.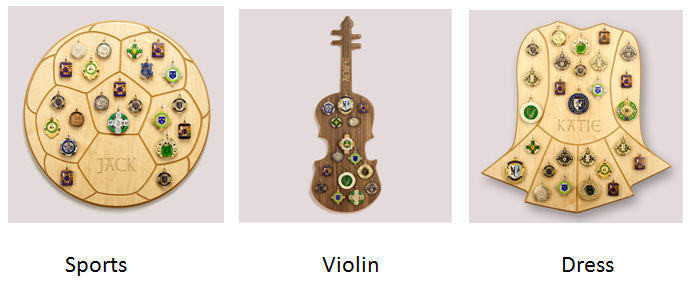 Source: http://touchwooddisplays.com
2) Board Display
What board display refers to ? Board display is a board made by any materials like iron, paper and so on, which can display many medals with ribbon. This is what you see commonly. Just hanging on them. It is cheap. Board can be customized according to your requirements like changing the shape into letters. Size and shape is up to you! You just need hang many medals on your wall.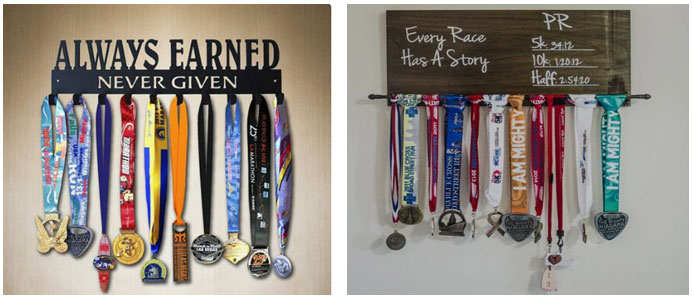 Another Board Display looks like photo. They have " cover" . You can choose one medal into one small photo frame or choose many medal into one large photo frame. Although it looks like delicate, this is a little convenient when you want to hang new medal.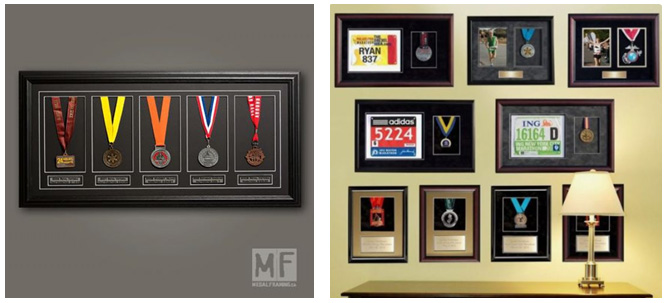 Source: 1.https://www.etsy.com/listing/127905021/medal-rack-always-earned-never-given?utm_source=Pinterest&utm_medium=PageTools&utm_campaign=Share
http://www.mylifeoftravelsandadventures.com/2014/10/race-medal-holder.html
3) DIY Display
If you want your custom medals to be displayed differently, just try them! You friends will give you a thumb! You can decorate them into aeolian bells, lamp or Christmas tree. DIY display incorporate practical elements like Re-maker. This makes your custom medals displayed in a oblique form.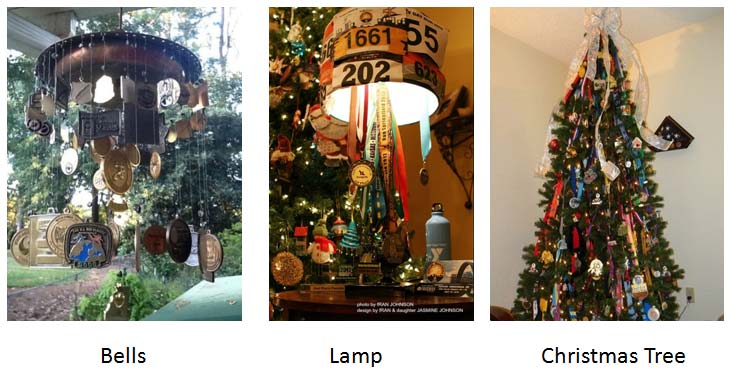 Source: 1.https://www.runtothefinish.com/creative-ways-to-display-race-medals#_a5y_p=3346719
2.http://fatchicksrunning.com/category/bling/
4) Glass Display
Do you like saving pot? Do you enjoy the accumulated feelings? If you say yes, glass medal display is suitable.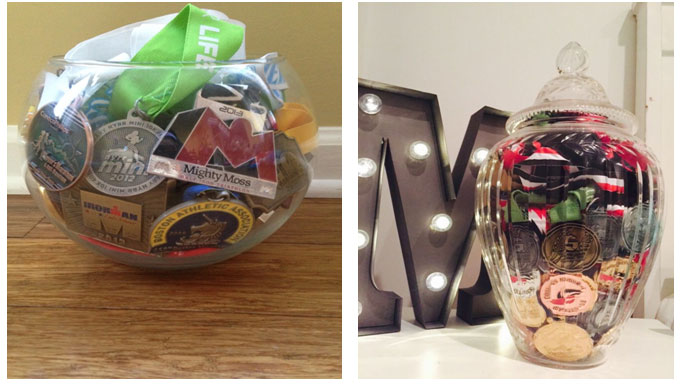 This saving pot is used in the home. For some company, there are some changed forms.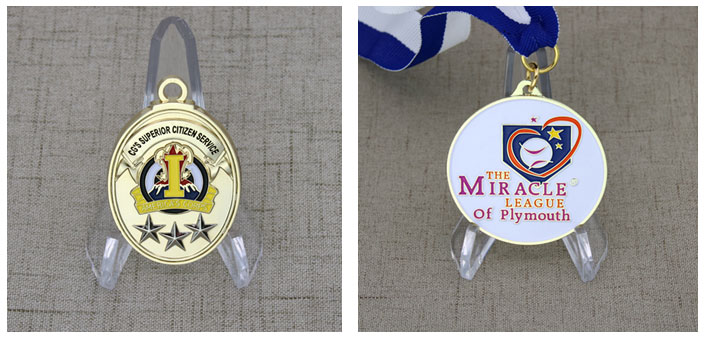 Source: https://www.womensrunning.com/2014/11/news/nyc-running-mama-race-bibs-medals_33133
5) Model Display
For some company, model medal display is necessary. This is the same reason that so many people like model show. When you see a model wear a medal, you may feel that you want to own one or be proud.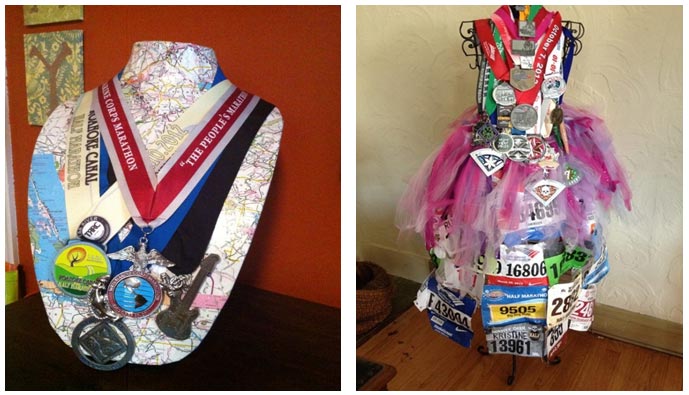 Source: https://www.runtothefinish.com/creative-ways-to-display-race-medals/#_a5y_p=6041079
6 ) Box Display
Different Box can present your custom medals directly and delicately. Box can protect your custom medals. You can choose wooden box, velour box, paper box and so on.

Source:1. https://ozwood.com.au/products/medal-box-large
https://www.trophyfinder.co.uk/medal-display-cases
When you have many custom medals, you may need one platform to show them or store them. Now you must have some ideas about how to display your custom medals. Right?