A few weeks ago, my brother (ten years old) and I were watching the TV series My Little Pony together. I love the cartoon very much because I think the painting style of My Little Pony is very good, which also belongs to the type that can fascinate me easily. Although I am an adult, I still like to watch cartoons occasionally.
In recent years, the wave of animation fans and network BBS war is happening in Europe and America. Can you believe that the extraordinary crazy phenomenon comes from the American Cartoon "My Little Pony"?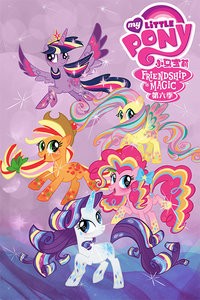 Source from: https://www.google.com/url?sa=i&source=i
The intended audience of My Little Pony is the girls aged from 2 to 6. It has become popular on October 10, 2010. Parents and children like watching My Little Pony. So what kind of charisma that makes My Little Pony Cartoon becomes so popular? Let's begin from its start.
In the beginning, there was a series of cartoon programs that appeared before the rainbow pony toy launched. The evolution of cartoon programs can be divided into four periods, namely G1, G3, G3.5, and G4 with four different versions of animation. The wave of My Little Pony started with a G4 version cartoon. Since its launch was discussed widely, BBS have posted different pony emojis, gifs, and themes. Then it spread to some major internet sections. It was not until January 2011, the EquestriaDaily was established officially. The fanbase of My Little Pony is thriving. In the 2011 network selection of Time Magazine, the culture of My Little Pony has finished ninth.

Source from: https://pic4.zhimg.com/50/3e07225b93e5d5
Introduction of My Little Pony:
Twilight Sparkle is a little pony that only loves reading books. One day, while she is reading a book, she finds that the nightmare moon, which had been sealed a thousand years ago, will break its seal soon. She tells the fact to princess Celestia. But the princess tells her to leave the city to learn the knowledge of friendship in Central City. Twilight Sparkle goes to pony town with confusion. Since then, Twilight Sparkle started an interesting daily routine with her five new friends.
If you have watched My Little Pony, you will be moved by their true friendship. These animation characters have been deeply rooted in the human mind. There are some products that are related to the theme of My Little Pony. If you like cartoons, don't hesitate to look around the products related with animation, for example, the Cool Lanyards for My Little Pony. GS-JJ has designed the My Little Pony Cool Lanyards for this cartoon. You can go to our official website to have a look. And we also have designed and produced different kinds of customized lanyards for companies, schools, and government agencies. The My Little Pony Best Lanyards have printed the cartoon characters and is suitable for children to wear. You can hang some cute key chains and cellphone designed for children.
Except for cool Lanyards for My Little Pony, there are some different products related to the theme of My Little Ponies, such as the My Little Pony Cups, Lapel Pins, Bags, Shoes and Clothes. Both of these products are popular with a little child. If you were a mother who has your child, you can buy it for your child. These products are very useful for children's lives. Let's get an intuitive feeling about these beautiful products through the following pictures.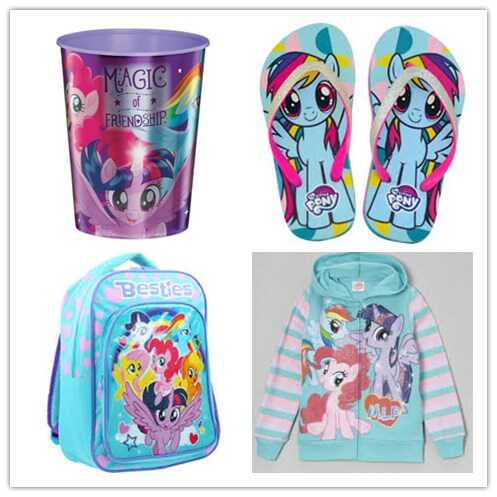 Our website URL is https://www.gs-jj.com/lanyards/Custom-Lanyards. Visiting it and you will get more information about cool lanyards.
Email:  info@gs-jj.com
Tel: 1-888-864-4755