Everyone's preferences are different, some people like to eat apples, some people like to eat bananas, in the same way, for the shape of stickers everyone's hobbies are also different, some people like round stickers, because she thinks circle stickers like black and white can be matched at will. Some people like rectangles because she thinks the rectangular sticker area is larger enough to show more information and can be used more flexibly, so today we walk into the world of stickers to see how different shapes of stickers can be decorated, ready? The sticker tour begins.
Today we are going to say the three most common shapes of stickers, first, let's start with the most popular circle stickers, we often see circle stickers are a variety of emoticons and games affixed to the player's number sticker, then I tell you a small secret, circle stickers can be used to match your clothing, If you think your white T-shirt is too monotonous you can decorate it with circle stickers, the pattern of circle stickers can have different styles, you can choose what you think is cool or you can choose to customize, you can make your favorite words into circle stickers like I am what I am, do you think it is amazing? This is the circle sticker without exaggeration of the shape but can match with a lot of things.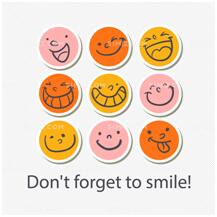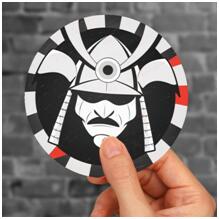 Picture source from:
https://oneclickstick.com/product-category/stickers/
http://www.51miz.com/sucai/902760.html
Let's walk out of the world of circle stickers into rectangular stickers, rectangular stickers, though not as good as circle stickers, are also in the second shape of the popular rankings, and rectangular stickers are the best stickers for conveying information, can be made into company logos, and floor stickers, In supermarkets we can see that the ground is carefully slippery and some of the floor stickers that businesses use to promote are rectangular because these rectangular stickers can hold more words and patterns, so it conveys more information, so it becomes our voice, if you cannot express yourself, let the rectangular sticker to express for you.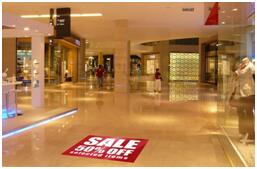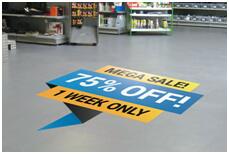 Picture source from:
https://www.stickeryou.com/blog/post/9-ways-to-use-stickers-business-purposes/
https://i1.wp.com/www.ohmyprintsolutions.com/wp-content/uploads/2014/03/non-skid-Floor-decal-printing.jpeg?fit=720%2C470&ssl=1
Oval stickers because of the unique shape will often be made into bumper stickers, as well as beer bottles, shampoos, and some jar patterns are also oval stickers, oval than rectangular more design space, you can design text above and below the graphic, the middle of the pattern, such a design hierarchy, Oval stickers are often the favorite of merchants. The shape of the sticker also has so much to pay attention to, so when you want to buy stickers before you think about which shape of the sticker is what you need, find the most suitable shape to do more with less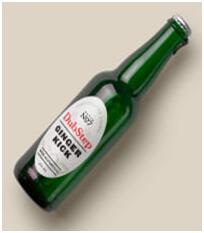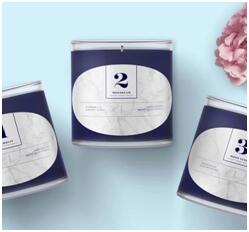 Picture source from:
https://img.avery.com/f_auto,q_auto,c_scale,w_600/web/weprint/labels/weprint-img-oval_02
https://img.avery.com/f_auto,q_auto,c_scale,w_600/web/weprint/labels/beer-bottle-gingerkick
The above three different shapes of stickers have their own characteristics, of course, there are other shapes, such as triangles, hearts, squares and so on, I tell you is only the tip of the iceberg if you want to learn more come to find GSJJ company, GSJJ Company has a variety of shapes of stickers, if you want to have personality, our company has a variety of styles, If you want to have your own style, our company will be customized for you, you just need to tell us your ideas, other you do not have to worry, everything is under control, as long as breathing does not stop, our company's innovation will never stop, our company all custom stickers are custom stickers free shipping, Our company can give you not only the best price custom stickers also can give you high-quality custom stickers, whether you come or not, GSJJ company is here waiting for you,if you want to know details email us at info@gs-jj.Com or call us at 1-888-864-4755