We often use the keychain as a tool for storing keys. It can help us carry a large number of keys very portable. Keychain is a common accessory in our lives. Hang an ornament on the metal ring of the keychain, then circle the key and hang it on the bag as a decoration. Choosing the key with your favorite keychain not only reflects your personal mood and personality but also shows your taste, while also bringing you a happy mood. The keychains have many shapes, such as cartoon shape, brand shape, simulation model, etc. The materials are generally crystal, copper, aluminum, rubber, plastic, and so on. Now the keychain has become a very popular little gift that can be given to friends and family, expressing your wishes and gratitude. Here are 10 keychains that are very useful and ideal for use as gifts
1. Nail Clipper Keychain
The nail clipper is the common household item in our lives, but the nail clipper is small and easy to lose, we often can't find it when we need it. Carrying this nail clipper keychain with you will ensure that we can find it smoothly. The PVC soft rubber case is wrapped with a metal nail clipper that protects the metal nail clipper from scratching your hand. The cartoon PVC nail clipper is a nice keychain and a good-looking clothing accessory. When you placed it in the bag, the protective cover of the PVC soft rubber can also protect it from scratching the bag.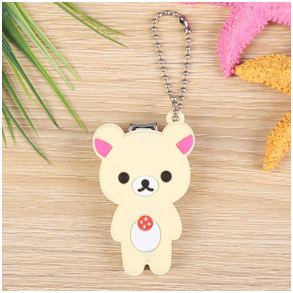 Source from: https://item.taobao.com/item.htm?spm=a230r.1.14.130.3c1a52e0m9dKta&id=578037332409&ns=1&abbucket=9#detail
2.Harmonica Keychain
This harmonica keychain is mainly made of metal and it has a very elegant appearance. The length of about 5cm can be hung on any object as decoration. Although it is small, there are still four holes that can blow out eight notes. The eight-note harmonica can blow at least ten classic songs. The harmonica keychain is ideal for gifting to friends, and anyone who uses it can blow a song in a short time. We can attach a chain to the harmonica and bring it as a clothing ornament around the neck.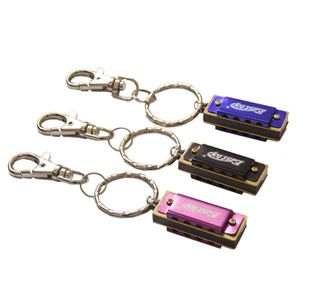 Source from: https://detail.tmall.com/item.htm?spm=a230r.1.14.124.3e254560msEGho&id=533794367923&ns=1&abbucket=9
3.Coin Purse Keychain
Change is one of the essential items for our travel. The coin purse can help us to collect the changes. This PVC purse keychain is the most practical item in our daily life. You can use it to store keys, coins, change, and so on. With it, you will save more space and facilitate storage. It is convenient for us to walk and visit the mall.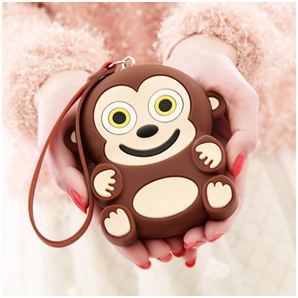 Source from: https://item.taobao.com/item.htm?spm=a230r.1.14.15.9ba71495knoZbs&id=520583105155&ns=1&abbucket=9#detail
4.Card Sleeve Keychain
Card Sleeve can protect our bank cards, credit cards, subway cards, bus cards, and shopping cards without being degaussed and worn by other objects. The Card Sleeve Keychain can help us to store 1-2 cards and shopping lists when shopping. It also can be used as a key ID card to fill in the owner's information, even if the keychain is lost, it can be quickly retrieved.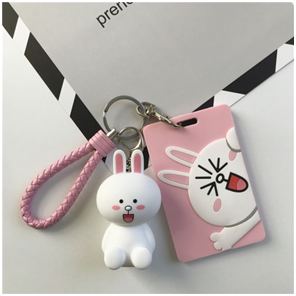 Source from: https://item.taobao.com/item.htm?spm=a230r.1.14.36.277a38cd0Zlxhh&id=569242392674&ns=1&abbucket=9#detail
5.Calculator Keychain
This is a Calculator Keychain that is very small and can be hung anywhere, like school bags, wallets, shoulder bags, wallets, etc. It is not only a calculator but is a beautiful accessory. With this Calculator Keychain, we can easily calculate the amount of purchase when shopping. The cookie-shaped PVC case makes this Calculator Keychain more attractive, and the PVC soft plastic case can also be customized according to your needs.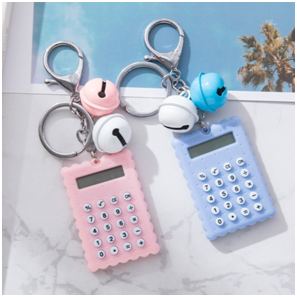 Source from: https://detail.1688.com/pic/578841772282.html?spm=a261y.7663282.1998411378.1.32b36fdcuSJVQm
6.Tape Keychain
Tape Keychain is a hard PVC or soft PVC shell containing a roll of tape measuring from 2-5m. Tape measure made of varnish, soft cloth material, mainly used for clothing design and construction site. Of course, there are many places we can use this measure tapes keychain, just like making clothes, build-in furniture, and measuring the length of items. This tape measure keychain is perfect for craft enthusiasts, craftsmen, students, designers, and more.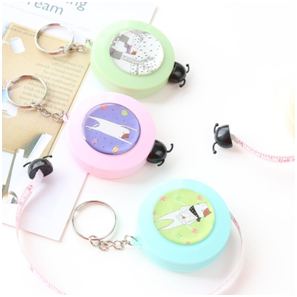 Source from: https://item.taobao.com/item.htm?spm=a230r.1.14.229.68b56a4bq0itpb&id=574781497493&ns=1&abbucket=9#detail
7.Compass + Thermometer Keychain
Thermometer and compass are the must-have tools for mountain climbers. This two-in-one Compass + Thermometer Keychain is a very practical keychain. It is not only a tool but also is a keychain, a decoration. It is also very cool to hang on a mountaineering bag.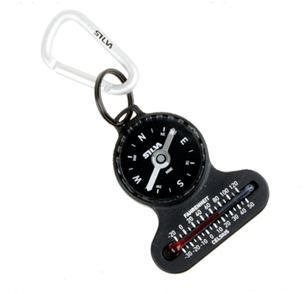 Source from: https://item.taobao.com/item.htm?spm=a230r.1.14.20.306517bdVWkYNq&id=534328604513&ns=1&abbucket=9#detail
8.LED Light Keychain
This is a hard PVC keychain with LED lights. Its PVC casing contains a battery and an LED light that does not require charging to release a very bright light source. It can be used as emergency lighting in the event of a power outage and it can help us find items in the dark. This keychain is a perfect tool for hanging anywhere. The LED light keychain in the picture is small in size, so the light source is limited. The LED light keychain has many keychains with larger wattage, which we can purchase as needed.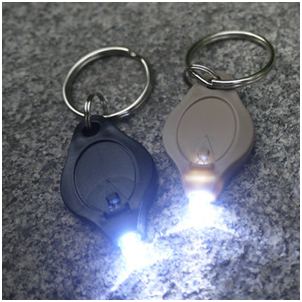 Source from: http://www.dngov.com/dn/xcckjps.html
9.Bottle Opener Keychain
This is a PVC keychain with Disney's image Stitch. PVC Stitch wrapped a metal corkscrew into a cartoon keychain. The PVC cartoon image keychain is welcome at all times. A bottle opener buckle is also a tool commonly used in our daily life. This is a PVC bottle opener keychain that combines several functions. It also helps us to open soda and beer caps as decoration and keychain. The bottle opener keychain of Stitch's style is a good-looking ornament in any case, not an icy tool.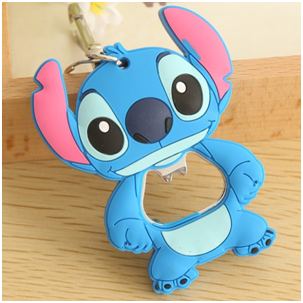 Source from: http://www.szyanyang.com/s503503075.html
10.Pen Keychain
This hard PVC keychain is a capsule-shaped keychain that stretches freely. Remove the half of the capsule and it will turn into a pen and cover the cap, which will be restored to the capsule keychain. This pen keychain is very cheap and can help us in many situations where a pen is needed. It is a good-looking keychain even when it is not needed, and it is very compact, lightweight, and very portable. It can bring convenience to people who need to use a pen when they travel frequently. It can always help us at some point.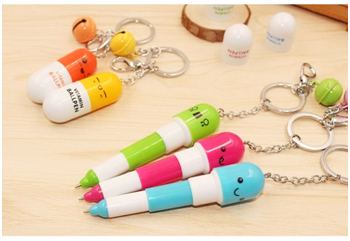 Source from: https://item.taobao.com/item.htm?spm=a230r.1.14.23.70185ed90p14kj&id=560643222312&ns=1&abbucket=9#detail
The above ten multi-function keychains have different functions as decoration and keychains, which provide more convenience for our lives. Of course, the diversity and variety of keychains make it a necessity in our lives and can play different roles at different times. You can also customize keychains with other functions, such as fluorescent keychains, magnet keychains, voice recorder keychains, and more.
GS-JJ is a gift manufacturer with many years of experience. We have our own independent factory, which can customize the products according to the different needs of customers, including PVC lapel pin, PVC labels, PVC patches, PVC keychains, medals, commemorative coins, and so on. If you need order custom PVC keychain, you can visit our website: www.-gs-jj.com, or contact our online customer service to help you solve the problem. Orders now also get more offers.