"A man is not dead until he is forgotten".
And the veterans will never be forgotten we always know it. Their contribution and commitment are always in our minds. Besides, there are so many awards, badges, challenge coins and custom medals that are specially made for veterans. Especially Veteran coins mean the great honor they are proud to show and display.
Given to Express our Appreciation
Made by metal material, challenge coins for sale are more than a special token of honor to the receivers. It's also a fashionable way to express our appreciation for scarifies they have done for our country and the warm world. All they have done we always remember, and we say "thank you" with these pieces.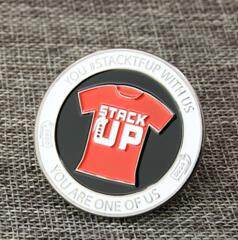 We care and remember them in daily life, and related organizations are trying to help them resolve problems they met in the community and society.
Taken as Commemorative Gifts
Challenge coins for sale can be used as recognition and commemorative gifts to veterans. It represents the excellent performance of their duty and service when in active service. Each challenge coin gives heroes a priceless feeling of accomplishment and pride.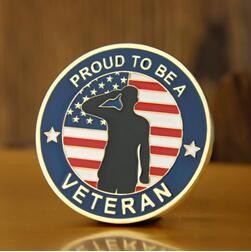 Even when they are too old to make a difference for our society, this gift can bring satisfaction and honor to them. It's a symbol to remember their great achievements for the past and encourage them to start their new lives after military service.
Collected as Family Honor for the Generation
Some veterans are professional challenge coin collectors, try their best to collect as many as high valuable coins in life. His challenge coin collections include his honor coins and other commemorative coins which mark important occasion and events. And the collections are family pride for the young. All challenge coins for sale are a wonderful way to encourage the generation in family to fight for their own honor coins as an elder generation.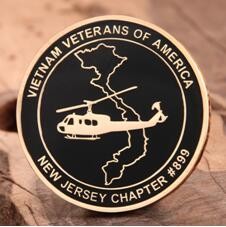 Challenge coins were originated from the Military units, and Military coins are a great honor for all brave men and women.
There are full range of challenge coins for sale for Military units, and you can design with your own logo and insignia. If you need, design your custom challenge coins for beloved Veterans here. More presentation options in finishes, colors or shapes, etc for your custom coins. Whatever your requirements are, GS-JJ can deliver quickly.