Perfect Safety award challenge coins for an accident-free.
Say no to any accident is always our wish.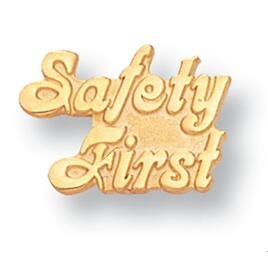 Safety is the top priority task in all respects of fields. They are campus safety, EMS safety, Fire prevention, public safety and workplace safety, and more among us. We should keep that safety awareness in mind all the time.
June is recognized as National Safety Month, and at that time all of us repeat the safety topic to the public and world each year. It's still important to stress safety every day in our society and workplace with your facility.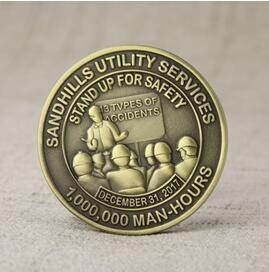 How to stress or promote it will be more properly?
There are many security information seminars and training programs, practices for us. What's more, safety awards ceremony and events will be held for various industries and fields to promote safety each year. And the excellence could receive many different safety awards and gifts, includes Safety coins.

Safety Challenge Coins with Custom Design Can be:
Great promotional gifts to help you spread the importance of safety in community or organization
A special honor to reward safe work practices in your team for their dedication, encourage employees to do a well-done job with safety. And all recipients will wear them with pride.
Perfect souvenirs items to giveaway for safety training and education
Great reminder -"Think safety" to let people take care of their safety on a daily basis.
Reward employees and show your appreciation for all their dedicated service by giving them with well-made challenge coins. It's an incentive and fashion way. Custom challenge coins are as perfect safety awards for National Safety Month fair, safety program training, or recognition for your organization.

We offer a wide variety of promotional products to raise awareness in the community or your entire team, at a reasonable price. Imprint your safety message or logo on your Safety Challenge Coins, Safety First lapel pins, Safety awareness bracelet or Key Chains, as a reminder to stay safe at all times.
If you are looking for incentive and delicate products which are built into your safety program goals, we can produce the perfect gifts you have left behind. Safety challenge coins are great collectibles for raising awareness, promotional events, trade shows giveaways, and fundraising events,
Safety starts with our awesome challenge coins! Contact us right now.