Collecting fanatics or "Collectors" refers to someone who likes to collect specific items. They are accustomed to possessing products of their favorite items or things. For example, philately, newspaper clippings, GK, dolls, Celebrity products, and so on. The benefits mentioned today are closely related to the two types of cartoon characters that have been hot in recent years. Coincidentally, they all come from the emoticon symbol in the chat software.
The first to mention is Kakao Friends.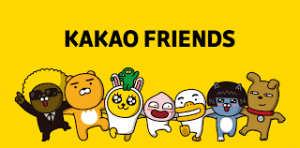 Kakao Friends is based on the KakaoTalk emoji released by Kakao in November 2012 and is managed by its subsidiary Kakao Friends Corporation. Kakao Friends has been used in a variety of products and advertising and is popular in Korea mostly. To cater to the needs of fans, Kakao Friends corporation set up stores in 2014 to sell a variety of role-related products, which prompts the appearance of a group collecting enthusiast for Kakao Friends.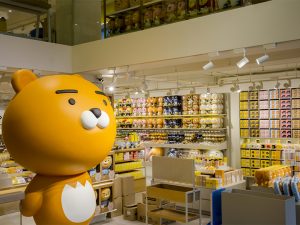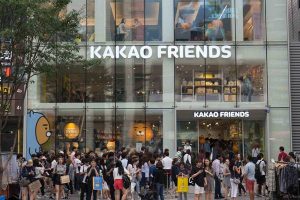 Every day, the customers in the store are overcrowded, which still doesn't cut the fans' love down. Even if they have collected countless KAOKAO FRIENDS products, they can't help but purchase them when the new related products are released. Just recently, GS-JJ.com has also been producing PVC products for related roles. Among them, KAKAO Friends PVC coaster became the focus on the launch.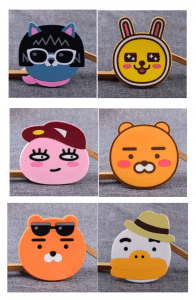 Picture resources from:https://www.gs-jj.com/pvc-patches/s/pvc-coasters
Are these beautiful custom PVC coasters enough to catch your eye? There are many reasons why the PVC coaster is placed in the sales focus. First, the PVC coaster can not only be collected but also can be used in daily life. Compared with dolls, it is a very practical product. Second, the PVC coaster has a larger area than the PVC label or other PVC products so they can better display your favorite character. Third, the PVC material is very soft, even if folded, it will not be damaged, which is better than the KAKAO Friends sticker. Fourth, the PVC coaster has adsorptive and strong slip resistance behind it, which can stabilize the cup and itself and prevent it from loss. Finally, PVC coaster is also very cheap, and the cost is low. Even if purchasing a complete set of KAKAO Friends PVC coaster, you don't have to worry about the future economic situation for yourself.
The second to mention is LINE Friends.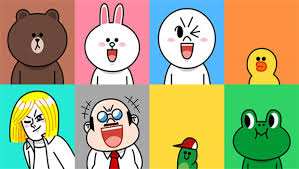 LINE Friends is known as the biggest competitor of Kakao Friends. It is a cartoon character in a chat software called LINE in Korea. People use the cartoon characters in LINE FRIENDS as the texture and expressions of the mood when chatting. This is the biggest reason why LINE is attractive to users. As they get hotter, there are building a lot of LINE FRIENDS' cartoon-themed stores all over the world.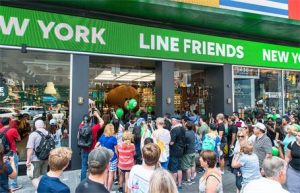 Although it was a late-coming communications application, officially launched in June 2011, but it has more than 400 million registered users worldwide. Among them, LINE's officially designed and distinctive Brown, Cony, Sally, and Choco have been well received, and these four cartoon characters have become important elements for connecting other LINE products.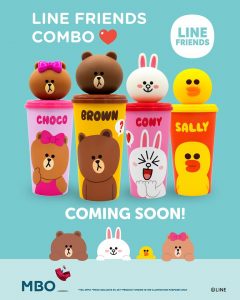 The bottle consisting of these four characters launched by the official LINE FRIENDS store is one of its hot items. Such a nice bottle could not lack the protection of PVC coaster. Therefore, GS-JJ thoughtfully produced a matching LINE Friends PVC coaster for yours.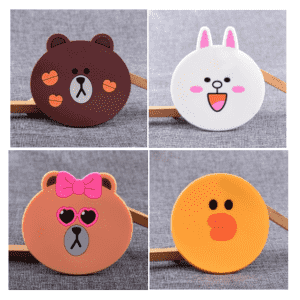 Picture resources from:https://www.gs-jj.com/pvc-patches/s/pvc-coasters
Each PVC coaster is designed according to its most classic scene. It's heat insulation is strong, and even if pressed for a long time, the PVC coaster will be no cracks or dents. All of the custom PVC coaster's raw materials are medical grade environmentally friendly PVC soft rubber and made of epoxy resin. It's a very safe and brightly colored fashion item that is perfect for pairing with the LINE Friend bottle. This is undoubtedly the welfare of collecting enthusiasts.
If you are an enthusiast and fancy these very beautiful matching PVC coasters, you can visit our website at GS-JJ.com for bulk purchases. If not, but you would like to buy one or a few of these, GS-JJ can accommodate. You don't have to worry about the quantitative restrictions, because GS-JJ has never set a limit on the number of orders placed.
Or, there have some projects you want to collect, but they are not in my mention. You can send the relevant pictures by email to GS-JJ.com. The nice manufacturer must bring excellent artwork to you.