A Woman's closet will always lack a dress. A woman's toiletry bag will always lack a lipstick. Fashion trends are always a woman's favorite. However, on your way to chase the fashion, you will find there are more and more clothes that you won't wear in any conditions stacking in the closet. Unfortunately, these clothes are too stained or worn to be donated. So what to do with these old clothes, here are some practical and amazing ways to transform your old clothes!
Repair Old Coat with Velcro PVC Patches
Bothered by the stain and hole on your favorite coat? Or do you think your coat style is too out of date and the color is too monotonous? You can choose Velcro PVC patches to solve all these problems.
Patches are practical and stylish. By adding PVC patches on your coat, not only can you get the stubborn marks out, but also you can get a brand new coat at affordable prices. You simply sew the other side of the Velcro on the garment and paste the PVC patch with Velcro on it.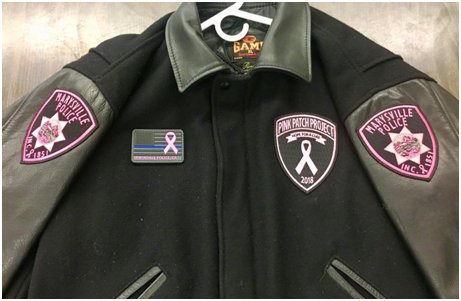 Make a Pair of Gloves out of an Old Sweater
Every Spring and Autumn, sweaters are a must, but sweaters always pilling, deformation, outdated, and so on. Although you won't wear them again, these old sweaters are a pity to throw away. What can you do with the old sweater?
The answer is that you can make a completely new pair of gloves from your outdated sweater. When winter comes, it is necessary to prepare a pair of warm gloves to resist the cold. Making such warm gloves is quite simple.

It only takes a few steps to change the sleeves of a sweater into a pair of gloves. Refer to the above picture; it is for sure you can get a pair of lovely gloves.
Step1:Cut off the two sleeves of the sweater and place the wrists on the elastic part.
Step2:Cut out the shape of the gloves on the sleeve and sew the top of the cut part together.
Step3:Add your favorite decoration on the back of the glove.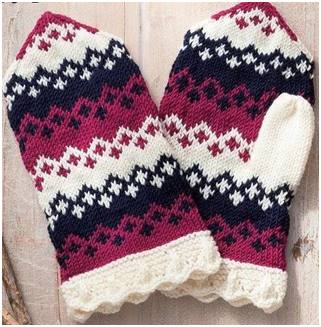 Then you have a nice pair of wool gloves. They look really warm. Let's try it out quickly. A pair of gloves is finished like this, isn't it very simple?
Restyle Old Jeans
Next, I would like to share with you a fashion jeans transformation series. Ripped jeans are the most popular clothing element in recent years. Follow these steps to turn your old jeans into ripped jeans.
Step 1 Draw lines: Draw the place that will make holes in the jeans.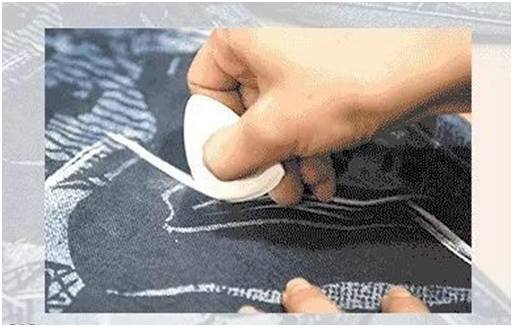 Step 2 Crop: Cut along the line with scissors.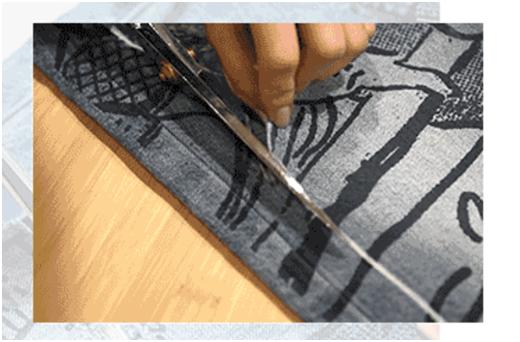 Step 3 Crisperding: Use an awl to draw transverse lines along the cut edge.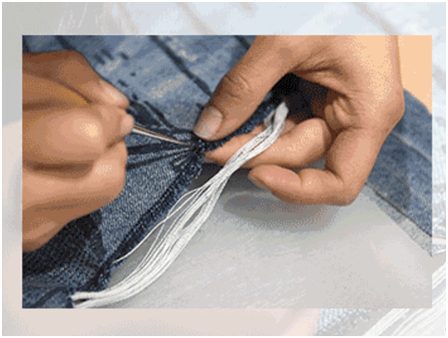 Step 4 Bleach: Dip the toothbrush in bleach solution then brush along the cutting edge for bleaching. Then dry it with a hairdryer. This is a step to make jeans have a vintage look.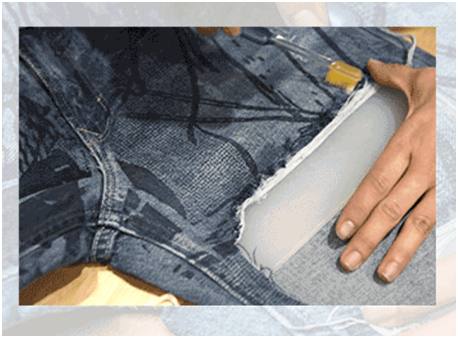 You can also cut the holes in the jeans according to their own needs, such as stitching mesh so that a stylish and good-looking jean formed.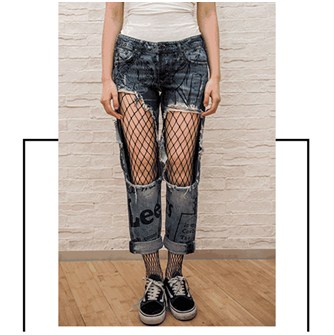 Adding zippers, studs and other accessories, or simply cut your pants into shorts are excellent ways to restyle your jeans.
In addition, old clothes can be transformed into household supplies.
Coin Purse: Old denim jacket can also be made into a small coin purse or wallet according to your preferences.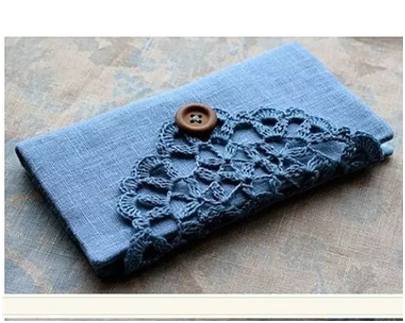 The cloth of vase: Turn your old jeans into a cloth of vase.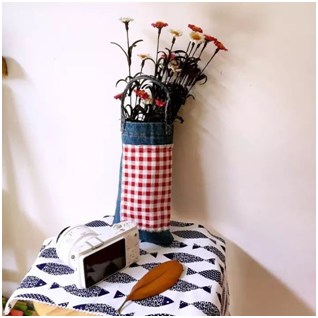 The cloth of storage box: Make a nice storage box by using your old clothes.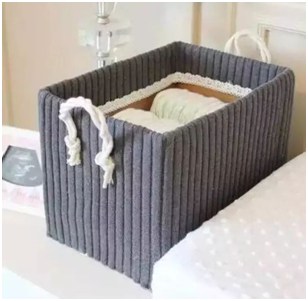 T-shirt bolster: Make your old T-shirts turn into the unique bolster.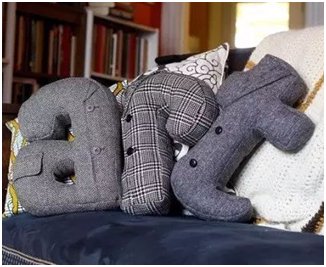 All of these gadgets are essential to your home. If we can get them without spending money, why not make it by ourselves?
Have you decided on which way to repurpose your old clothes? Whatever method you choose, you can rest assured that these clothes will be forever keepsakes.
If you want to learn more about craftsmanship, you can visit GS-JJ's blog site. There are many interesting blogs for you to see. If you want to buy gifts and crafts, you can also visit GS-JJ.com for more details.
Pictures resource from:
http://www.sohu.com/a/214617880_355238
https://twitter.com  /pinkpatchprjct/status/1048304647889248256