For Americans, music seems to have injected their souls. Whether rock and roll, hip-hop, country, jazz or electronic music, big stars, and master performances promise to make you excited! Next, I recommend the 10 most popular music festivals in the United States for you. Choose a time to attend!
Lollapalooza Music Festival
Chicago, Illinois: Lollapalooza Music Festival is held in Chicago's Grant Park every summer, with alternative rock, heavy metal rock, punk rock, Hip-Hop, and electronic dance music. Musicians such as Eminem, Lorde, Foster the People, Arctic Monkeys, Iggy Azalea, and Kings of Leon have all been on the stage here.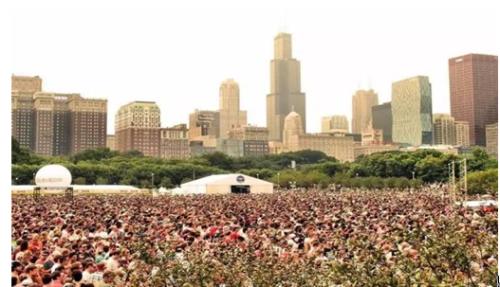 Coachella Music Festival
Indio, California: Coachella Valley Music and Arts Festival is one of the most famous rock music festivals in the United States and is held every year in the California valley of California. In addition to the bands and singers performing on stage, the audience was equally star-studded, with a large number of stars, supermodels, and fashionistas regularly attending the festival.
Telluride Bluegrass Music Festival
Telluride, Colorado: The Telluride Bluegrass Festival is the top outdoor Bluegrass festival in the United States and is very suitable for camping. The music festival began in 1973 and has been held for the 43 times.
SXSW Music Festival
Austin, Texas: South by Southwest Conference & Festivals, called SXSW. It's held every year in Austin, Texas, and has been more than 20 years of history. It has become one of the most popular and largest-scale music festivals in the United States. Every year, the festival invites musicians from all over the world to perform for more than a week. The line-up is strong, with rock and roll, electronics and hip-hop as the main elements. It's really cool. This conference is also the place where technology companies release the most cutting-edge products.
Austin City Limits Music Festival
Austin is called "the capital of live music". Besides the city's SXSW, the Austin City Limits music festival is also very popular, called ACL, which was held in 2002, held in the city of Austin, Zilker Park. It was created by the same team that started the Lollapalooza music festival. The festival features a wide range of musical genres, including rock, indie and country music, and ballads. Two-weekend music activities can attract more than 400 thousand people.
Outside Lands Music Festival
San Francisco, California: The Outside Lands music festival began in 2008 and was held annually in Golden Gate Park in San Francisco, the main venue for the Summer of Love of the hippie movement in the 60s. You can come here for the festival, lie on the lawn and feel the warmth of the "Beat Generation" young pioneer craze. Bands such as Radiohead, Muse, and Arcade Fire have all appeared here. In addition, this festival also advocates green environmental protection, famous for its food and wine.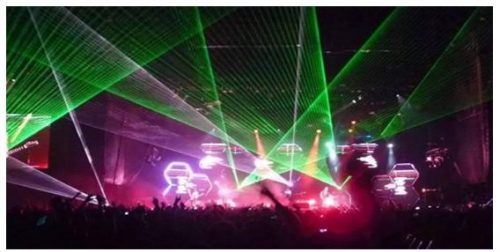 Bonnaroo Music and Arts Festival
Manchester, Tennessee: Bonnaroo Music and Arts Festival, which began in 2002, was held in Great Stage Park, Manchester, Tennessee, for 4 days. It was a little remote, but attracted a lot of fans and media attention and was praised as being as popular as Woodstock Rock Festival. The artists who come to perform every year are very famous, including Elton John, Jay-Z, and Bob Dylan.
Monterey Jazz Fest
Monterey, California: The Monterey Jazz Fest is said to be the oldest Jazz Festival in the world and the largest and longest continuous Jazz event in the world. During the 3 day period of the music festival, eight stages were opened at County Fairgrounds, Monterey, and nearly 500 jazz players went on stage to let you relax and enjoy jazz. There will also be a series of seminars, workshops, and art exhibitions at the festival.

Ultra Music Festival
Miami, Florida: Ultra Music Festival, referred to as UMF, began in 1999. It is one of the largest outdoor electronic music festivals in the world. It is held in Bayfront Park in Miami every march. It is the holy place for the enthusiasts of electronic music. At first, the festival was only one day, but it was extended to three days after 2006. Famous DJ will come here, and you can enjoy the rhythm of the music festivals while blowing the sea breeze. Besides Miami, this festival will also be held in other parts of the world including Europe, South America, Japan, and Korea.
Dunesville Music Festival
Dunesville Music Festival started in 2014, with the help of some amazing landlords, an amazing group of Michigan bands, volunteers, and many other hearts. This year's Dansville is housed at a hurt farm, which will be the most exciting Dansville music festival to date! This festival is filled with love and cooperation, making you happy with the great music food and hawkers!

If you love music and enjoy attending music festivals, why not come to GS-JJ and customize custom pins for your favorite music festival? You can order custom enamel pins including custom soft enamel pins from our Automated Quotation System with fast delivery, cheapest price, and 100% Satisfaction Guarantee.