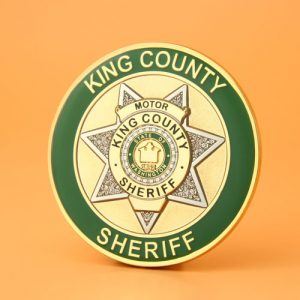 We all know colorful items are always fresh and attract our attention, at first sight, the same as challenge coins with enamel options.
Besides die-struck challenge coins without any color, soft enamel and hard enamel coins with painted colors are popular for challenge coin design and customization.
Do you know some special shiny enamel options for custom coins? As a professional challenge coin maker, GS-JJ mainly offers metallic enamel, glitter, and glow options on coins design. All of them can make your piece unique in art!
Metallic Enamel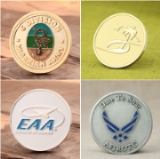 When we want to make enameled challenge coins, the metallic enamel option is still a great way to upgrade the appearance of coins. It will make them look delicate and shiny under the light.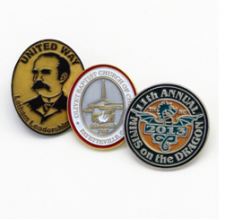 The metallic enamel option mainly includes metallic gold and metallic silver, and the effect of metallic enamel is also called sandblasting. It is applied to custom coins after being plated and makes the coin's surface seems like a matte effect, special and shiny. This option is popular and with low cost for any crafts.
Glitter enamel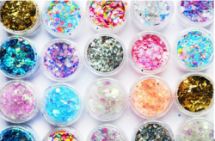 The glitter makes a bright, sparkling light. When we want to give something a glittering appearance, then glitter powder may be our first choice to enamel the object.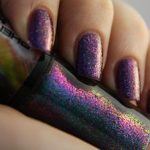 Glitter is so dazzling and widely used in many cosmetic fields. Whether you use glitter on Ombre nails, to accent something on your clothes, or to make a pin look a little nicer, it's a timeless look that most people love. The bling-bling nail polish process makes it a good choice if you're trying to make something stick out and with the proper color, it can accent anything you're wearing.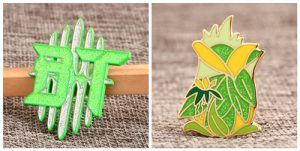 Various colors of glitter powder are available for custom coins, such as pink, blue, red, and more. The glitter enamel could give those coins a more unique and flashy look than the rest with not, with a beautiful sparkle enamel image and background to catch our eyes.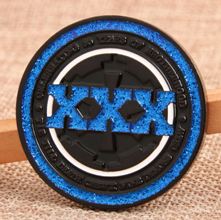 Putting glitter powder on challenge coins is an affordable and shiny way if you have a limited budget. For more information about glitter powder, CLICK HERE.
Glow enamel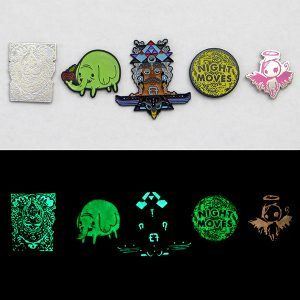 Anything that can glow in the dark is so interesting and collectible.
More often, we would like to create lapel pins that glow in the dark, they have amazing effects and views under the light. Glow enamel options are available for wonderful items or any other collection, you can know it from the above picture. For more details about glowing lapel pins, CLICK HERE.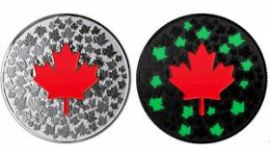 Challenge coins with glow enamel will be shiny in the dark, you can make a symbol or icon glow on both sides. This challenge coin with a glow option is indeed a unique addition to any collector.
By the way, Green light is the common glow option for us. And the glow enamel option may have a higher cost than other options, and the effect of glowing is long-lasting.
These three enamel options are popular crafts to customize challenge coins. Each option can help make our coins more unique and outstanding, choose the style you like.