Embroidery is a traditional national art. It is used silk or cotton by puncture movement up and down by a little tiny needle in some materials like silk goods and so on. Traditional embroidery had extremely significant influence about costume and decorative art, and it also had momentous contribution to the progress and promote of national material civilization.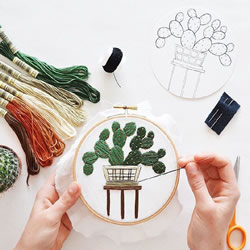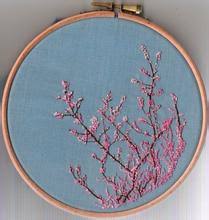 Modern embroidery is divided into two parts in completely technique, hand embroidery and machine embroidery. One side, traditional hand embroidery is exceed machine embroidery in aesthetic value, on account of plain ,vivid and flexible in technique of expression as well as the color matching of complicated and gorgeous.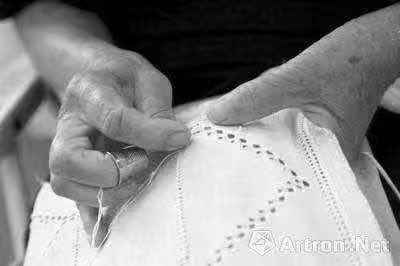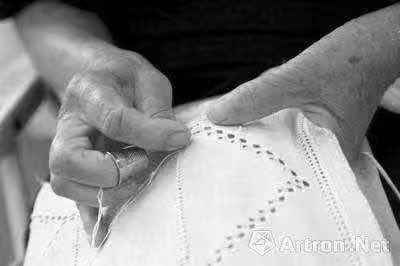 In general, the basic stitch of traditional hand embroidery mainly has the following kinds:
Dot or line stitch:
①Seed Stitch: It is usually used in flowers or pistil.
②Twist Flower Stitch: It is suitable for pattern of needlework, such as little flower and blade.
③Jewelry Stitch: It can be used in twin wire and four plies wire, for drawing the outline of the patch's edge and manifesting the coarser straight line or curve.
④Quilted Stitch: For manifesting the shorter needle distance of straight line or curve.
⑤Plain Stitch: It is using the twin wire to draw the outline of pattern.
⑥Pin Peduncle Stitch: Neat appearance, it is used for drawing the outline of flowers, leaf and peduncle.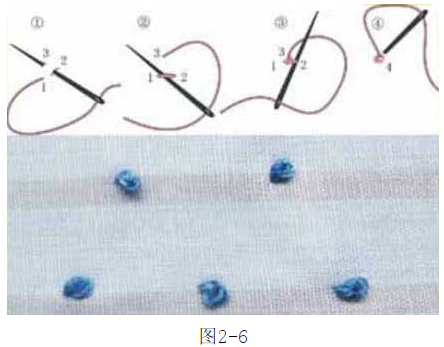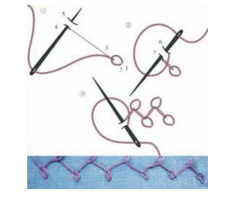 Combination of stitch:
①Coil Stitch: Manifesting the little flowers like starfish and rose.
②Encase Stitch: It is also called Pin Stitch, it is suitable for cramped petal and leaf, it can form the abrupt feeling.
③Thrusting Stitch: It is also called Length Stitch. It can be used in every flower type by being apart between needle distance.
④Dam Stitch: It is used for small and medium size in embroidery, using pachytene to reflect expressive force.
⑤Fibula Stitch: For cutwork thrusting needle, it can be used for embroidered broadside.
⑥Cross Stitch: It is chiefly used in plaid, fine and plain cloth.
⑦Bifurcate Stitch: For embroidered leaf or feather.
⑧Braid Stitch: For manifesting the pachytene stripe of twin wire.
⑨Disordered Stitch: It is not having fixed direction, it can be used according to different directions.
These kinds of stitches above all have their own features. Each kind of embroidery has gorgeous color and exquisite made. Because of using these embroidery flexibility, our costume can have sharp-cut creative characteristics in design.
Machine embroidery is a craft of half hand-made and half machine, thrusting stitch is used frequent in machine embroidery. Machine embroidery is suitable for the large area pattern, such as peony. It belongs to a high-class embroidery art.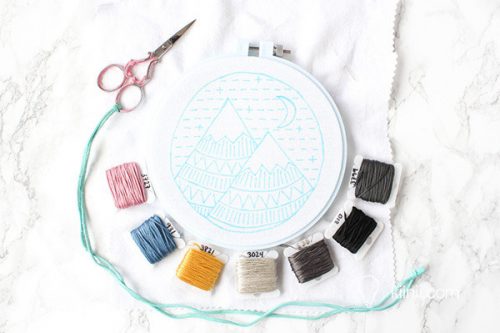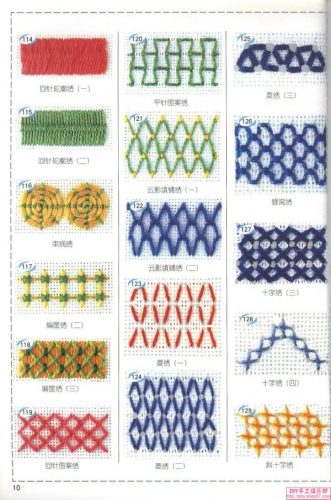 There are some manufacture methods about machine embroidery:
1.Hand-painted: It is similar to the printing, making the pattern more vivid.
2.Spray colors: Using water slurry in spray gun spray painting in clothes.
3.Sewing beads: Using beads put together to match a pattern.
4.Mucilage: Upgrades of water slurry, it has a good coverage.
5.Thick plate: It is based on the mucilage, just like using the mucilage repeating.
6.Stone slurry: If the mucilage is tidy, then stone slurry is casual. It is rugged.
7.Froth: Just as its name implies, it is frothing the slurry. It should process at high temperature.
8.Printing ink: It is similar with the mucilage, but printing ink is more firm.
9.Nylon slurry: It has a good tension, it is suitable for making coat.
10.Epoxy: It has more third dimension than thick plate, It is chiefly used in men's wear.
11.Hair gel: It is a printed variety just like a hair gel. The price is slightly higher.
12.Embedded bead: It is a craft that more demanding. It is also called "Toothbrush Flower", the pattern is like the toothbrush stand up one by one.
13.Laser particle: It is translucent and has laser effects, it will appear different color from different direction.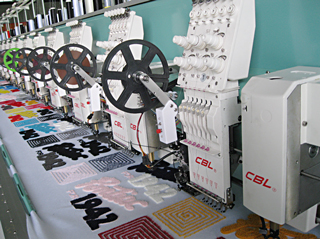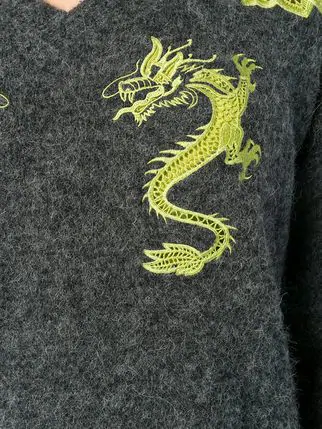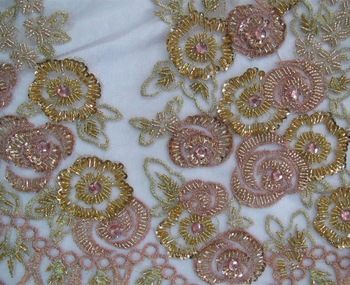 Nowadays, with the continuous improvement of people's living standard, the aesthetic is also continuous progress. The embroidery art that having long traditional history is more and more valued and favored by people. Embroidery is widely used in our life, especially in clothing accessories design and habitable room decoration design.