When we mentioned New Zealand, we must think of "New Zealand is the last pure land in the world". Yes, of course. I have to admit this sayings is definitely right because I had ever been lived there for nearly two years. I was so shocked by the stunning views when I firstly landed on this country. Clean, tremendous and beautiful pasture everywhere!The whole country is like a pretty large natural park.

Let's take a look at the following beautiful challenge coins.
1)  New Zealand Geocoins 3D challenge coins
One side of it shows us the map of New Zealand which consists of two main islands and their typical plants ferns. Another side is printed with the national bird–a kiwi and another animal–a green cabrite. People there always like to call themselves kiwi because this sort of bird cannot fly and very quiet. I suppose these logo challenge coins should be your good options as souvenir gifts for your friends.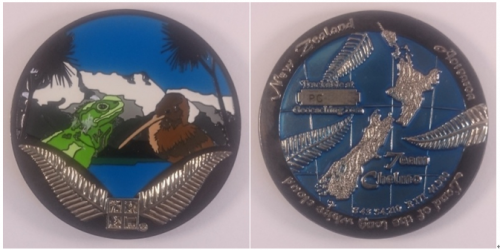 Resource:http://exonumia.nz/category/gc/
2)Gold Kangaroo Challenge Coins
Kangaroo is the symbol of Australia. We can mechanically think about these unique animals even though we never go to Australia.
The Logo of Australia like following series of golden challenge coins.
These golden challenge coins are not only normal custom challenge coins, but more as customized coins for collection because they are casted with pure gold and produced by The Perth Mint which produces a wide variety of gold, silver and platinum coins and bullion bars for investors around the world. Therefore, they possessed a potential value of increasing in future for some investors.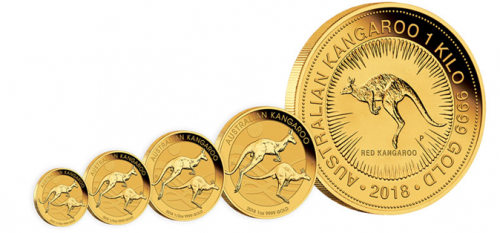 Resource:https://www.perthmint.com/our-bullion-products.aspx
3) Titanic Commemorative Challenge Coins
Since the beginning of 20th century, ship turned into a very popular tool for travelling. Being board Titanic cruise soon became a fashion among local people cause it as the biggest ship in the contemporary. This Commemorative challenge coin turn up with its shiny and gold appearance.  One side of it presents us the RMS Titanic was sailing on the Atlantic and the back side shows the sailing routes from Southampton to New York. It carried dreams for people then to explore the new world and meantime always reminds us never forget the disaster of this voyage.
Resource: https://www.ebay.com/p/Voyage-of-Titanic-RMS-Sailing-Routes-Commemorative-Challenge-Coins-Souvenir-Gift/2152138034?iid=253045258462&chn=ps
4) Tutankhamun Commemorative Challenge Coins
The following custom commemorative coin takes you to a mysterious country Egypt. Pyramids is well-known as one of the world eight wonders .One side of it is designed with the image of King Tutankhamun and another side with a pyramid and ancient Egypt characters as its background. It is polished with gold finish. Apparently, this is a custom logo coin. You can take them as your own collections if you are interested in these antique challenge coins as well.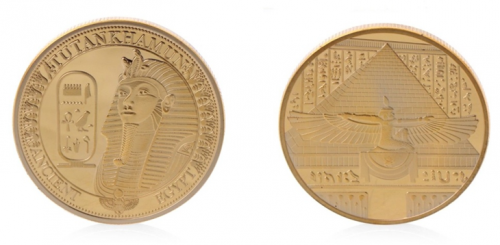 Resource:https://www.ebay.com/p/Golden-Ancient-Tutankhamun-Pyramids-Commemorative-Challenge-Coin-Collection/2155274712?iid=253074592706&chn=ps
5)Surfside Challenge Coins
Let's go to the sunny Florida–blue sky, sabal palmetto, perfect wave for surf lover –please pay your attention to the following–Surfside Challenge Coins. One of the side shows us the Florida tropical view in bright and vivid colors even though it is a Police challenge coin. It manufactured by hard enamel and polished with glossy surface. The challenge coin is delicate designed and finely processed which are expensive and meaningful gifts to giveaway.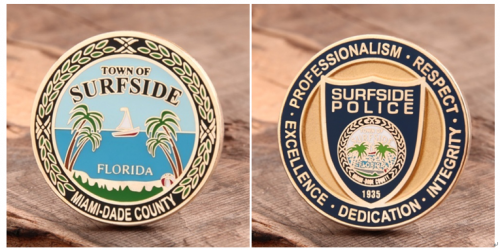 You can order challenge coins in any patterns for any purposes ,your demands are the greatest motivator for us . Go here if you want know more about us.
---
Amazing March 2019! Custom Challenge coins at GS-JJ will give you an unexpected special offer! 40% off, fast production time and best promotion! Enjoy your order now!