It is very important to establish a good relationship between parents and children for the healthy growth of the children. We realize that the parent-child campaign can improve the communication between children and parents, and the parent-child products always play an important role in such situations, add more scores for the relationship between children and parents. Besides, parent-child products are also attractive in any parents-child activities. However, except for shoes and clothing, there are also many accessories that can be chosen, and the custom wristbands are one of them. They are soft and durable. They are at a reasonable price and you can buy them anytime you want without any previous plan in the budget. Beyond that, parent-child wristbands have other advantages that are easily ignored.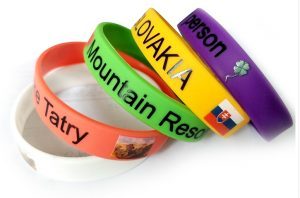 There are many products in the market aimed to prevent getting lost, including the professional anti-loss wristbands. Why would this parent-child wristband work?
For example, people who wear the same style of clothing and jewelry or carry the same style of bag will be more eye-catching than the separate individual.  People can't help but notice.   So, when you go out with your kids who wear the same with you, such as the same style of clothing, shoes, same bag, or the same custom wristband, it is showing that "we are close".
Furthermore, parent-child wristbands can carry some basic information, such as parents' phone numbers, home addresses, and so on. In case anyone is missing, it can also facilitate the kind person or the police to find the parents or family smoothly.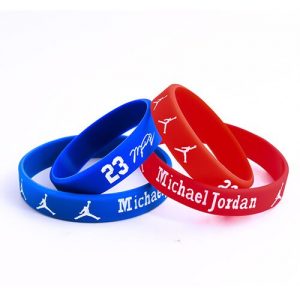 When the machine-made parent-child product can be seen anywhere, you will feel boring and unfashionable. Make your bracelets trendy. The popular custom wristbands are economical, eco-friendly, a safe choice and you can customize the colors and style so they're not boring.
Firstly, there are plenty of colors. Kids usually can be attracted by bright colors. You can choose one which fits your child's personality best and go from there. They will feel proud to have the same color or style as Mom and Dad. It might make them feel grown-up.
Secondly, silicone wristbands have many styles and types that can be created. You can choose a type both suitable for you and kids to wear. These parent-child wristbands will add brilliance to your present splendor.
Finally, parent-child wristbands also can match your daily dress, it will add scores for your whole look when you wear parent-child clothing.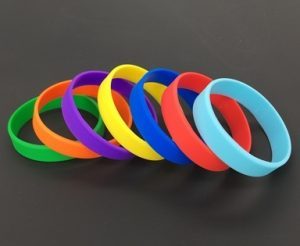 Anti-Mosquito Parent-Child Wristbands
During the hot Summer months, pesky Mosquitoes are in full flow. People are gradually abandoning greasy repellent and using anti-Mosquito wristbands instead. What needs to be corrected is that the anti-mosquito wristbands are not only the patent products for children, but also can be customized for adults. When the anti-mosquito wristbands are more than just an anti-Mosquito wristband, how do you use them? They have fashionable styles, beautiful appearance, and comfortable feel. You can use them as fashion accessories for daily wear, which not only adds points to your whole look but also protects you from Mosquito bites.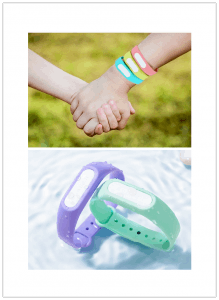 Hence, parent-child wristbands are not limited to parent-child activities. You can customize such lovely and cute wristbands on any occasion you want. Furthermore, they are simple in design, and even the link between the parent-child relationship, which is a kind of parent-child product you deserve to own.