Patches, used to be simply making up material, have developed in the past years and now have been one style of fashion. How could be a nice dress without some perfect patches? Most people like to choose their clothing with animal patches. That is because the animal patches can make the whole looking more lively and vivid. Today we are going to talk about our top 3 selling animal custom patches.
The Top 1: Paul Frank Custom Patches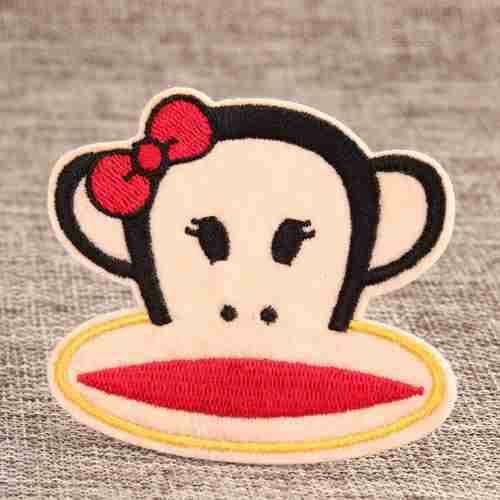 Why is Paul Frank the top one? Firstly, let's see the places where it is used. The Paul Frank patches are not only used in kinds of clothing, but also in the hat, bags, towel, bed sheet, and so on. Next, we are to discuss which group can use or wear. Children wear the dress with Paul Frank Patches. Young girls love to wear a hat with Paul Frank. The families enjoy the feeling of wearing parent-child clothing. In front of Paul Frank, there is no limitation. And for the past years, it turned out that Paul Frank patches are with the greatest popularity.
The Top 2: Brown Bear Patches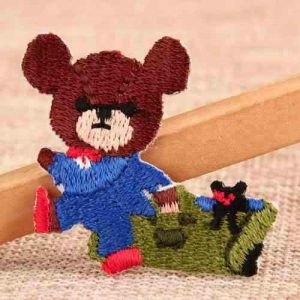 The Top 2 animal patches come to the bare patches which are lovely and cute decoration. There are bears embroidered patches and bears woven patches. At the same time, the bears from different places are available here. No matter you like playing bear, riding a bear or cool bear, you must find your favorite here. Bear Custom Patches are choosing by our customers every day.
The Top 3: Wolf Patches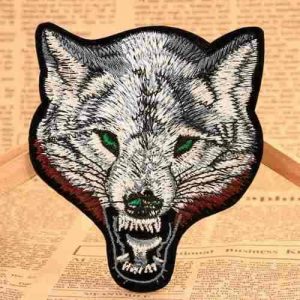 The real wolf is wild and savage, and few people like it. Anyhow the wolf patches are welcomed by many people. A young and energetic person prefers to take a T-shirt with wolf patches, rather than sheet patches. It is not difficult to find that the man who wears wolf patches' clothing looks more masculine and manly. No matter the wolf patches are in the chest or in the backing, it will make no difference in its own special spirit. We do wish more and more people are with wolf spirit and turned out to be brave enough when necessary.
That is the all I am sharing with you, if you want to see more interesting patches, you can visit GS-JJ or contact us by mail: Info@GS-JJ.com.