In modern society, the relationship between man and man is indifferent. High-intensity work makes people work harder and harder, and some other things outside our work make our free space scarce. When time is squeezed, people's emotions are also squeezed. Often, we seem to be busy with almost no spare time to spend time with our loved ones, causing the relationship between family members is not so harmonious. But people's need for affection is not only weakened but intensified. Because affection is the most precious and beautiful thing in the world. As a result, people are no longer confined to their work. They are also seeking freedom of the mind. The Parent-child dress is the product of the birth of this historical condition. It caters to the trend of the times, and it can quickly become popular. Below I will list some of the meaning of the Parent-child dress.
Parent-child dress can not only express the strong affection of "we are close family", but parents relive the long lost innocence. At the same time, clothes are given new connotations, which are more visually appealing and stronger visual effects than individual clothing. Wearing the Parent-child dress on behalf of your family, I believe that the rate of the second glance of passers-by must be very high.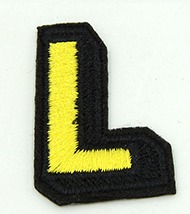 In addition, people's increasingly tense work pressure, the indifference of modern urban life, people's love for family affection is particularly important. The parent-child dress that satisfies people's psychological demands will be an ideal link, linking love and desire together.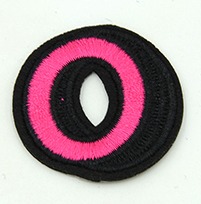 Wear the same clothes as children, play with children, and narrow the distance between children. Parent-child dress can make the feelings of family members more intimate, a tightly connected whole in others, an obvious symbol of the image, which can be clearly linked in a strange crowd. Increase the sense of belonging of the family.

Parent-child dress can also cultivate the children's family concept and aesthetic consciousness: Parent-child dress can make children feel the love of their parents mentally, enhance their confidence and trust, and the parents can also cultivate their children's recognition of the family concept, and cultivate their children's good dress and aesthetic consciousness.

After reading these, do you think that it is necessary and meaningful to have Parent-child dress? But when we interviewed some families, we found some problems. That is, the selection of Parent-child dress in the market is very few, we have little choice of style and design. And those parents can't show the uniqueness of your family. At this point, you can customize your own embroidered patches for your family. Make the family members more intimate.
Whether it's family members' name, identity, or a favorite cartoon character. We can design embroidered patches for you and attach them to your clothes. And you can customize embroidered patches with different theme styles to match different family activities. Because we provide you with free design, you can choose whatever style you like without any worries. Want to know more? Welcome visit our website,  and you can also email info@gs-jj.com or call 1-888-864-4755 toll-free.