Nowadays, more and more all kinds of competitions appear in the life. As a result, more and more winners show up. A lot of business man choose to customize embroidered patches for winners and sell them in their countries. There are some types custom patches for winners.
Letter A Custom Made Patches
A is the first letter in the twenty-six letters. A represents grades of achievement. In general, grades are divided into four levels. A is the best one. Letter A Custom Made Patches can be for the best, for the winners. You can choose different design and different colors to customize your own embroidered patches.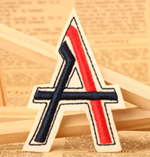 Victory Custom Made Patches
Victory can represents winners directly. When others win, we habitually compare a V gesture. If you want to choose a nice embroidered patches for winners .The Victory Custom Made Patches is a wonderful choice. You also can add other design, you can add their names or add more colors for the victory custom patches.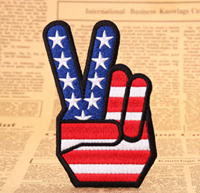 ONE Custom Embroidered Patches
We always say a word, to be number one. One means the best. One always represents the first place. So it is suitable for winners to choose the ONE Custom Embroidered Patches. Of course, you can plus some other design, you can choose different backing and different border. Customization is supported.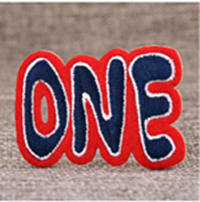 Leader Custom Patches
Leaders are winners. Leaders always have the best ability and more outstanding than others.
The Leader Custom Patches can be the embroidered patches for winners directly. You can set up special custom made patches which have classic shape and colors.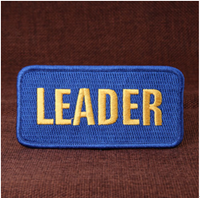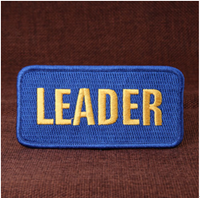 There are still other different custom embroidered patches can represent winners. Welcome you contact us to know more details. You can make a patch which can stands winners perfectly in GS-JJ. Please email info@gs-jj.com or call 1-888-864-4755 toll-free. You also can visit our site:www.gs-jj.com. We will have a long-term business cooperation.