These days, in a fast-growing society, the pressure from work and life is growing. As a result, we always hear the word positive energy. We need positive energy to encourage us. Choose some special custom patches which can bring positive energy for you.
Energy Card Custom Made Patches
Many people are familiar with the energy card. When the superman tired or needs energy. He will use the energy card to give him energy. After a little time, he will become very powerful again. The Energy Card Custom Made Patches is good and suitable for you to decompress. Why not take a nice energy card custom patches for yourself?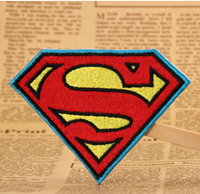 Sunshine Custom Embroidered Patches
The word sunshine is very positive in itself. We always hear the sentence, you are my sunshine. That means you can bring sunshine to me, you can bring positive energy to me. Sunshine can represent positive energy directly. The Sunshine Custom Embroidered Patches can be your nice choice, because it can bring positive energy for you.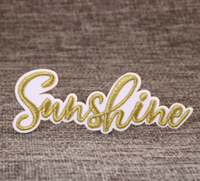 Rising rocket Custom Made Patches
Please see the rising rocker custom made patches which is fueling. The custom patches can show positive energy intuitively. The rising rocker custom made patches can bring you positive energy rapidly, because the speed of rocket is very fast. You can make a patch which is similar with the rocket custom patches.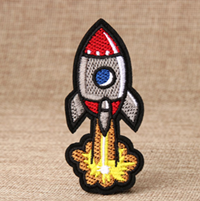 Wonderful Embroidered Patches
Wonderful is a beautiful word which is often used to praise people and things. Praise will bring confidence and make people more optimistic. The Wonderful embroidered patches is perfect for you. If you need praise to increase your confidence.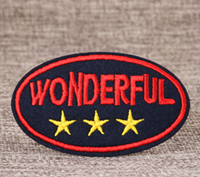 There are still a lot of other custom patches which can bring energy positive for you. We also support OEM, you can customize your own positive energy custom patches. Please mail info@gs-jj.com or call 1-888-864-4755 toll-free. You also can visit our site:www.gs-jj.com. We will have a long-term business cooperation.