We often see a variety of custom embroidered patches that have different patterns. However, about these patterns, Do you understand the significance they represent? In fact, different patterns represent different meanings.
Lucky Cat
The lucky cat represents good luck and wealth. There are many folk legends in Japan about Lucky Cats, which are basically related to the "given cat". When the children are grown up, their husbands are out, and their mother and wife will be given a lucky cat cloth doll. Now more and more people are interested in Lucky cat custom embroidered patches. They hope the custom patches can bring good luck to themselves.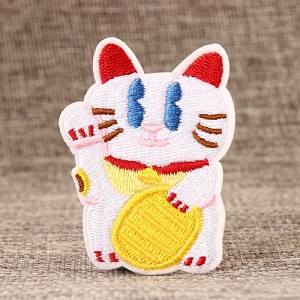 Rainbow
There are two main meanings of the rainbow. On the one hand. The Rainbow represents true love. There is a beautiful word that comes from the movie Flipped: But every once in a while you find someone who's iridescent. This movie uses a rainbow to show true love. Both of them are rare. Many people customize unique rainbow embroidered patches for their lovers to express love. On the other hand, the rainbow stands for hope. See the rainbow after the storm. Storm symbolizes difficulties in life, the rainbow symbolizes hope.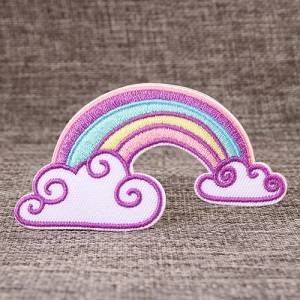 Wishing Tree
The wish tree represents good wishes and a good vision for the future. Everyone has a good desire in their hearts, and they are eager to realize it. People like to write their wishes on small notes and hang them on the wishing tree. Have you ever been done this? A lot of wishing tree custom embroidered patches were attached to hat, pants, and backpack. Because it represents good wishes, they want to take with good wishes always.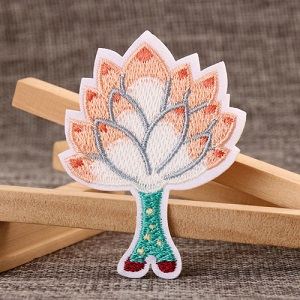 Smile
A smile represents a positive attitude and represents positive energy. Smile embroidered patches are very popular. People all like to make friends with who has a positive attitude. Positive energy is transferable. There is an ancient Chinese saying that smiling will make you ten years younger. And people still always say that Laughing people are not too bad luck. How about you? Do you like the smile custom made patches that have magic positive energy?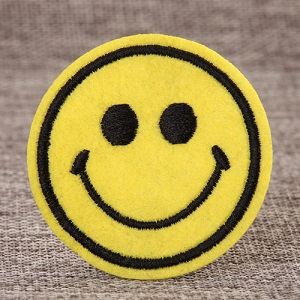 There are still many different patterns that stand for different meanings. If you want to know more details. You can visit our website: gs-jj.com. We are a professional manufacturer of embroidered patches. If you like to make a patch that just belongs to yourself. Please email info@gs-jj.com or call 1-888-864-4755 toll-free. We will do the best for you.