Nowadays, the line of cosmetic was developed fast, and there are have a lot of excellent product born. Some of them was expensive but some price was reasonable. And the people's eyes was not only put on the luxury brand anymore. Then let me introduce some hot product for you.

First, as the basic step of cosmetic, liquid foundation was very important it was decided the whole make up. Armani liquid foundation was always have a good reputation, it can plying-up with your face perfectly and have strong ability of concealer. But the price was not everyone can pay for it. Under this situation the Perfect Dairy liquid foundation was come into market. The compared specification and the lowest price, even student can afford it. But you still need to watch the description closely, because everyone's skill status was different.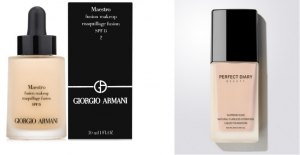 Then, we pay attention on the eye shadow. The Etude House eye shadow was very popular in the market, because the color disk was very suitable for daily life and have a variety of color match. The price was very beautiful compare with the degree of color and the exquisite of powder. Otherwise, the Tomford eye shadow was occupied the top of this category. The excellent powder, and the color match, makes you become the party queen definitely.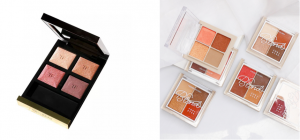 The last step was the lipstick which can inject your make up a soul. The lipstick of YSL is the favorite of the young girls around me. YSL's lipstick is silky, easy to color, long-lasting and moisturizing, and its appearance is very fashionable. But the price was on the high side. Compare with it, the 3CE lipstick was really friendly. The lowest price and also the good reputation, if you do not have enough money you can choose the 3CE lipstick.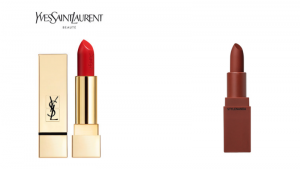 In general speaking, the contemporary girls can't living without make up, so which one is your favorite cosmetic item? There still have a lot of cosmetics brand not be mentioned, is the one your prefer is in there? Our company was specialized in the custom enamel pins, and some time ago, we have a client custom she's favorite cosmetic items lapel pins, a Eyeshadow Custom Pins. If you have any idea about it, please get in touch with us.